Behind the Lens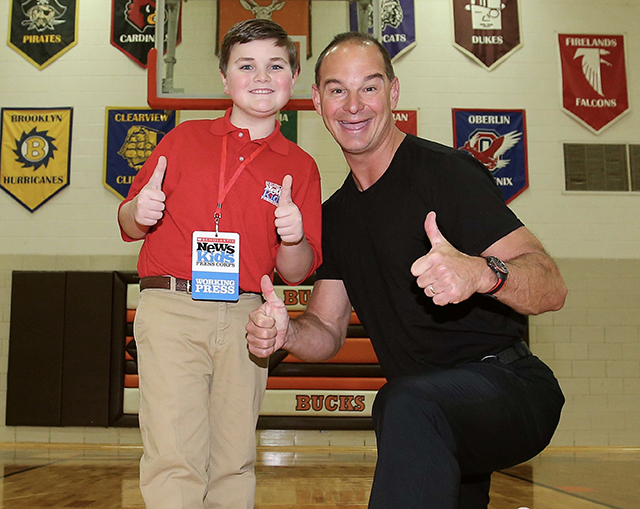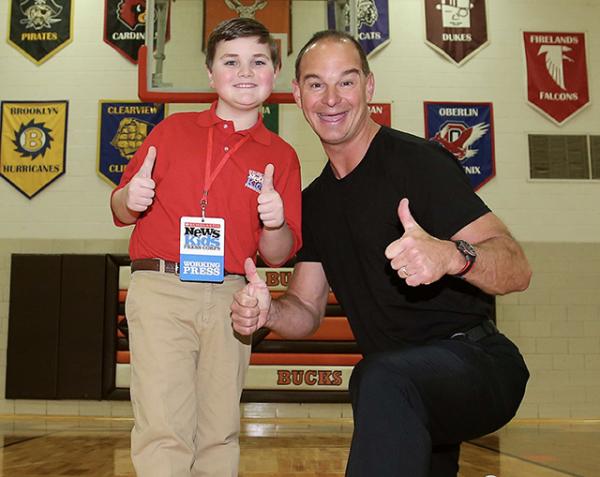 A picture is worth a thousand words, as the saying goes. Professional photographer Aaron Josefczyk (jo-ZEF-chiff) lives by that sentiment every day. I recently met up with Josefczyk in Medina, Ohio, to talk about his unique career.
Josefczyk photographs sporting and political events. He also works on corporate and school projects. His assignments sometimes involve travel. "I'm very lucky to get paid for what I enjoy doing," he said.  
As a photographer for Reuters, an international news agency, Josefczyk covers events in Ohio. He also is a photographer for Lifetouch, a photography company that specializes in school portraits. 
Josefczyk's favorite assignments are the ones involving sports. He often covers the games of Cleveland's three professional sports teams, the Cavaliers, Browns, and Indians, as well as professional golf events. When we spoke, he had just returned from covering the Final Four of the 2018 NCAA Women's Basketball Tournament.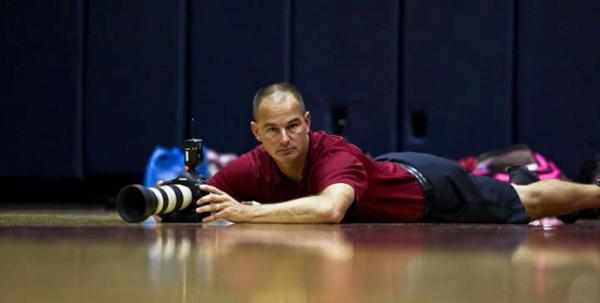 "SOME GREAT EXPERIENCES"

Josefczyk has been a professional photographer for 25 years. "When you're a photographer for that long, you get some great experiences," he said.
Josefczyk became interested in photography when he was a freshman in college. He earned a Bachelor of Arts in Photography from The Ohio State University.
"It's very challenging to get into the professional photography field," Josefczyk said. "There are so many people doing it, and with technology now, many are photographers without the education behind them."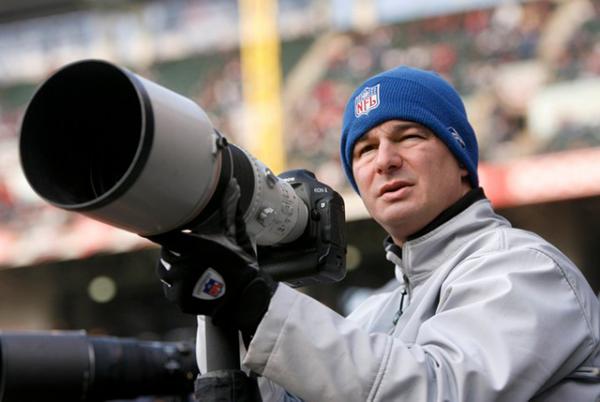 EVERY DAY IS DIFFERENT
"As a photographer, I get to see many different things, and get to be a part of them," Josefczyk said. He has been to the NBA Finals three times and, in 2016, covered the World Series.
"You never know what you're going to do each day," Josefczyk said. Some of his assignments are scheduled far in advance, and others are last-minute. He recently traveled to Florida and the Caribbean island of Curaçao for a corporate photography project. 
After our interview, Josefczyk was heading off to photograph a speech by President Donald Trump, who was visiting Ohio. A career in professional photography is certainly never boring.
Top photo courtesy of the author; bottom photos courtesy of Aaron Josefcyk