A "Beet Gene"?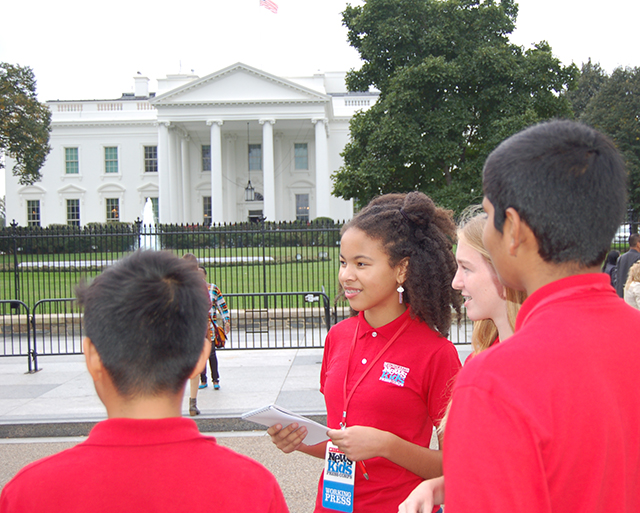 When I became a part of the Scholastic News Kids Press Corps, my dream was to interview First Lady Michelle Obama. Recently, I did just that.
I traveled by train from New York City to Washington, D.C. Once at the White House, seven other Kid Reporters and I were escorted to the historic Map Room.
When we sat down, we noticed a bowl of apples in the middle of the table. The First Lady's Press Secretary told us that there are apples on every table in the White House so that a healthy snack is always available. I made sure to take one to remember my time there.
We all settled down and waited for a few minutes, admiring the presidential pads of paper, pencils, and cards with our names on them. We chatted and joked around, trying to calm our nerves.
Then the doors opened, and in came the First Lady. Everyone stood up, and she immediately welcomed us all. "Sit down, sit down," she said. "I want to make everyone feel comfortable."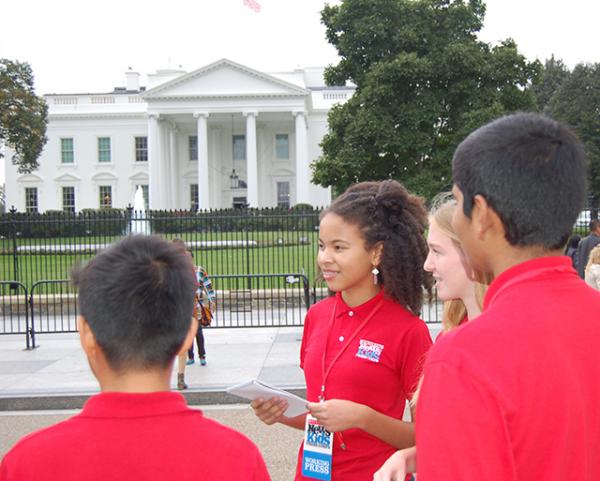 The First Lady told us that she was a "hugger." I could tell that she respected us as reporters because she gave thoughtful answers and made eye contact with each of us. "We need honest and respectful journalists in this generation," the First Lady said.
Right away, I found out that I have something in common with the Obamas. We all don't like beets.
"My theory on beets is that I think you have a beet gene," Mrs. Obama said. "The people who love beets love beets, right? And they can't understand why non-beet-lovers don't love beets. But if you don't like beets, you can't imagine how anyone could love a beet. So I just think it's genetics."
A BOND BETWEEN FAMILIES
Mrs. Obama also talked about the relationships between presidential families.
"Working well with other people in other parties and with other administrations is part of the responsibility [of being in the White House]," she said. "When you do that well, then you actually develop relationships with people. Whoever they may be, however much we don't agree with them, our responsibility is to be that support to the next administration."
Mrs. Obama also said that "every child who has lived in this White House has been in contact with [daughters] Malia and Sasha. They're always available because they knew what it was when they were here."