Becoming Madeleine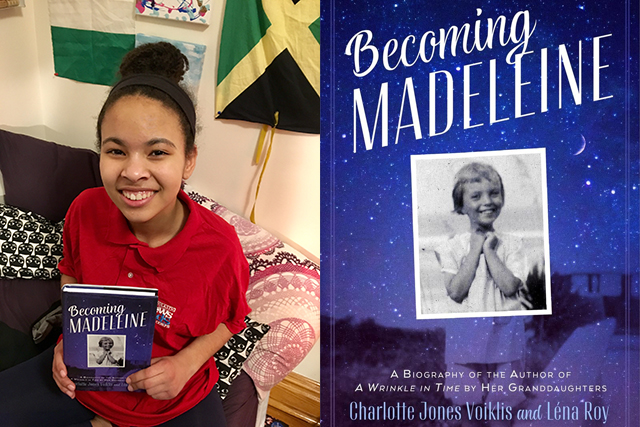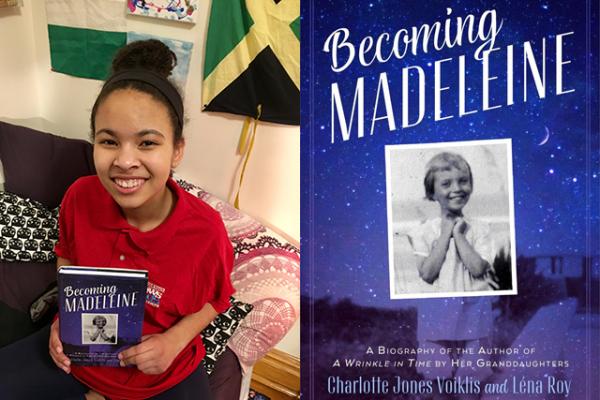 Madeleine L'Engle died more than a decade ago, but her work lives on in the more than 40 books she published during her lifetime. L'Engle's best-known novel for young people, A Wrinkle In Time, was recently made into a movie directed by Ava DuVernay and starring 14-year-old Storm Reid.
Last month, L'Engle's granddaughters, Léna Roy and Charlotte Jones Voiklis, published Becoming Madeleine (Farrar, Straus and Giroux), an intimate portrait of the legendary author.
"We wanted to do something to honor her memory, not just for the world but for our own family," Roy said during a recent interview via Skype.
STORIES AND SOLITUDE
L'Engle was born on November 29, 1918, in New York City. Her father was a writer, critic, and foreign correspondent. Young Madeleine, Roy and Jones Voiklis observe in their new biography, "watched him writing, absorbed in his creation of stories—real and fictional—and saw that it gave him both pleasure and frustration."
The biographers also shed light on some of the sadder moments in their grandmother's life. When L'Engle was 11, her parents dropped her off at boarding school "and left her there, with hardly a word of goodbye." Although the experience was challenging, L'Engle later said that "it helped me become a writer."
In 1959, L'Engle began to write A Wrinkle In Time. Initially rejected by 26 publishers, the novel was published in 1962 and went on to win the Newbery Medal the following year. It tells the story of Meg Murry, a 12-year-old who is transported through space and time with her brother and friend to rescue her father, a scientist, from evil forces on another planet.
"A MESSAGE OF HOPE"

Roy, who is also the author of the novel Edges, describes her grandmother as an "inspiration and touchstone, a major force" in her life. Edges was much harder to write than Becoming Madeleine, Roy noted. "Edges was my 'learning how to write' experience," she said. "There was just so much I didn't know."
Roy added that working with her sister on their biography for middle graders was incredibly meaningful. "We don't have sibling rivalry anymore," she joked.
L'Engle "delighted in us and loved us," the biographers write. But they focus their story on L'Engle's childhood. That is the period about which their 11- and 12-year-old selves would have been the most curious. "I'm so interested in how people become who they are," Roy said. "What are all the experiences? Her becoming Madeleine has been part of me becoming Léna."
Roy got valuable writing advice from her grandmother. "She has such a message of hope in her writing," Roy said, "and evolved to believe that books should end on a positive note."
Roy, in turn, has her own advice for aspiring writers. "Keep writing," she said. "Read as much as you can. In writing and reading, we develop the muscle of empathy because we step into somebody else's shoes. Read as much as you can about other cultures. Have experiences with people who are different from you. Don't be afraid."
Photo of the author courtesy of Olugbemisola Rhuday-Perkovich