"Be Nice or Leave"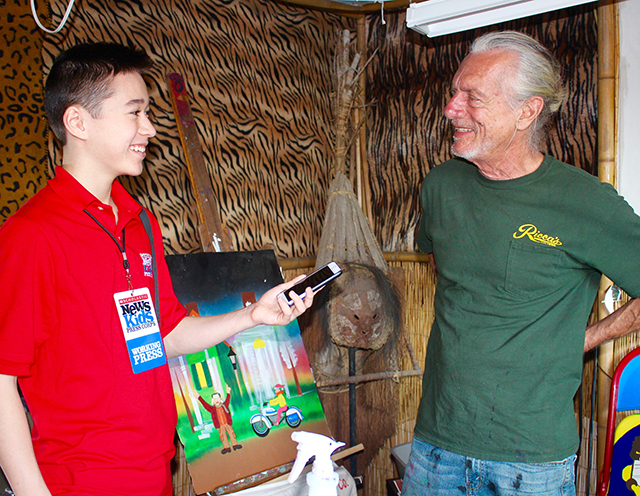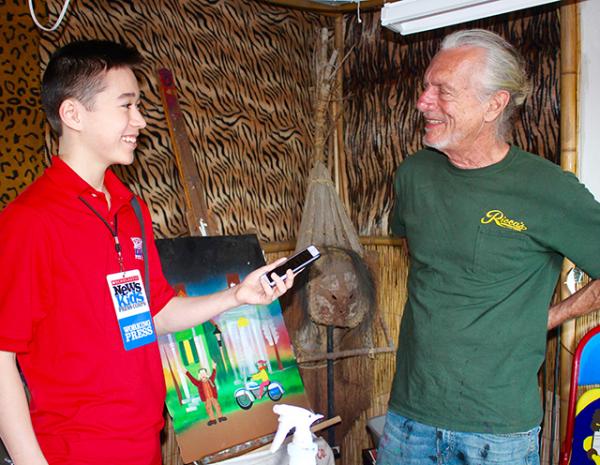 "All through the South, you have to leave your attitude at the door," says folk artist Robert Shaffer, better-known as Dr. Bob. Based in New Orleans, Louisiana, Dr. Bob is famous for his colorful "Be Nice or Leave" signs, which are displayed in corner stores throughout the city. His work is also part of the collection of the Smithsonian Institution in Washington, D.C.
Shaffer earned his nickname when he was assisting in the delivery room at his son's birth. The nurse called him Dr. Bob, and it stuck. "I sign my artwork Dr. Bob so that people won't know who I am if they don't like it," he said, laughing.
While on a family vacation, I had the opportunity to tour Dr. Bob's studio in the Bywater neighborhood of New Orleans. I asked him what makes him happy. The answer: Making art and eating gumbo, a soup that is popular throughout the city.
"I HAD NOTHING"

Dr. Bob's art is rooted in Louisiana's rich culture. Using bottle caps and other found objects, he creates "Welcome to New Orleans" signs, blue dogs, alligators, po' boy sandwiches, and jazz musicians. He has even been known to staple together thousands of bottle caps to make a swamp monster with real alligator teeth.
Dr. Bob is a self-taught artist. "I've made art all my life," he said. "When I started out, I had nothing, so I used whatever materials I could get my hands on. I'm always looking for things to deconstruct."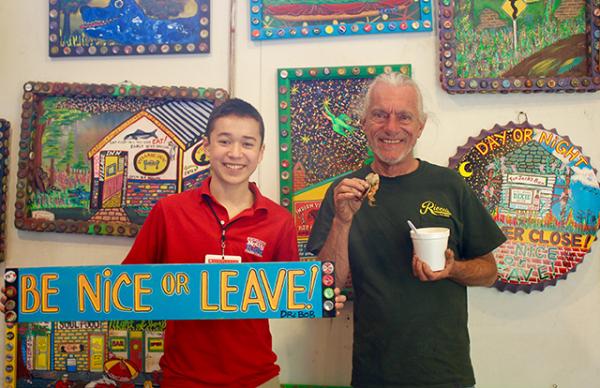 MAKING THE OLD NEW AGAIN

Dr. Bob repurposes old signs from stores, restaurants, movie theaters, and train stations. He uses everything from discarded doors and windows to lights and musical instruments.
"I like to paint on stuff that's the real deal," Dr. Bob said. "Everything here has a vibe, a story, and there's music involved too." New Orleans is known as the birthplace of jazz.
I asked Dr. Bob his advice for aspiring artists. "Why bother with Michaels and the Hobby Lobby Stores," he said. "Paint on the back of antique signs or a piece of wood that's got some history."
Dr. Bob described his art with one word: "Luck." 
Photos courtesy of the author