Batter Up!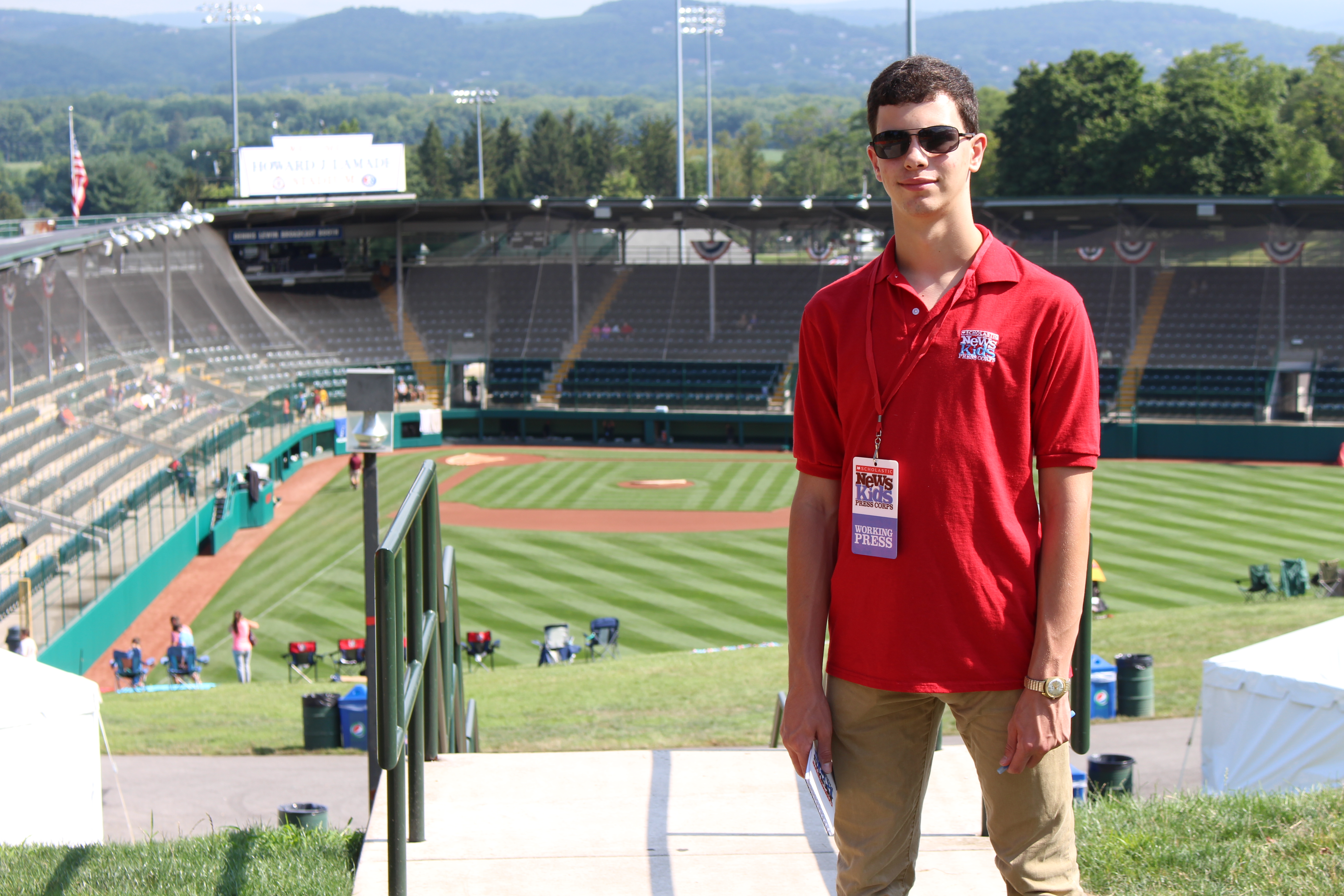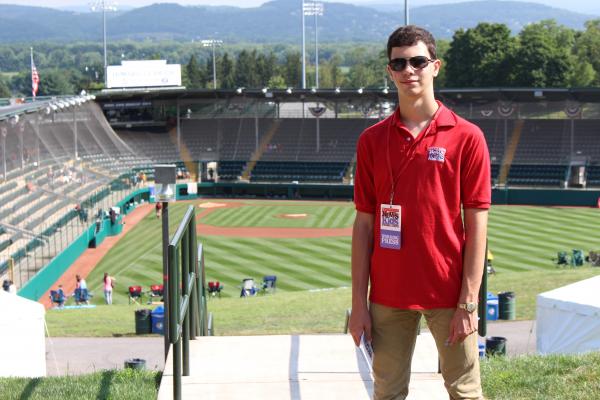 The 2016 Little League World Series was decided on Sunday when a team from Endwell, New York, bested South Korea by a score of 2-1. The game closed a ten-day tournament in South Williamsport, Pennsylvania, which featured 16 teams from around the world competing for a spot in the finals.
During the 10 days, visitors from several countries were treated to world-class Little League baseball in a festive environment. Every day, multiple games were scheduled in the complex's two stadiums.
In addition to the matches, there was a Family Fun Zone for fans to try out batting cages, pitching games, and a variety of other baseball-themed activities. Some lucky fans were able to get their baseballs signed by top Little League players from around the world.
PIN TRADING
Pin trading is a favorite tradition for returning Little League fans. Pins are either won as prizes or purchased, and then traded among fans. "I get to know people, meet new friends, and learn about the different cultures," said 13-year-old Delaney Bellis of Pennsylvania, who enjoys the tradition.
Another World Series tradition is to grab a piece of cardboard between games and slide down the hill outside the Howard J. Lamade Stadium.
LITTLE LEAGUE MUSEUM
The World of Little League Museum stands at the entrance to the stadium complex. Renovated in 2013, the museum features interactive exhibits, as well as displays about the history and importance of Little League baseball.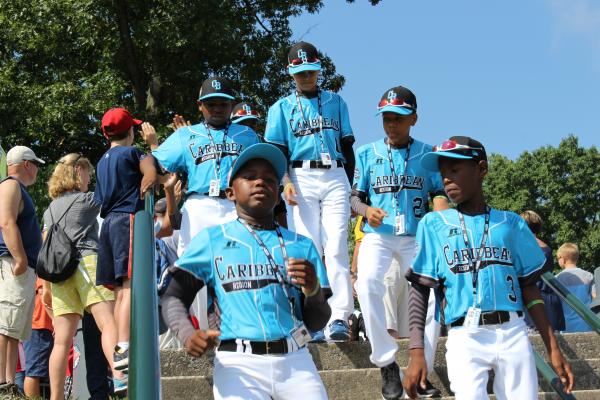 Lance Van Auken, Vice President of Little League International and Executive Director of the museum, said that one of the most interesting artifacts at the museum is a piece of the Berlin Wall.
Van Auken pointed out that Little League history often parallels the global political climate. Before the fall of the Berlin Wall, baseball was not played in Eastern Europe because, Van Auken said, "it was sort of an American sport. Once the Wall came down, they embraced baseball." Today, there are dozens of leagues in Poland alone.
Little League was started for boys in 1939 by Carl Stotz, a lumberyard clerk from Williamsport. The league, which began with three teams in the United States, has since grown to an organization with 2.6 million boys and girls playing around the world.
See interviews and images from the Little League World Series.
Photos courtesy of the author