Baltimore Holds Holiday Event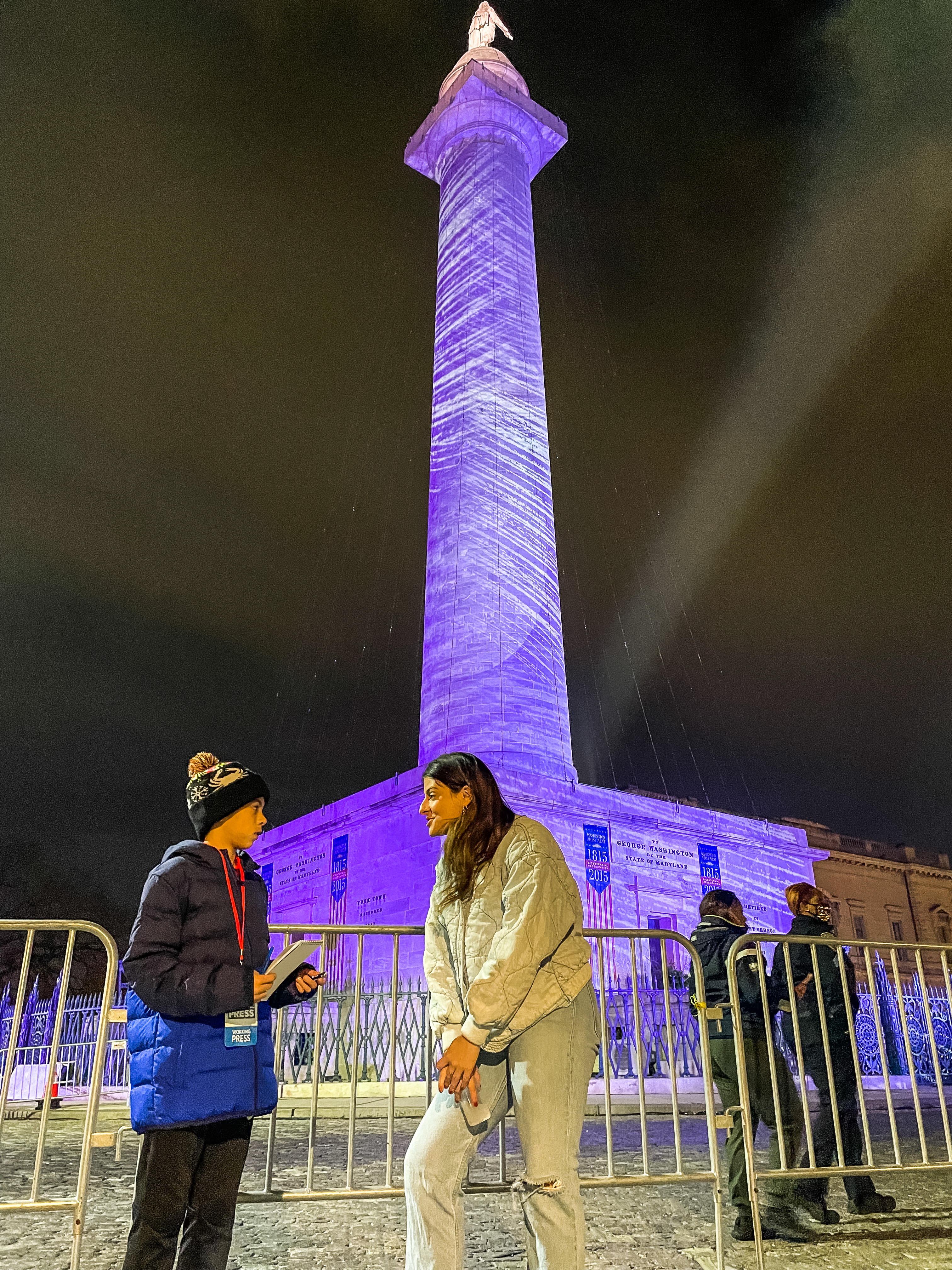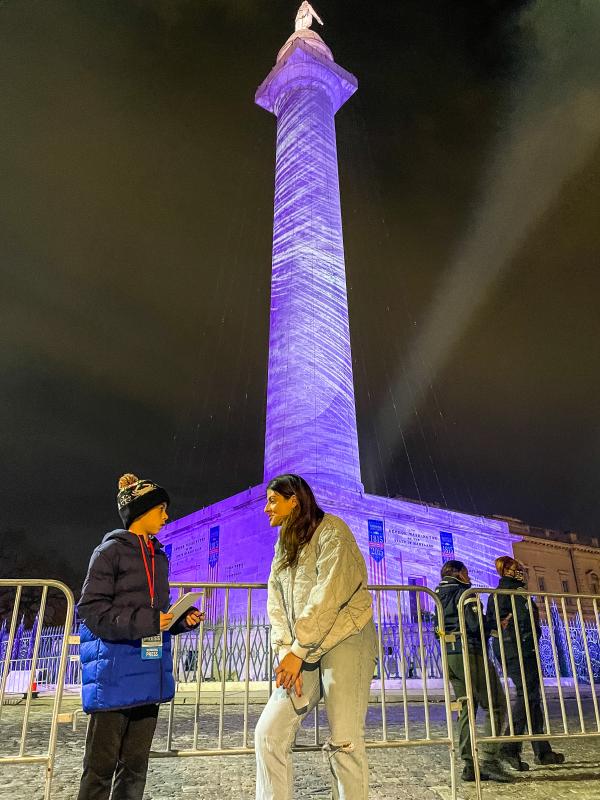 On December 2, the Downtown Partnership of Baltimore (DPOB) hosted the 50th annual lighting of the Washington Monument in the city's historic Mount Vernon neighborhood. The monument was built in the early 1800s to honor George Washington, the first U.S. President.
The first lighting of the monument took place 50 years ago with a small gathering of neighbors. The event is now Baltimore's annual kickoff to the holiday season, enabling residents to enjoy live music and food from local vendors.
Tessa Bonnstetter, who handles media relations for DPOB, was excited to promote the event. "You have outstanding live performers," she told me, "and you have amazing vendors and local restaurants."
The grand finale was the countdown to the lighting of the monument, followed by fireworks. There was a lot of excitement in the air, especially because last year's celebration had to be held virtually due to the coronavirus pandemic.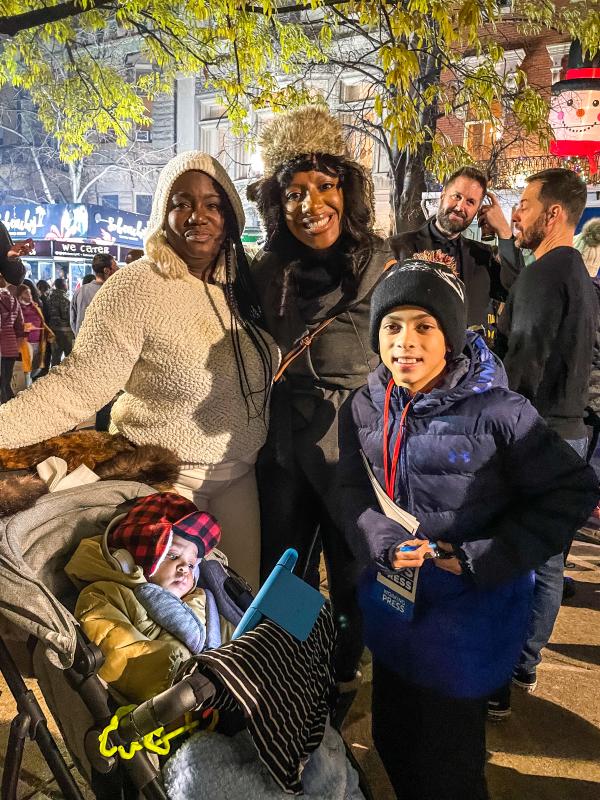 "IT'S FESTIVE HERE"
Ben Massismini, who lives in the Fells Point neighborhood, was among the attendees. "Christmas in Baltimore is a lot of fun because it's festive here," he said. He also expressed appreciation that "everything is within walking distance."
Resident Jada Davis attended the ceremony with her family and friends. "Baltimore is really a pleasant place," she said.
Davis observed that there were lots of ways to get into the Yuletide spirit in the city, from ice skating near the Inner Harbor to Candy Lane, a candy-themed pop-up at Center Plaza.  
Bonnstetter said that the holiday event reflects the best of Baltimore, which has high rates of poverty and crime. "I think there is a kindness to the city that often gets overlooked," she said. "In Baltimore, people make eye contact with you and ask you how you are. And I think that is rare." 
This was the last time that the DPOB would host the event. Next year, Mount Vernon Place Conservancy, a nonprofit organization dedicated to preserving the area, will take the helm. 
Photos courtesy of the author