Babymouse Is Back!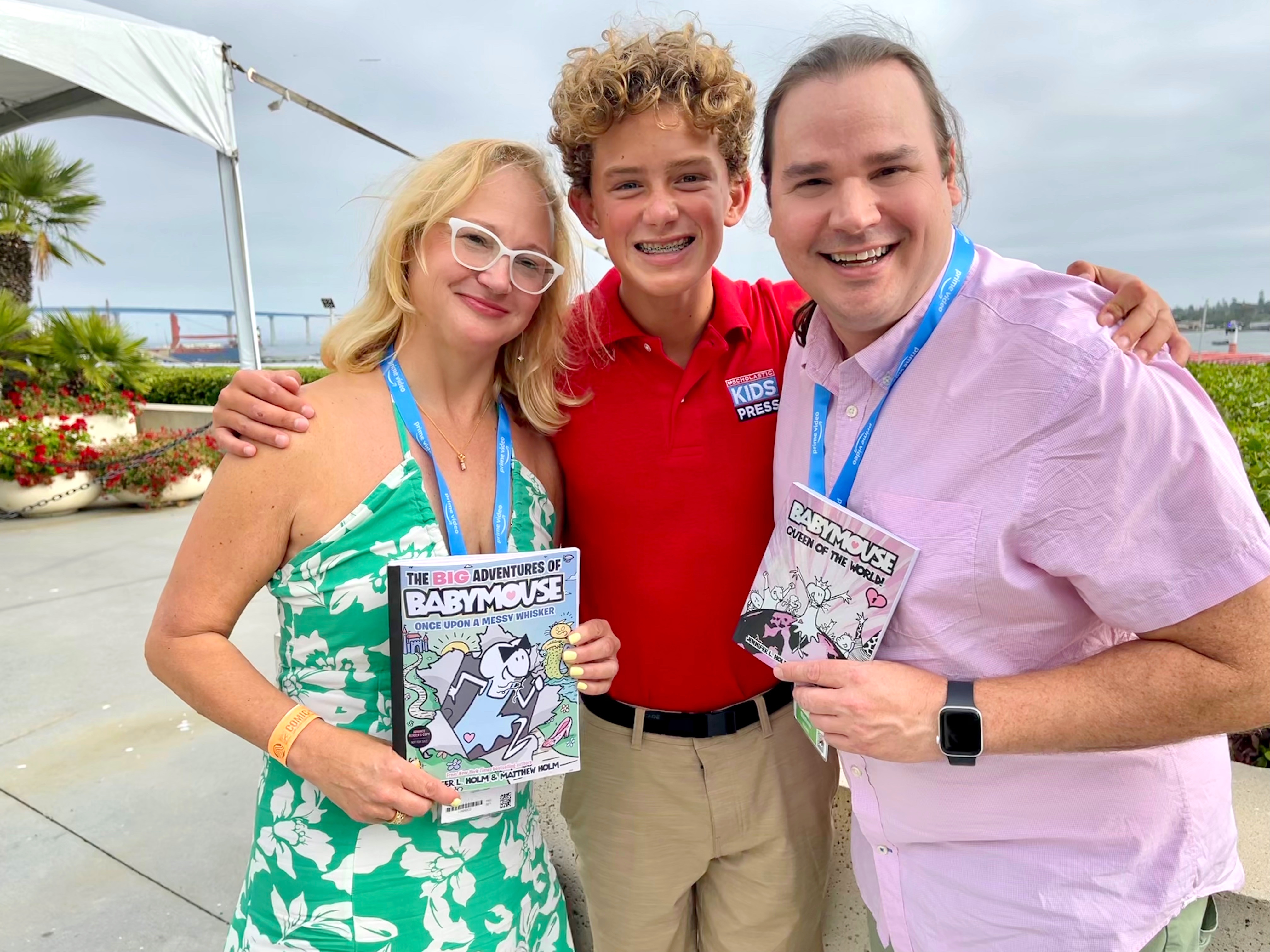 Babymouse is back, bigger and better than ever. The messy-whiskered mouse, who stars in a graphic novel series of the same name, is the creation of siblings Jennifer L. Holm and Matthew Holm. The Big Adventures of Babymouse is the new title in their hit series for young readers. I spoke with Jennifer, who writes the books, and Matt, who illustrates them, at San Diego Comic-Con.
Published by Random House, the series debuted in 2005 with Babymouse: Queen of the World. The original 20 books are known for their colors—pink and black—and their size. The small paperbacks fit into the hands of young readers. 
The pink, Matt explained, is a visual cue for readers following the adventures of Babymouse. "When I got to some of the first fantasy sequences, her daydreams," he said, "I realized I could use [pink] to show she is going into this other world, where everything is taking place in her imagination." 
Jennifer, who is the recipient of three Newbery Honors, said that the series has grown with readers. "We wanted to change things up, so the latest book is bigger, and it's full-color," she said. "You could spend a whole Saturday morning reading this."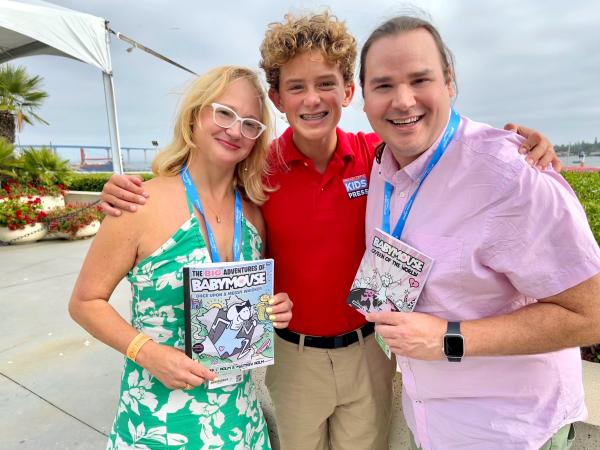 INSPIRED BY THEIR CHILDHOOD ADVENTURES
Babymouse is inspired by Jennifer and Matt's own childhood experiences. In fact, Babymouse is named after their grandmother's (singing and dancing) poodle.
In the graphic novels, Matt said, kids will recognize "everything that happens during your school day, all of those little trials and tribulations, like forgetting your homework or sneakers when you're going to gym class." 
Jennifer agreed. "Keep notes of elementary school," she added, smiling. "You'll have plenty of material!" 
More than 3 million copies of the Babymouse books are now in print. In 2013, the 16th book in the series, Babymouse for President, won an Eisner Award for Best Publication for Early Readers. The award celebrates creative achievement in the comic industry and is presented each year at San Diego Comic-Con. 
Photo courtesy of the author