The Baby-sitters Club Is Still in Business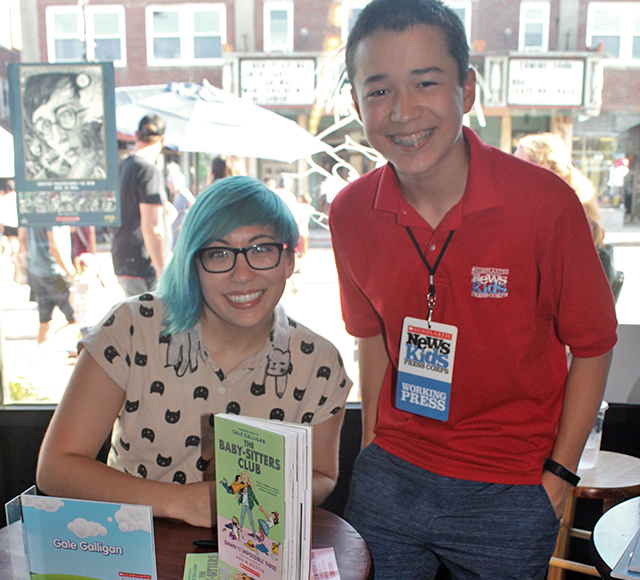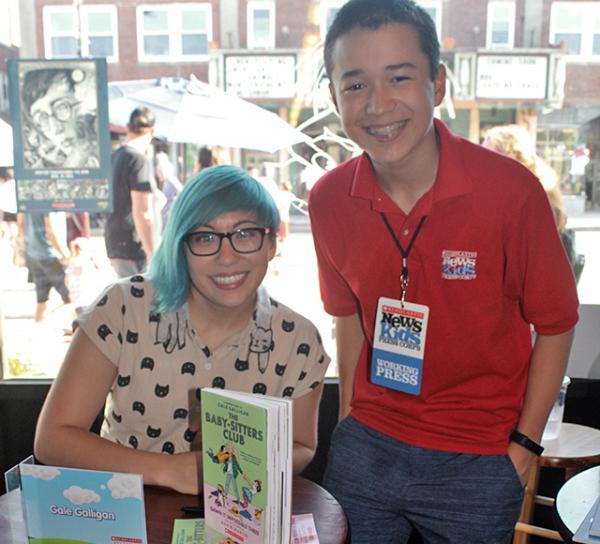 For cartoonist Gale Galligan, reading, writing, and drawing are ways to connect with others. "I think about all of the wonderful stories I've read," Galligan said during a recent stop on the Scholastic Summer Reading Road Trip. "They've helped me through hard days, given me a laugh, and made me feel like I belong. I'm always trying to give those feeling back to people."
In 2017, Galligan took over a role previously held by cartoonist Raina Telgemeier: creating graphic novels based on Ann M. Martin's Baby-sitters Club (BSC) series.
Galligan's first title, Dawn and the Impossible Three (Scholastic/Graphix, 2017), was a USA Today best-seller. Her next book, Kristy's Big Day, is due out on August 28. 
THE ORIGINAL BABY-SITTERS
The original series by Martin, which Scholastic published between 1986 and 2000, sold 176 million copies. The series introduced readers to a group of girls between the ages of 11 and 13 who run a local babysitting service.
Each story is told from the viewpoint of one of the characters. The girls confront feelings and situations that many teens face, including romance, loss, new responsibilities, and how to handle misbehaving children. 
"I was a big fan of the BSC books growing up, so I want to do my very best to make my adaptations fun and true to the heart of the series," Galligan told me at the summer reading event, which took place in Dedham, Massachusetts.
Galligan and her husband live in Pleasantville, New York. She received a Master of Fine Arts degree from the Savannah College of Art and Design, and enjoys knitting, embroidery, and cuddling her two rabbits in her spare time.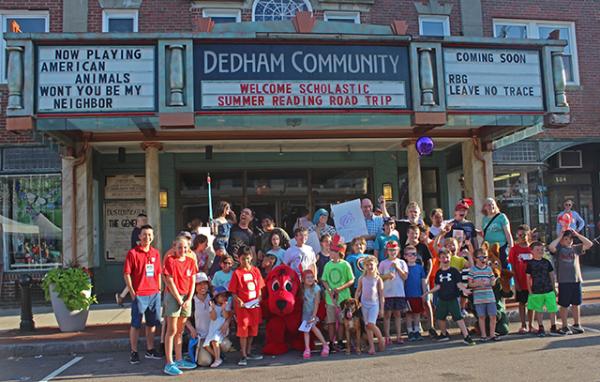 "LEARNING HOW TO BE INDEPENDENT"
Here are other highlights from my conversation with Galligan:
Where did you grow up, and what were you like as a kid?
I grew up in a few different places: Thailand, Germany, and Northern Virginia. I absolutely loved to read and draw, and I had a tendency to worry a lot. Every time I did something embarrassing, I'd look forward to leaving the country.
Tell us about the BSC. What do you like about the series? 
It's about a group of kids who come together to make a business of their very own. They're making their own decisions. They're saying, "Hey, here is what I want to do for my community and my family." They're learning how to be independent and thoughtful and communicate with each other better.
Why do you think graphic novels are important?
For many of the same reasons that prose novels are important. They let us experience different worlds and ideas, help us to ask questions about our own lives, and bring people closer together.
Graphic novels are also fascinating because we can look at them critically in many ways—not just thinking about the words, but also the lines and colors that the artist has chosen to tell a story. 
Photos courtesy of the author