Awesome Con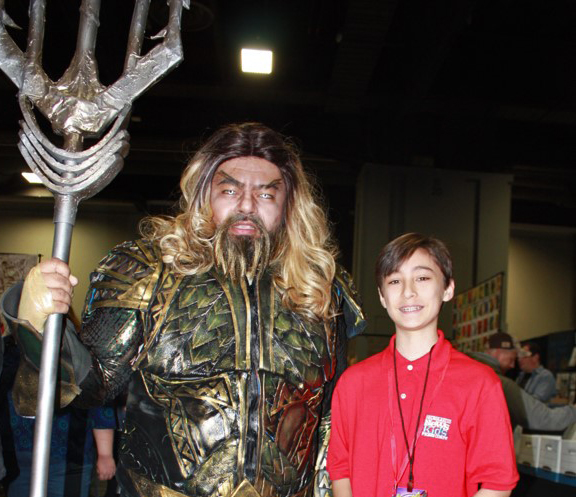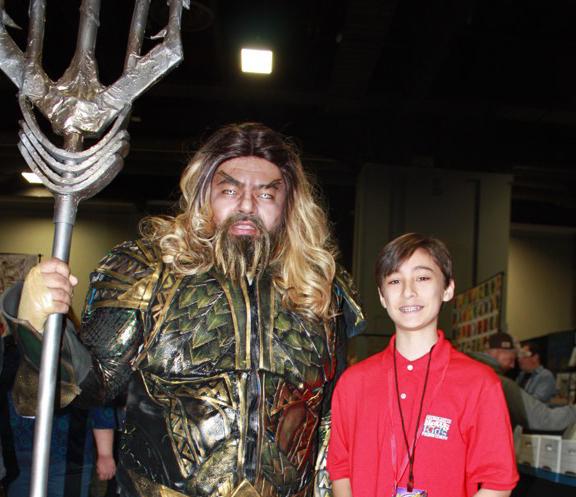 Since 2013, Awesome Con has brought together tens of thousands of comic book fans for an action-packed weekend in Washington, D.C. This year's event was held from March 30 through April 1 at the Walter E. Washington Convention Center.
At the annual event, artists sell comic books, artwork, and other merchandise. There are also performances, panel discussions, lectures, and celebrity guests.
A highlight this year was an analysis of the science behind Black Panther. Actor John Boyega from the sci-fi fantasy Pacific Rim Uprising and the Star Wars franchise, and actor Dave Bautista from the Guardians of the Galaxy series, were among those in attendance.
Awesome Con also has game rooms, where visitors can play board games or arcade-style games such as Donkey Kong.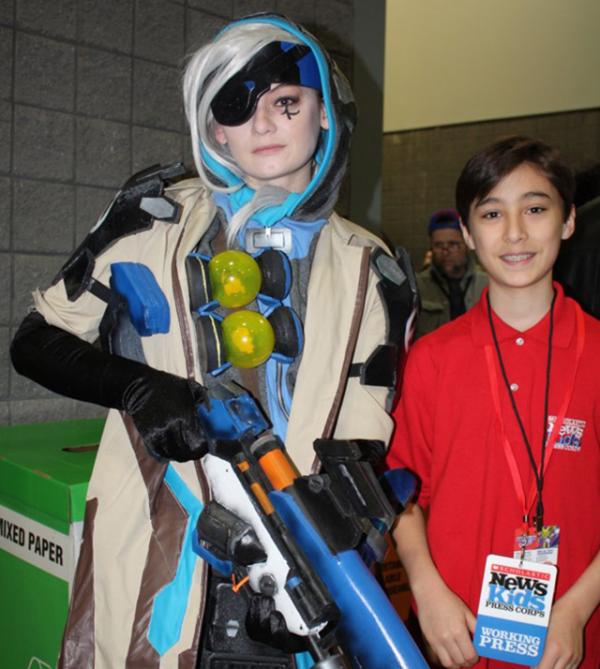 FROM CAPTAIN AMERICA TO DEADPOOL
Many people see Awesome Con as a way to express their personalities and show off their hobbies. Cosplay is the most visual avenue for this expression.
Cosplay is dressing up as a character from movies, games, or comics. People dress as characters from Marvel Comics, DC Comics, the video game Overwatch, various mangas (Japanese graphic novels), and other fandoms.
"It's a huge part of the whole convention, and it's really nice to see everyone having fun and putting so much effort into their costumes," said John Hutson, who dressed up as Marvel superhero Captain America.
"I came out here and dressed up as Deadpool," said another Marvel fan. "I really enjoy this character, and Awesome Con is one of the things that allows me to express my personality."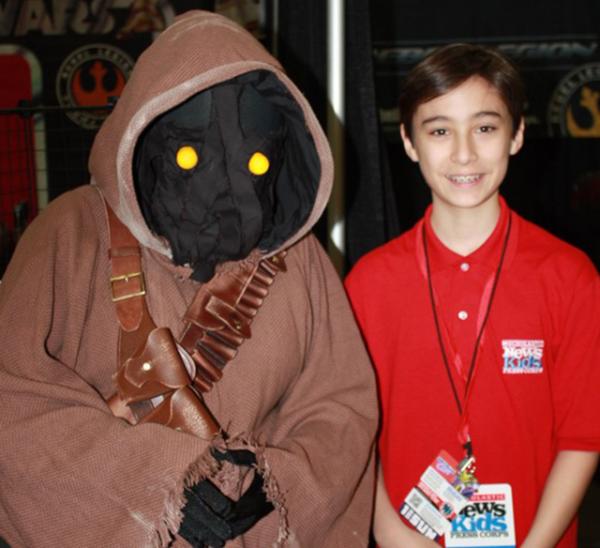 FINDING FELLOW FANS
For those who attend the convention, talking about fandom passions with people you don't know is fun. There are other benefits too. In Artist Alley, for example, you can find many different styles of art and people who appreciate that type of work.
"It's nice to see not very well-known artists in the spotlight, finally getting recognized for their wonderful artwork by people who really enjoy anime, comics, and video games," said a seventh-grader from Takoma Park Middle School in Maryland.
Awesome Con is a great way to allow fans to come together and celebrate their passions.
Photos courtesy of the author