An Avid Reader Gets an Early Start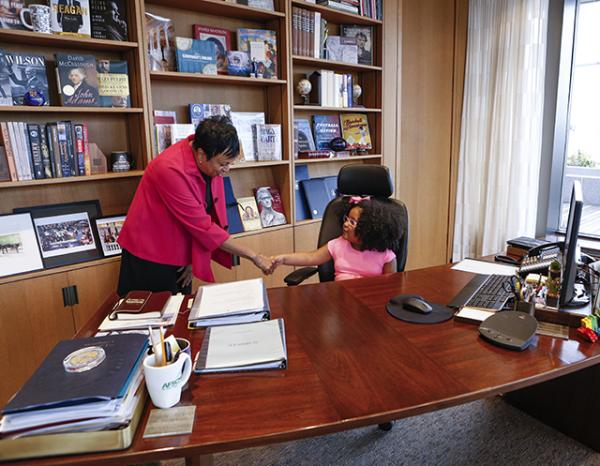 Daliyah Marie Arana is only four years old. Yet the resident of Gainesville, Georgia, has already read more than 1,000 books. She can even read some college-level books.
When Daliyah was an infant, she heard her older siblings reading aloud. By the time Daliyah was 18 months old, she could recognize words in the books that her mother, Haleema Arana, read to her.
"She wanted to take over and do the reading on her own," Arana told The Washington Post.
When Arana learned about a program called "1,000 Books Before Kindergarten," she decided to count the number of books that Daliyah read. Daliyah now has her own library card and visits her local library every day.
Daliyah's love of reading inspired Carla Hayden, the Librarian of Congress, to invite the four-year-old to the world's largest library. In January, Daliyah served as "Librarian for the Day" at the Library of Congress in Washington, D.C.
I recently spoke with Daliyah via Skype about her interests. Here are excerpts from our conversation.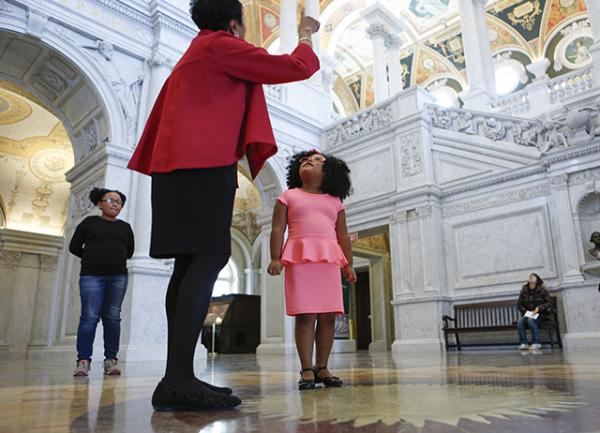 You've said that you enjoy reading picture books by author Mo Willems. What is your favorite book of his?
The Pigeon Finds a Hot Dog
What do you love the most about reading?
It gives me so much joy. It makes me so energetic and want to read more. If the book is funny, it makes me laugh a lot.
What was it like to be "Librarian for the Day" at the Library of Congress?
It was amazing. I got to meet Dr. Carla Hayden. She was very nice.
Did she give you any advice?
She did, actually. She told me to keep reading. 
What topics do you like to read about the most?
I like reading about dinosaurs. They are my favorite. I want to be a paleontologist someday.
Are you currently attending school?
My mom took me out of preschool because it got kind of boring. I'm skipping Kindergarten and going into first grade. I need to learn how to spell.
Do you have any hobbies besides reading?
I love playing in the piano.
Photos courtesy of the Library of Congress