Astounding Kids and Their Inventions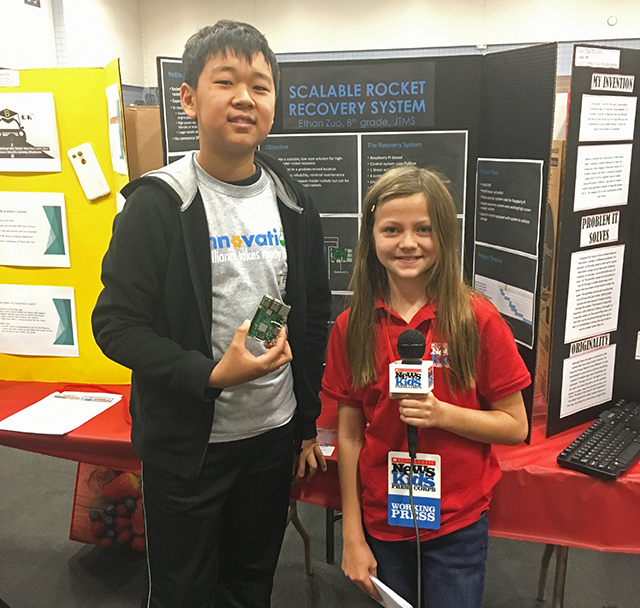 WATCH THE VIDEO
Click below to see clips from Annika's interviews with contestants at the Astounding Inventions Contest.
On January 28, students in kindergarten through eighth grade competed for $10,000 in cash prizes at the 31st Annual Astounding Inventions Contest in Irvine, California.
Initially, about 4,000 local students showcased their inventions at their respective schools. Those who were selected moved on to the final event at Irvine Valley College.
At the finals, students presented their whimsical and helpful inventions. The innovations included first-grader Jonah Gonzalez's Eye Crust Buster and a Scalable Rocket Recovery System created by eighth-grader Ethan Zou.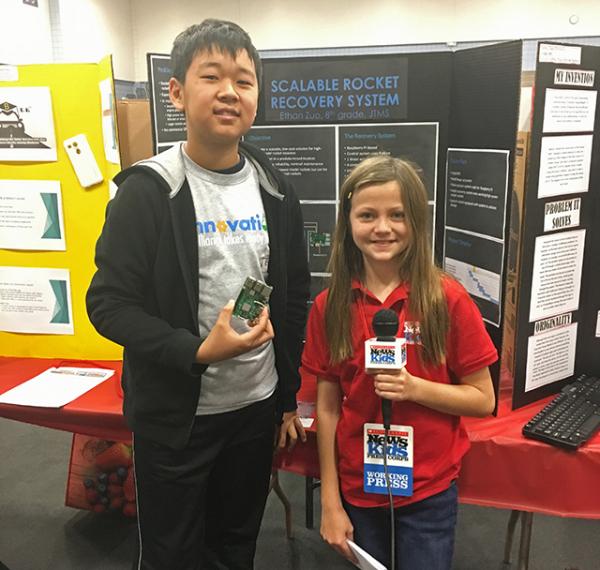 ENCOURAGING CREATIVITY
More than 60 volunteers from the patent, scientific, civic, and business communities judged the event. Judge Ernest Hackmon said that he looks for "novel ideas that haven't been done already, that you don't already see out on the market."
The title sponsor of the event is Knobbe Martens, an intellectual property and technology law firm. After each competition, they select two winners and write a provisional patent application for them.
"We're looking for ways to support the community," said Lance D. Smemoe, a patent attorney at Knobbe Martens, "and to encourage ingenuity and creativity in young people."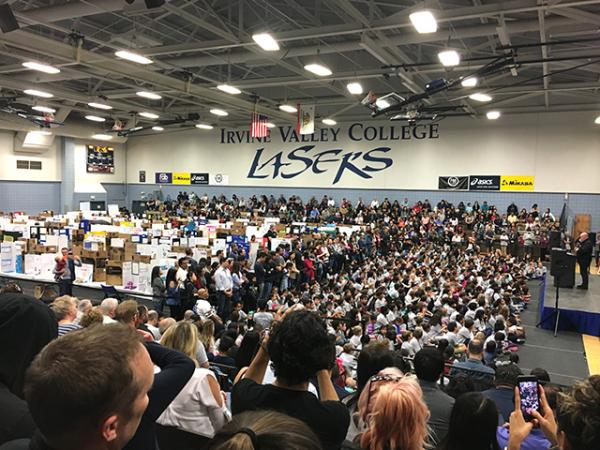 The students' inventions solved a range of problems. Sreenidhi Srinivasan, a sixth grader, invented a Solar Hot Pack after observing that lunch boxes only keep food warm for a few hours. With the Hot Pack, you can use solar power to keep your food warm until lunchtime.
Fifth-grader Quinne Davis invented a Scentsible Bottle, which substitutes scents for artificial ingredients to flavor water.
What problem do you see? How would you solve it?