The Art of Writing Comic Books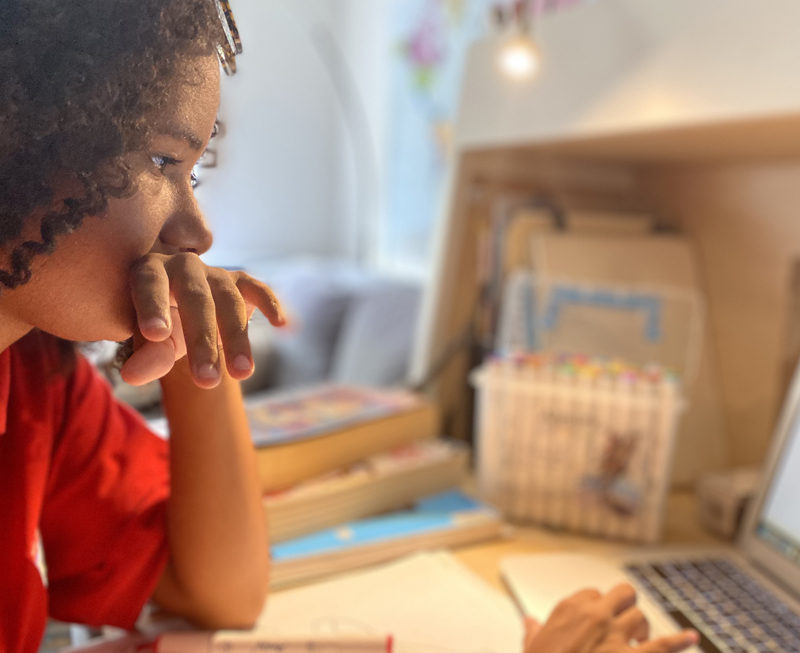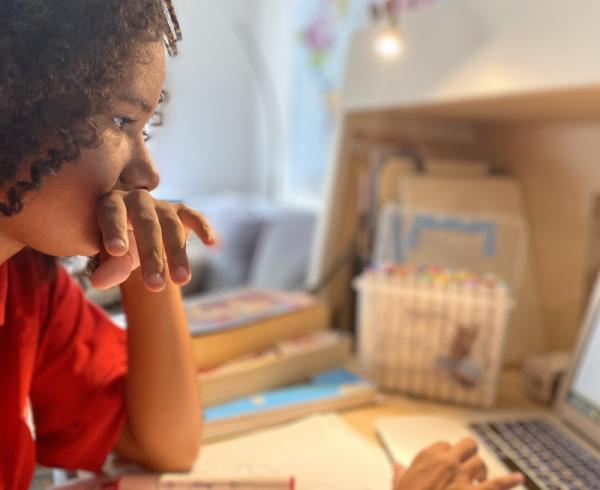 I love to read comic books and graphic novels and to draw. But it wasn't until I participated in an alumni event at Harlem School of the Arts (HSA) that I began to see teaching as a possibility. HSA alumna and professional dancer Tiffany Mellard explained over Zoom that she had worked as a teaching artist before landing a role in the San Francisco performance of Hamilton: An American Musical. This sparked my curiosity. Was teaching a possibility in my future?
When online classes were proposed for my Massachusetts-based camp, Creative Arts at Park (CAAP) because of the coronavirus pandemic, my mother asked me, "What would make a great comic-book class?"
My mother, Suzanne Cort-Alburez, has been a teacher and camp counselor for more than a decade. She currently homeschools my sisters, Ella, 11, and Lucia, 9, and me. I asked her why she would allow me to be her co-teacher. I'm only 14.
"The pandemic has changed the educational landscape," my mother said. "We miss the freedom to explore the natural world, museums, and other educational institutions. I thought this teaching opportunity would be a creative way to provide you with real-world experience."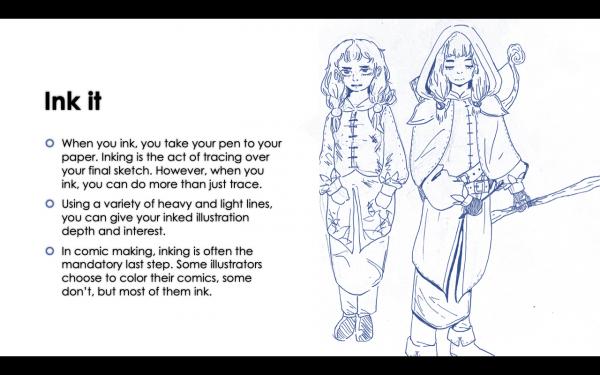 SPOTLIGHTING TOP CREATORS
Seeing an opportunity to share my comic book expertise, I plunged into developing a curriculum and earned a place beside my mother as a co-teacher. I challenged myself to use the Zoom platform creatively and was excited to share my passion with students, including my sisters. 
Each class includes a presentation that focuses on such techniques as penciling, inking, and marker work, as well as drawing from life, shading, and perspective. Students incorporate what they have learned into a daily activity or project. After each presentation, we spotlight cartoonists, including Jack Kirby, Raina Telgemeier, and Elizabeth Montague, in a special feature we call CAAP Comics Corner.
"CAAP Comics Corner has shown me that there is more to comics than fancy drawings," my sister Lucia said. "There's also storytelling, world-building, and fleshed-out characters."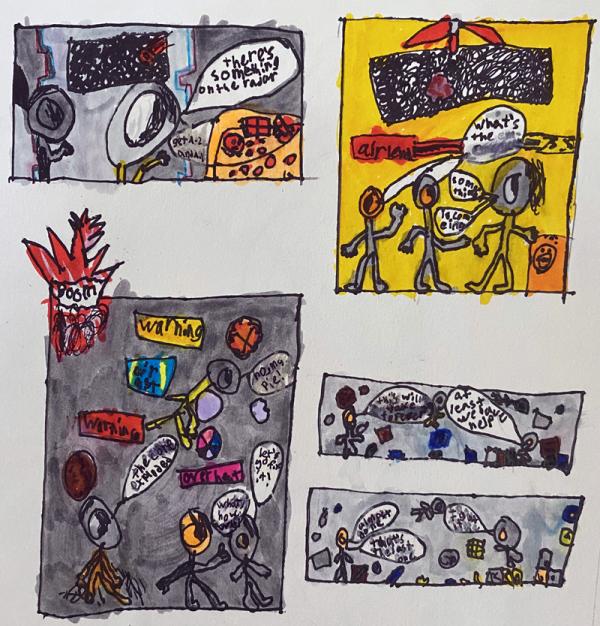 GETTING AN EARLY START
During our classes, we explore creating editorial cartoons and comic strips, as well as other professions related to comic book production.
"I like thinking of ideas for comics and making characters and the places they live in," said 10-year-old Penny, who is a student in the class. "But I don't like inking." 
To enrich students' learning experiences, we invite guest speakers to the class. Children's book author Heidi Smith Hyde recently talked about her writing journey, and comic book artist A.K. Lovelace spoke about his comic-making process.
"I really liked the visits from the professional comic artist and the author," said Theo, an 11-year-old student. "I thought that was interesting." 
Many of the artists I've researched began their careers when they were about my age. I hope I inspire my students to start creating when they're young. But I didn't realize just how much collaborating with them would energize and inspire me, too!
Photos courtesy of the author