Art Rules the Roost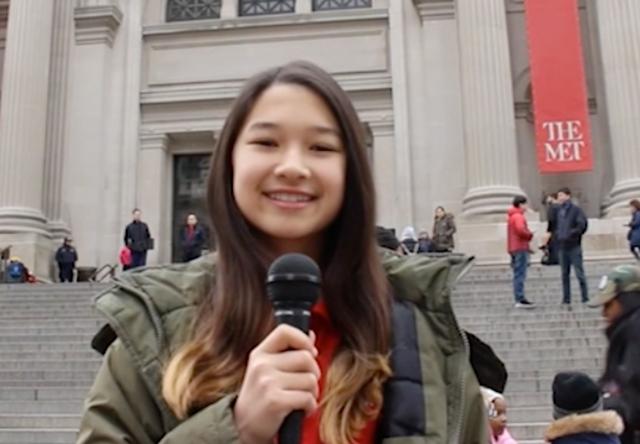 WATCH THE VIDEO
Click below to see Ava at the Metropolitan Museum of Art.
Pulling noodles? Tasting tea? Making drums? At a museum? On February 5, the Metropolitan Museum of Art in New York City welcomed thousands of visitors to celebrate the Year of the Rooster. The kid-friendly event in honor of the Lunar New Year included dance and musical performances, artist-led workshops, and hands-on activities.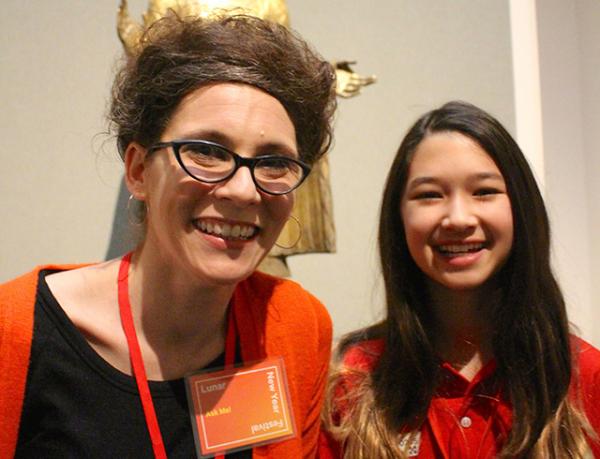 "We want everyone to know that the doors of the museum are always wide open," said Sandra Jackson-Dumont, the Frederick P. and Sandra P. Rose Chairman of Education at the Met.
The Lunar New Year, which is celebrated for 15 days, is the most important holiday of the year in China and many countries in Southeast Asia. It began this year on January 28, with the start of the full moon. Each new year is associated with one of 12 animals in the Chinese zodiac. They are, in order: the rat, ox, tiger, rabbit, dragon, snake, horse, goat, monkey, rooster, dog, and pig. If you were born in 2005, you are a rooster.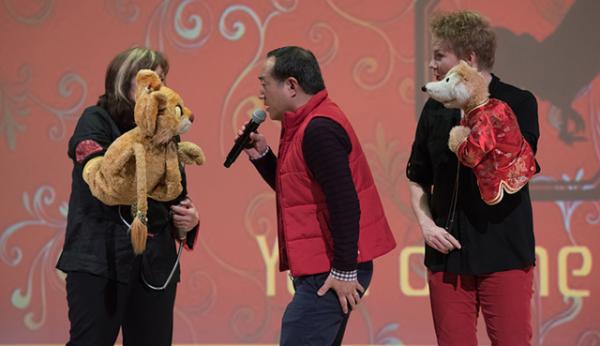 FUN AND EDUCATIONAL
The Met's festival included more than 20 performances and activities. Kids could add a feather to a giant collaborative rooster art project, pull handmade noodles, and create a superhero story with illustrators of the Secret Identities Asian-American comic anthologies. Performances included a Chinese dragon parade, Balinese music, and Korean drums.
"The Lunar New Year Festival helps families appreciate the diversity of art and culture in a way that is fun, welcoming, and educational," said Emily Blumenthal, Senior Managing Educator at the Met.
Even the Sesame Street Muppeteers put on a show. "I have performed at the Met festival every year since 2010," said Alan Muraoka, who plays "Alan," the proprietor of Hooper's Store. "It's been such a fun way to celebrate the Lunar New Year and educate kids about it."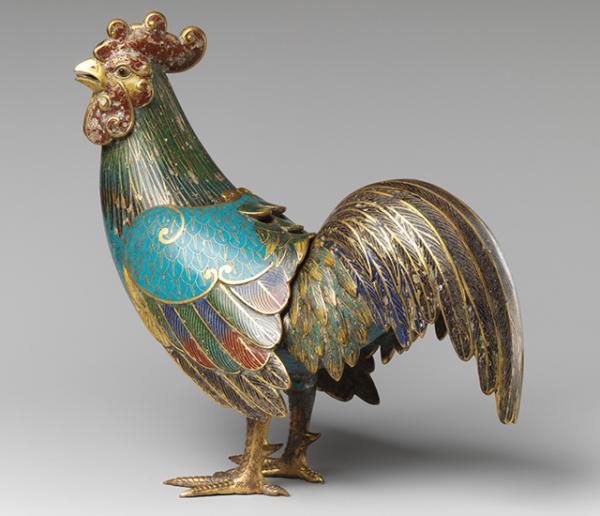 In addition to the activities, the Met featured eight works of art depicting the rooster. The highlights were an 18th-century cloisonné incense burner and a rare 15th-century porcelain cup from China's Ming dynasty.
"We hope that kids and their families return to the Met to learn more soon," Blumenthal said. If you visit the festival next year, you can celebrate the Year of the Dog.