The Art of Creating Children's Books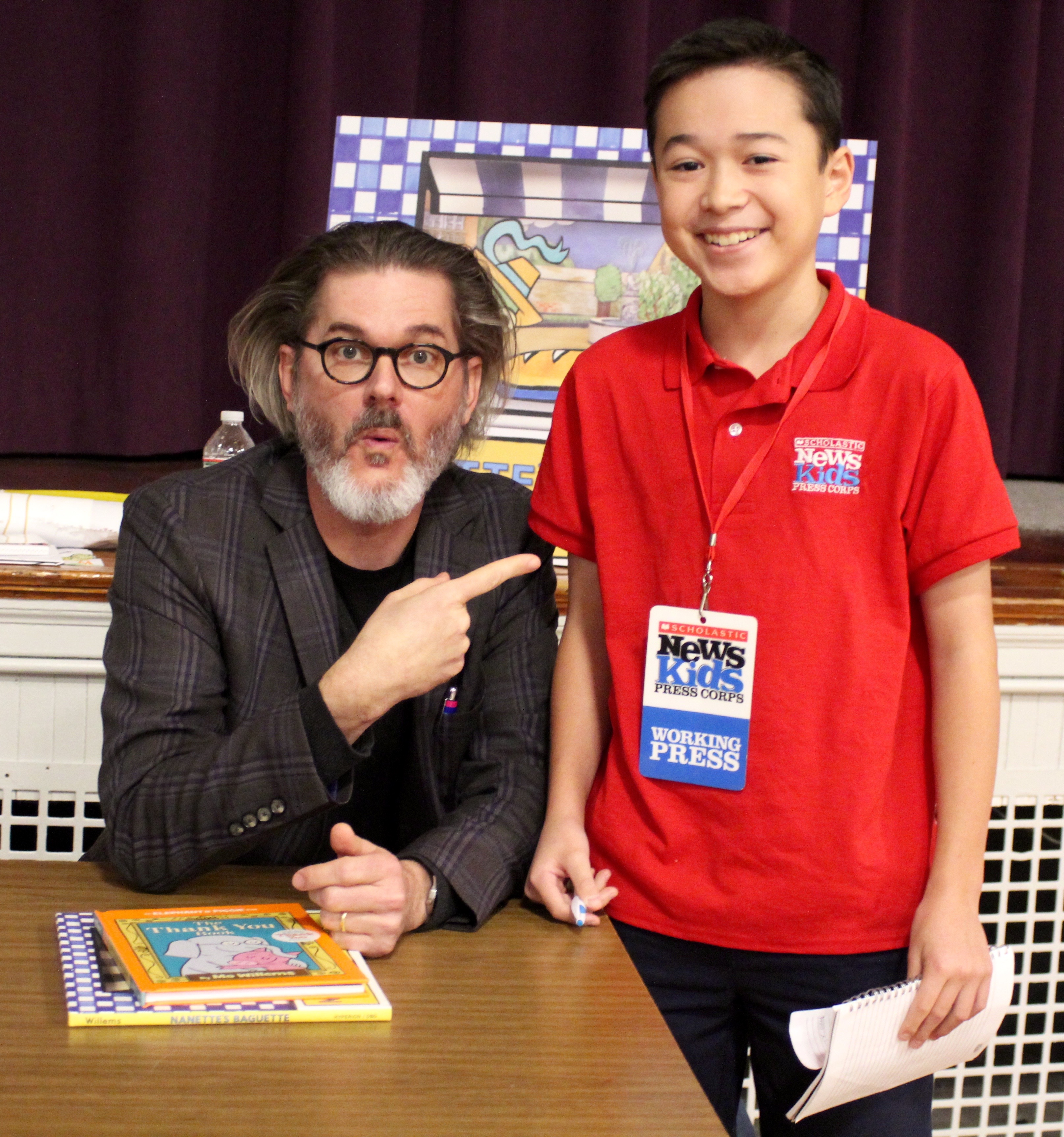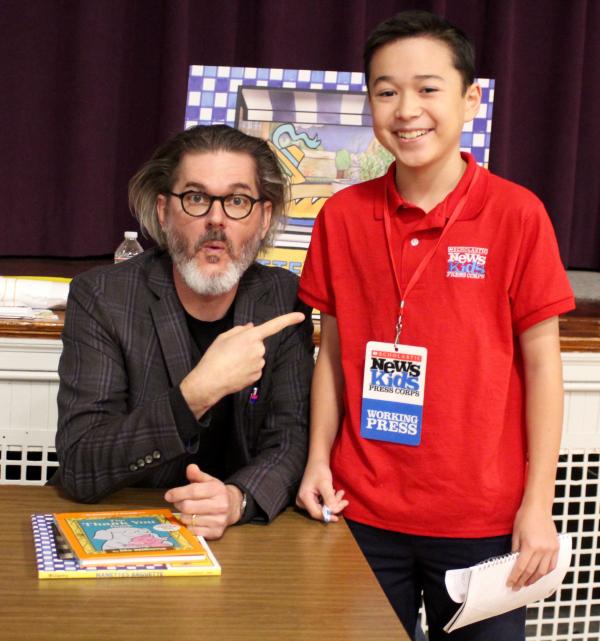 On December 3, acclaimed children's book author and illustrator Mo Willems drew in a large and lively crowd of kids, families, and teachers for a book-signing event at the Mother Brook Arts and Community Center in Dedham, Massachusetts,.
Willems has written numerous picture books. Three of his titles have won a Caldecott Medal Don't Let the Pigeon Drive The Bus!; Knuffle Bunny: A Cautionary Tale; and Knuffle Bunny Too: A Case of Mistaken Identity.
At the event, Willems read I Really Like Slop! (from his beloved Elephant and Piggie series), and Nannette's Baguette, a hilarious new book. Afterwards, I had the opportunity to speak with the beloved author and illustrator. Here are excerpts from our conversation.
When you were a kid, what did you want to be when you grew up?
My childhood dream was to become a cartoonist. At the time, I thought that being a cartoonist meant having a comic strip in the newspaper. Later, I learned that I could draw and be funny making TV cartoons, magazine drawings, and books.
Along the way, I've also wanted to become a comedian, a playwright, a radio commentator, a museum curator, a sculptor, and a dad. So, I did.
What major steps did you take to become a successful author and illustrator?
Careers don't happen with major steps. They are the result of thousands upon thousands of little steps. Some of those steps involve taking every possible opportunity to draw for an audience, studying the masters, and finding people more talented than myself to learn from. Maybe you are taking some small steps today.
What inspired you to write children's picture books?
Creating picture books allows me stay home and draw while I communicate important ideas to a large group of people. How cool is that? Coming up with stories is magic, and the magic potion is work. You have to work long hours, revising, rethinking, and retooling until it finally looks like it only took a few minutes to create.
Why are picture books so important?
Picture books are the first experiences young children have discovering a world outside their homes. They are a welcome mat to the world.
What cartoons and comics influenced your art?  
I love almost every cartoonist I come across, but if I had to narrow it down, I'd start with Charles Schulz, Jean-Jacques Sempé, Ronald Searle, and William Steig. And that's just the S's!
Can you tell us something about you that most people do not know?
I really, really like rice. When Lemony Snicket found out how much I like rice, he wouldn't stop sending me big boxes of rice all the time!
What is your best advice for kids aspiring to be authors and illustrators?
My credo is: "Always think of your audience; never think for your audience." The key is to write and draw every day, especially the days when you don't feel like it. When you're having trouble writing, a difficult idea might just be fighting to get out.
Photo courtesy of the author