The Art of Andy Warhol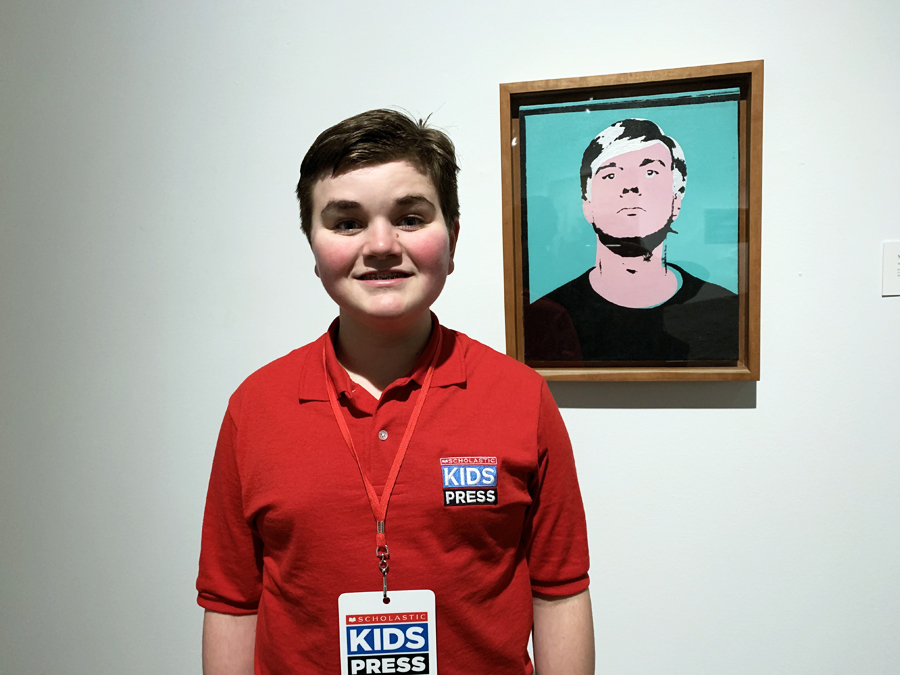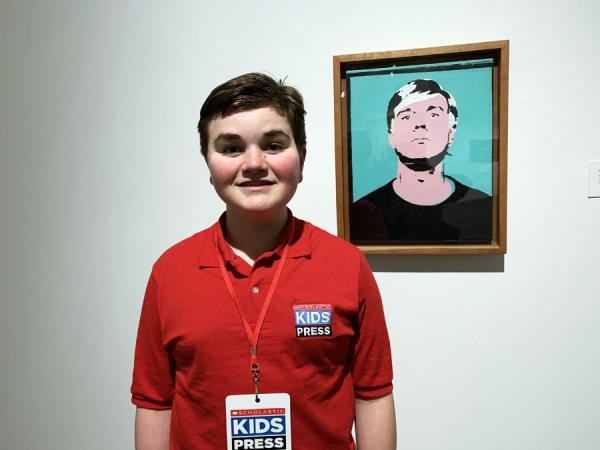 Andy Warhol was one of the most influential artists of the 20th century. Born in 1928 in Pittsburgh, Pennsylvania, Warhol was a leading figure in the pop-art movement that started in the early 1960s.
I recently visited the Andy Warhol Museum in Pittsburgh, Pennsylvania, to learn more about the artist, who was born to parents who had immigrated from Eastern Europe. His given name was Andrew Warhola, but he would become known around the world as "Andy Warhol."
When Warhol was in the third grade, he was diagnosed with Sydenham's chorea, a neurological condition that confined him to his bed much of the time. "Warhol's mother, Julia, gave him art projects to do while in bed, to pass the time," Grace Marston, the museum's gallery educator, told me. The projects instilled a love of art in Warhol and helped him hone his considerable talents.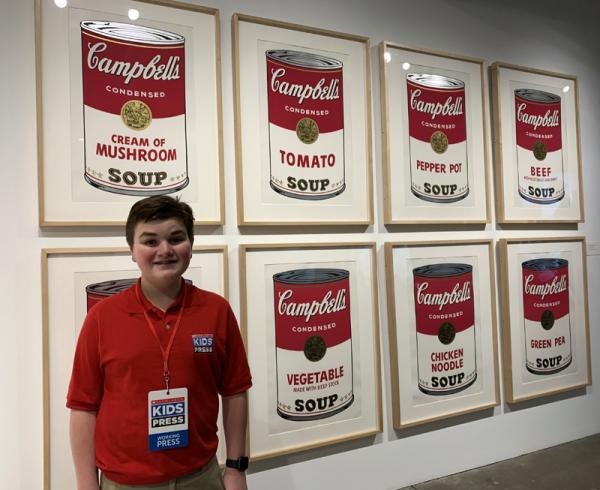 THE EVOLUTION OF A POP ARTIST    
Warhol's health steadily improved during his teen years, and his love of art continued to grow. When he was 17, he received a Scholastic Art & Writing Award for one of his paintings.  
In 1949, Warhol earned a degree in commercial art from the Carnegie Institute for Technology, now Carnegie Mellon University. He then moved to New York City to pursue a career in magazine illustration and advertising.
While working as an illustrator, Warhol began to combine drawing, photography, and silk screen printmaking with images of celebrities and everyday household products. The resulting "pop art" was considered revolutionary.
By the 1960s, Warhol was famous for his photographic silkscreen series of Campbell's soup cans, actress Marilyn Monroe, and former First Lady Jacqueline Kennedy. He also created several short films. 
In his art, Warhol reflected celebrity culture and the reality of mass production back to viewers. Even his New York City studio was called "The Factory."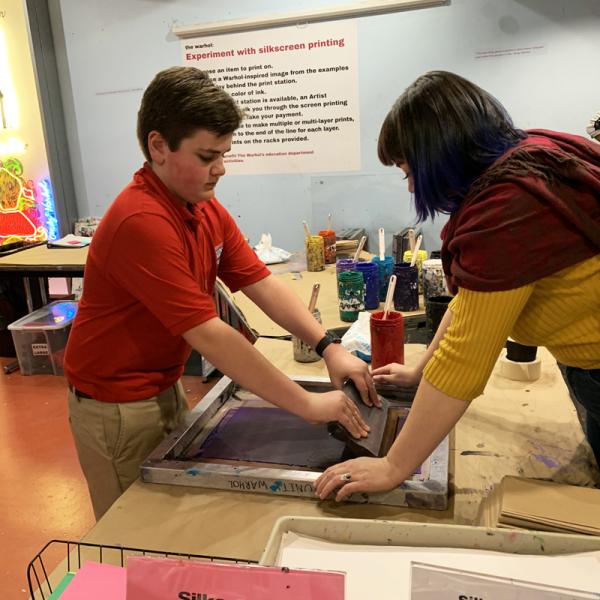 "WARHOL FOR ALL"
The Andy Warhol Museum tells the artist's story and explores his influence through the world's largest collection of his art and archives. It is the largest museum in the U.S. dedicated to the work of a single artist.
Since it opened in 1994, the museum has had as its mission "Warhol for All," encouraging people young and old to visit. Hands-on activities, including silkscreen printmaking, encourage kids to learn more about Warhol's artistic techniques and to express their own creativity.
"The education department has also developed outreach programs that bring the art and techniques of Warhol to local schools, hospitals, and community events," Marston said. Teachers around the world can access lesson plans and other resources online to support classroom learning.
Warhol, who died in 1987 at the age of 58, was always willing to test limits and try new ideas, Marston said. "I believe the Warhol Museum exemplifies one of Warhol's most famous quotes," she added, "'Art is what you can get away with.'"
Photos courtesy of the author