Aquatic Championships Held in Korea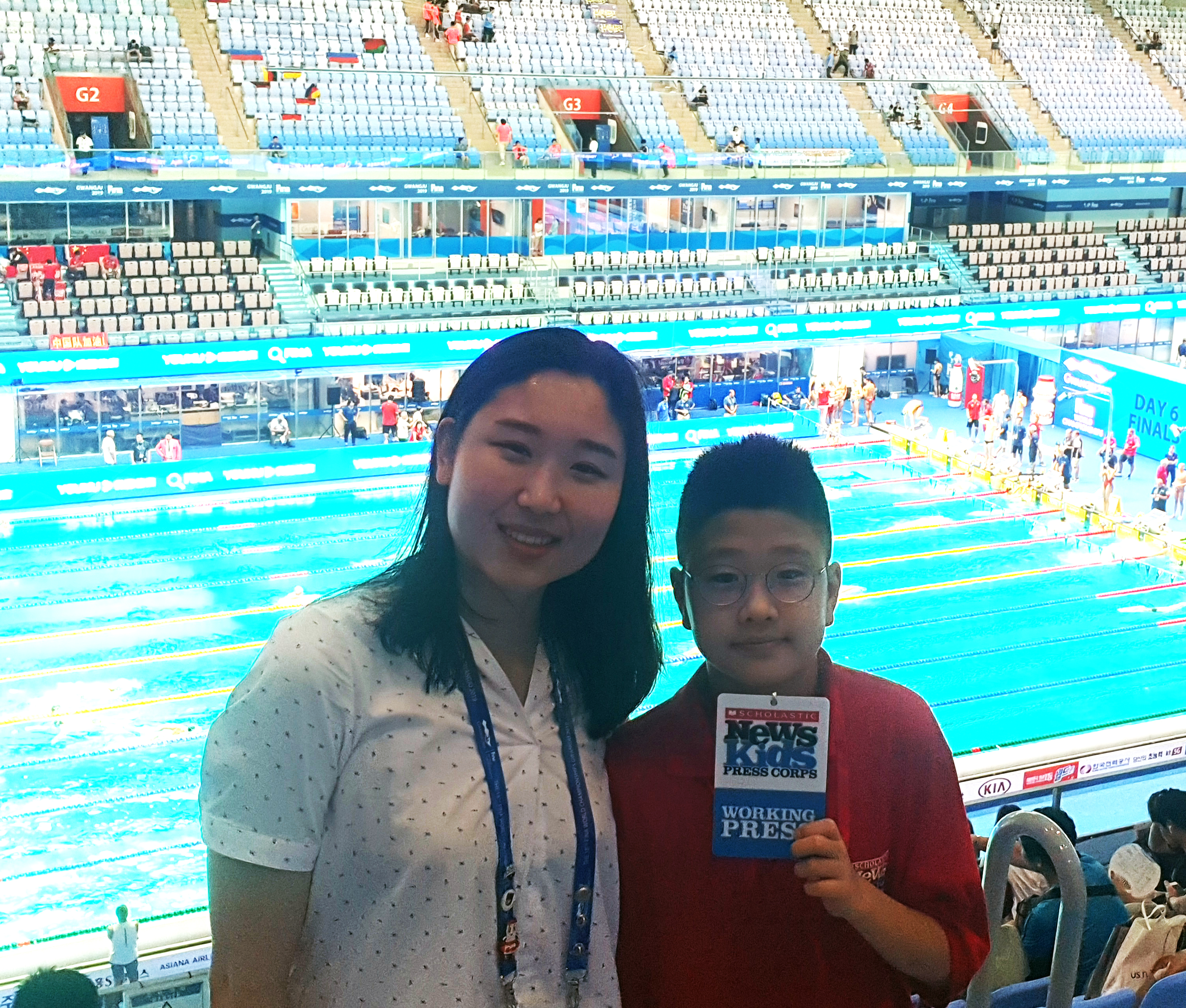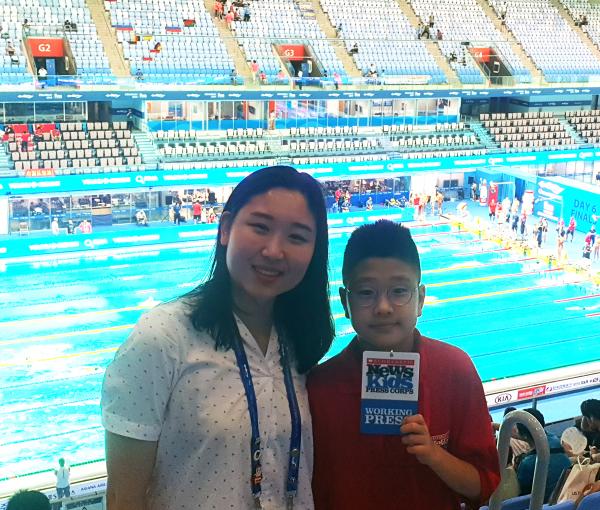 The 2019 FINA* World Championships ended with a splash at the spectacular closing ceremony. This year, the bi-annual championships took place from July 12 through July 28 in South Korea.
A total of 2,623 athletes competed to be the best in swimming, diving, water polo, and other aquatic sports. A record 192 countries were represented, with 72 world champions crowned in six main categories. 
EIGHT WORLD RECORDS
The competitions were held in five stadiums, three of which were located at Nambu University in Gwangju, South Korea. Nambu hosted 42 swimming races, 13 diving competitions, and two water polo events. A new event this year, high diving, took place at Chosun University, which is also in the city of Gwangju.
Over the course of two weeks, eight world records and a staggering 15 FINA records were broken. "It would be hard to make all of the events," said swimmer Nari Kwon. "But it was really cool to see three new world records set." 
THE POWER OF DIVERSITY
This year's FINA championships adopted "Dive into peace" as their motto. Gwangju was the site of a democratic uprising in 1980, when a military regime ruled South Korea. The city, which is located in the center of East Asia, is known as a champion of peace, especially at a time of rising tensions between South Korea and neighboring North Korea, a dictatorship. 
The championships also sought to celebrate diversity. Without help from volunteers, though, most participants would not have been able to understand what anyone was talking about. The volunteers' roles ranged from helping people find their seats to translating what race officials said.
"It was a really fun experience," said interpreter Kim Sae Yoon. "Although it was hard to wake up early and work late into the night, I was working on something I care about."
Kim translated conversations between referees and Korean officials. "It was rewarding to know that my job helped the competition run smoothly," she said. 
The championships may have ended, but the athletes' jobs are not done. Many are now training for the 2020 Summer Olympics in Tokyo, Japan.
* FINA stands for Fédération Internationale de Natation, which translates as International Swimming Federation.
Photo courtesy of the author