Annual Teddy Bear Toss Sets Record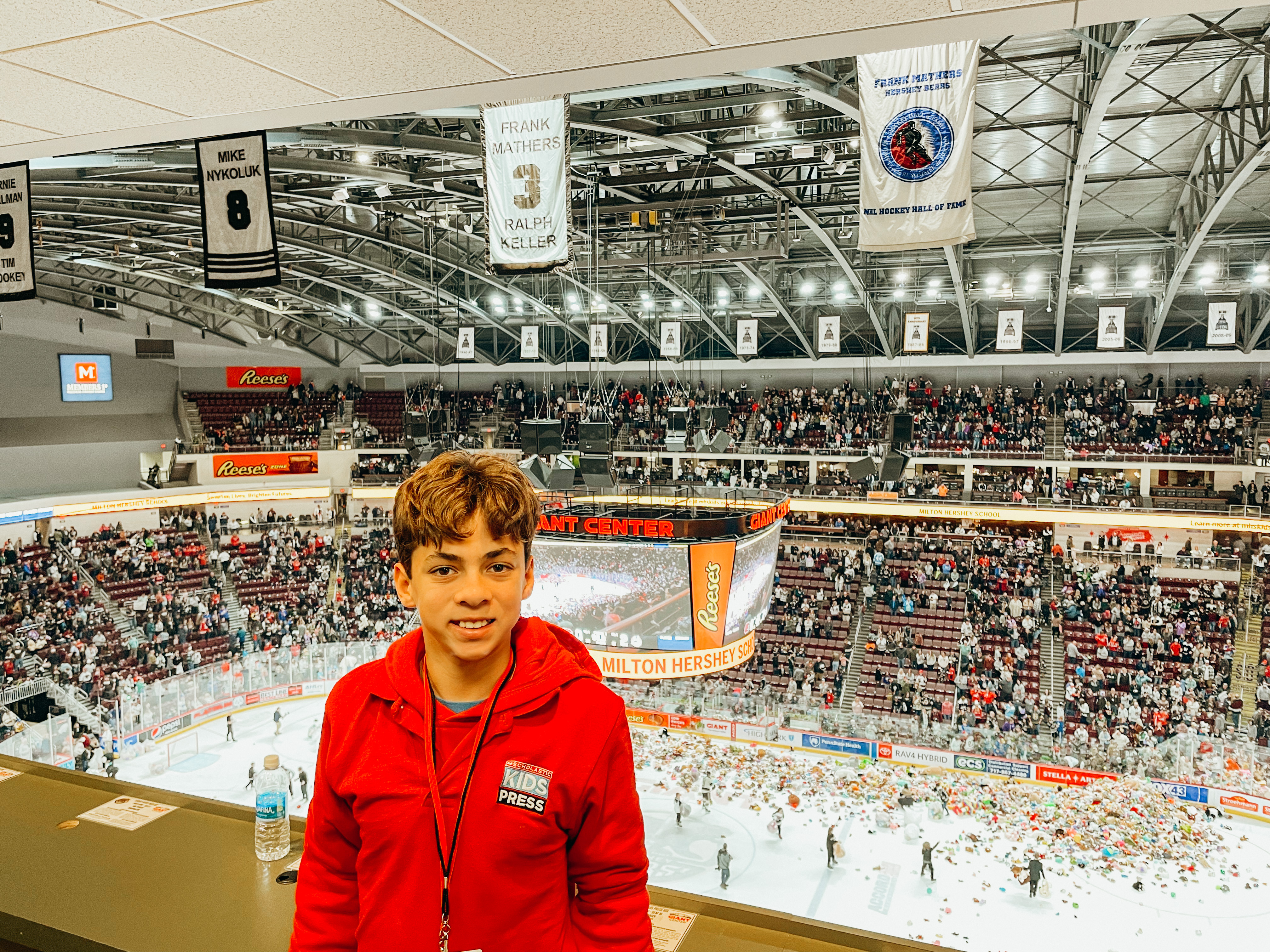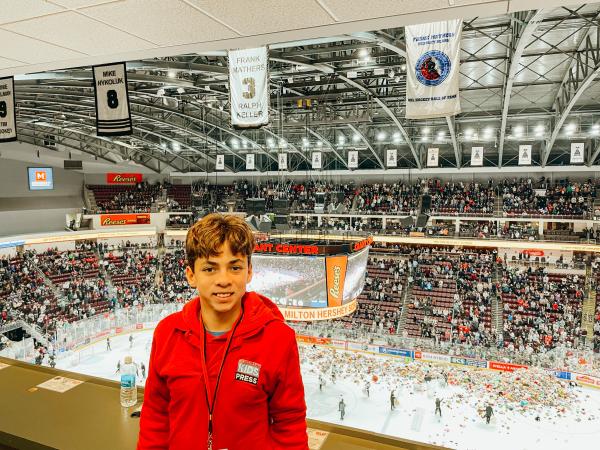 On January 29, the Hershey Bears hosted their annual GIANT Teddy Bear Toss in Hershey, Pennsylvania. The Bears are members of the American Hockey League (AHL), which is considered professional hockey's minor league. Many Bears players go on to play for the Washington Capitals in the National Hockey League. 
At each year's charity toss, fans throw teddy bears and other stuffed animals onto the ice following Hershey's first goal of the game. This year, I covered the event for Scholastic Kids Press.
In 2022, the Bears made national news by setting the world record for the most plush toys, 52,341, thrown onto the ice. This year, fans set an even higher record by amassing 67,309 teddy bears for local charities.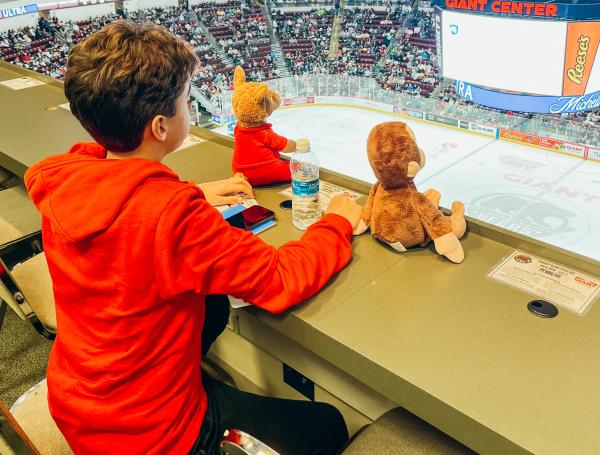 FANS HAVE BECOME COMPETITIVE

To learn more about the traditional toss, I spoke with Zack Fisch, the Bears' media director and play-by-play announcer. He explained that the Teddy Bear Toss started with a Canadian AHL team and quickly spread to other hockey teams in the league. Since the organization is named the Bears, local fans embraced the idea.  
The event is one of several Hershey Bear Cares initiatives, which showcase the charitable activities of players and staff members. The Bears have collected more than 389,500 plush toys in the 21 years since the tradition began.
In recent years, Fisch explained, fans have started to become competitive. "Our name is the Bears," he said. "It makes sense that we would be the best at the Teddy Bear Toss."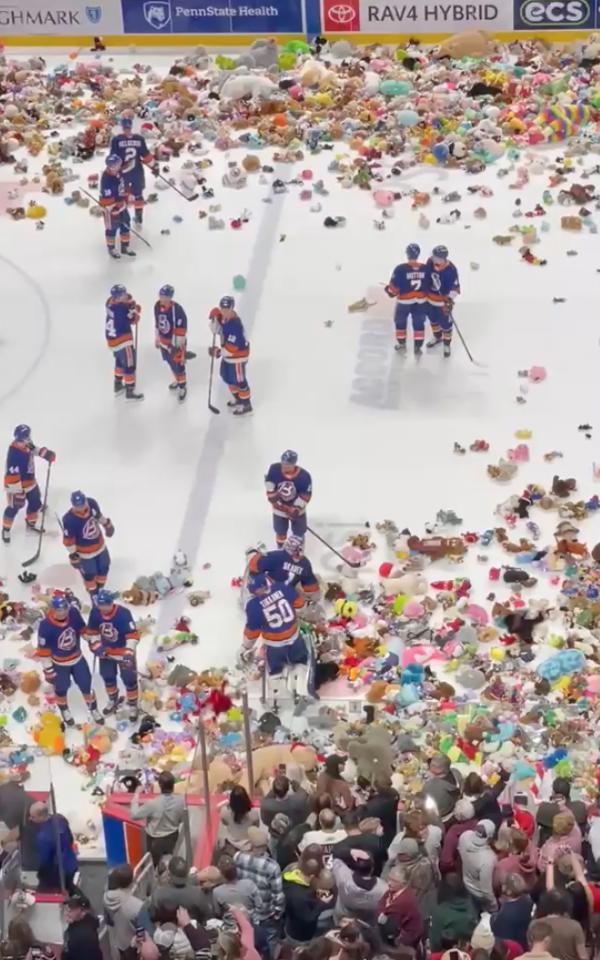 "SWEET, CUDDLY MAYHEM"
Whenever the Bears score, the rink turns into mayhem. "It's 15 minutes of thousands upon thousands of cuddly, furry stuffed animals flying through the sky like pouring rain," Fisch said. In fact, during his radio broadcast, he called the spectacle "sweet, cuddly mayhem."
After each toss, piles of teddy bears are gathered on the ice. The players have fun jumping into the piles and tossing the bears around before volunteers collect them.
Although the game is memorable, Fisch said that the best part for him is knowing that the toys will make a difference to local children. Charities that receive the bears include the Boys and Girls Club of Harrisburg, the Palmyra Area Lions Club, and the Autism Society Greater Harrisburg Area.
Fisch has participated in making the donations, so he knows that the toys mean a lot. "If kids need a smile because they're going through something hard," he said, "that's the best part."                                    
Photos courtesy of the author