All Creatures Great and Small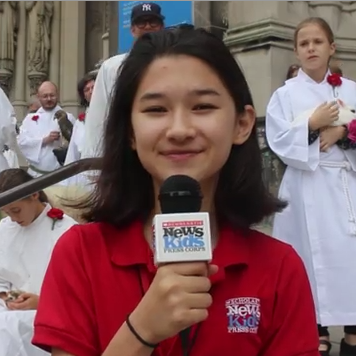 Watch highlights from Ava's coverage of the Blessing of the Animals.
There's a camel in the church. A horned owl, a tarantula, a chicken named Lady Gaga, and hundreds of other animals, great and small.
On the first Sunday of October, the Cathedral of Saint John the Divine in New York City turns into a zoo. For the past 34 years, the cathedral has invited pets and their owners to attend the Blessing of the Animals and celebrate the life of Saint Francis of Assisi.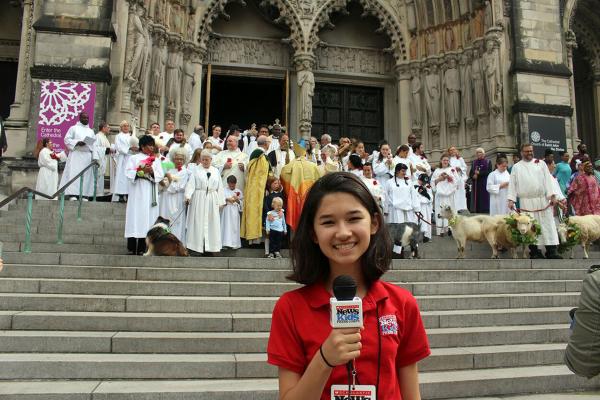 Saint Francis is the patron saint of animals, whose feast day falls on October 4. It is said that he could communicate with animals. He also preached to them.
"He's not just Dr. Doolittle," said Bishop Andrew Dietsche. "There was a deep, deep spiritual current running through him, and it expressed itself in his tenderness towards all living things."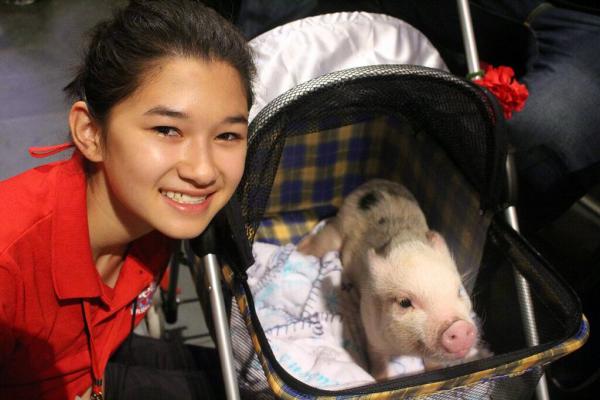 PETS IN THE PEWS
While dogs, cats, and guinea pigs took their seats in the pews, the processional animals—rescue animals from the Sanctuary for Animals in Westtown, New York—were getting ready outside. Adorned with floral wreaths, they were paired up with their human escorts.
Actress Edie Falco has volunteered to walk animals down the aisle for more than 10 years. "To have a day where people and animals are actually all in the same place of worship, being honored, it feels so right," she said.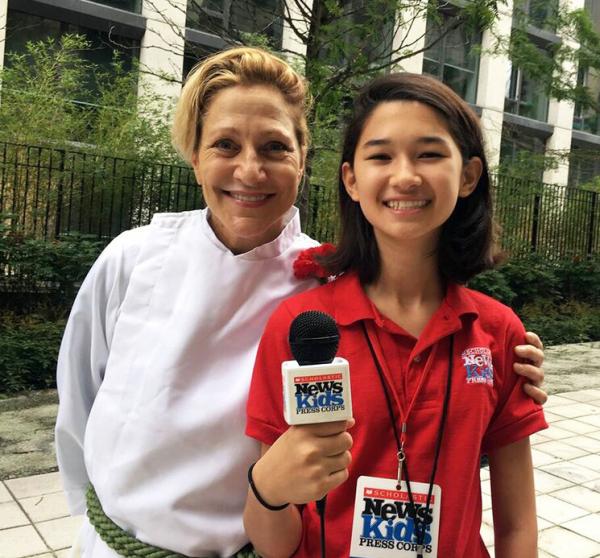 Emily, 12 from Slate Hill, New York, was happy to be paired with Gizmo the rat, even though her favorite animal was the barn owl.
Other kids had different favorites. Hagar, 8, from New York City liked the Fenis fox, while 6-year-old Felix liked the camel. The boys were in the crowd that lined the street to see the animals.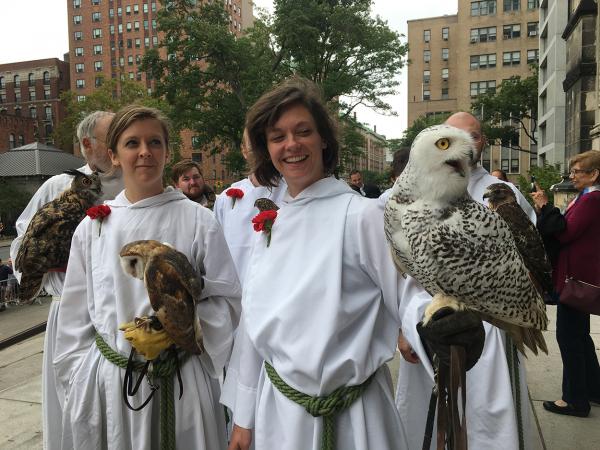 During the silent procession, all of the animals behaved, with the exception of an occasional dog bark. A few accidents occurred, but those were to be expected. After the service, everyone was invited outside to the Pulpit Green to have their own pets blessed.
The Reverend Canon Patti Welch estimated that 3,000 animals were blessed. She hopes that by attending the service, people will learn to "respect all creatures great and small."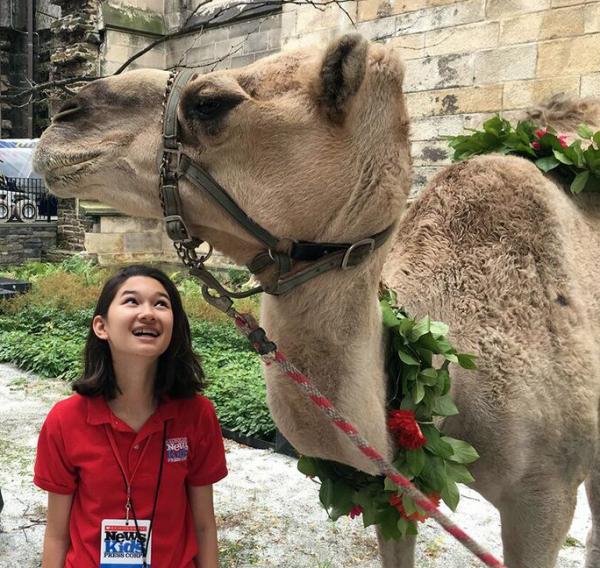 Ava looks up at Ted the camel, who comes from the Sanctuary of Animals in Westtown. (Photos courtesy of the author.)