On the Air With Rose Scott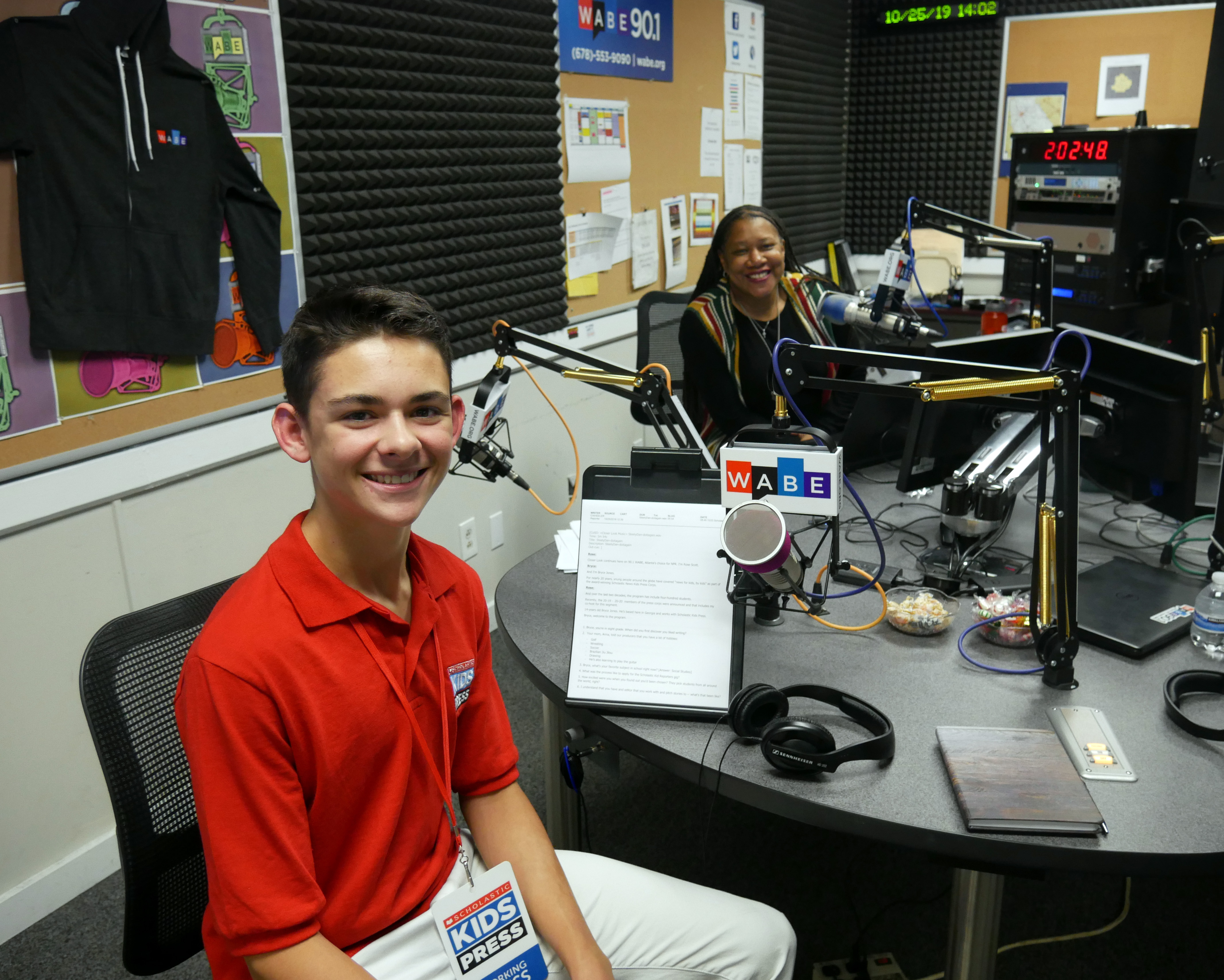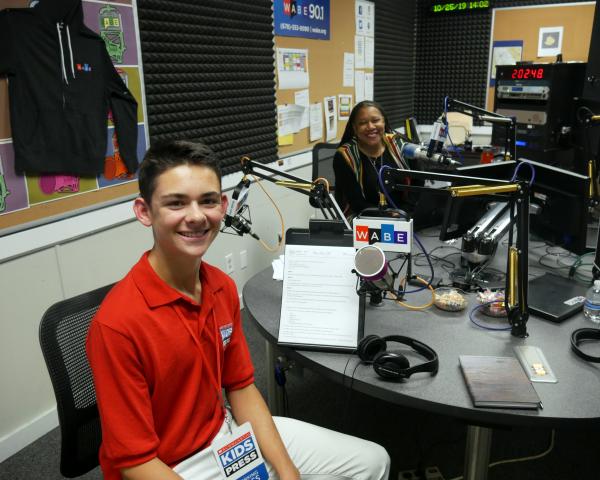 "And we're live in three, two, one . . . "
The On Air sign flashed red, and radio host Rose Scott took it away. Scott is an award-winning journalist and host of the midday news program, "Closer Look." The program airs daily on WABE FM 90.1, an NPR affiliate based in Atlanta, Georgia.  
On "Closer Look," Scott interviews newsmakers, including elected officials and civic leaders. She covers a range of issues, which can affect people locally, nationally, and internationally.
Scott recently invited me to sit in on her show. She asked me about my experiences as a Kid Reporter and let me co-host a live segment. I even got a behind-the-scenes look at how a radio program is made.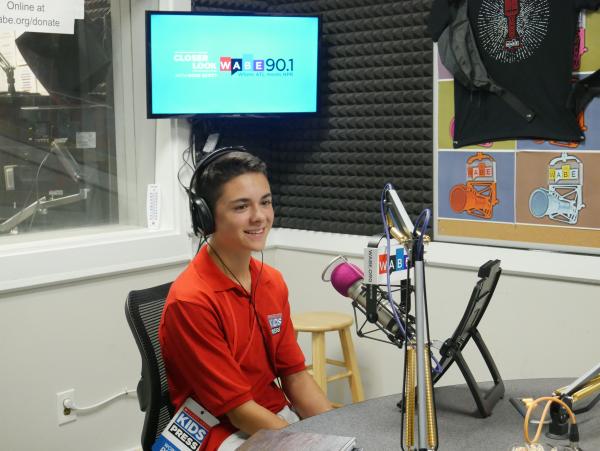 "PREPARED AND CALM"
Scott has more than 20 years in the news business. After earning a degree in communications at Indiana State University, she became one of the first women in the country to host a daily sports talk show. 
"Often, I had to prove that, as a woman, I was knowledgeable enough and belonged covering sports with the guys," Scott said. "Now, there are more women in the industry who are anchoring, reporting, doing play-by-play commentary, and analysis, so that's encouraging."   
When asked if she gets nervous before going on the air, Scott said, "I wouldn't say nervous, but I'm always making sure that I'm prepared and calm. I try to take breaths and stretch my neck and back."  
Even with years of experience, Scott still struggles to balance life and work. While she loves her job, she has to remind herself that it's "OK to disconnect and take a break."
DO YOUR RESEARCH
Scott finds it rewarding when the stories she reports on resonate in the community. "When someone says how a topic personally affected them, that lets me know that we're doing something impactful," she said. 
Asked her advice for aspiring journalists, Scott said: "Develop your research skills and be ready to spend time digging in old files and old boxes, if need be."  
Even with technological advances, Scott said, journalism is still about sharing information accurately and fairly. Journalists have to work hard to understand the real significance of "newsworthy content."