On the Air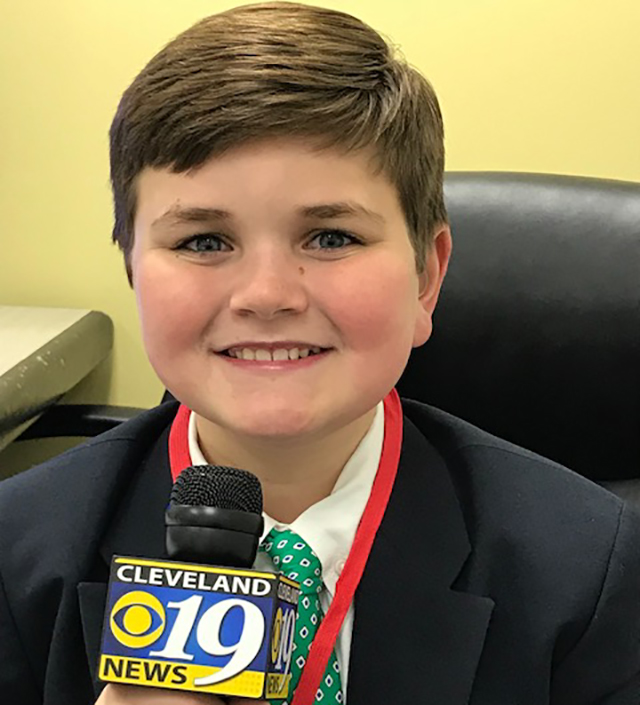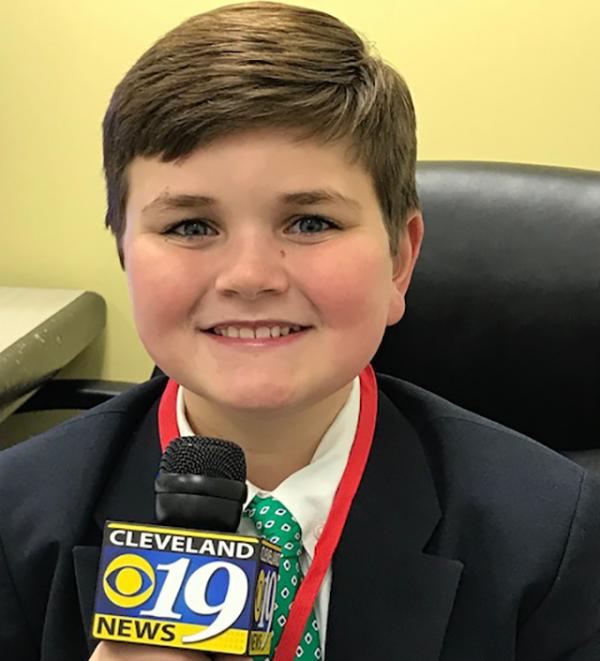 Being a television news personality may seem like a dream job. But it is actually a lot of hard work. I recently spoke with Denise Zarrella, a news reporter and weekend anchor for WOIO Channel 19, a CBS-affiliate in Cleveland, Ohio.
After giving me a tour of the news studio, Zarrella explained that her focus on English Literature and Political Science in college, as well as several internships, helped launch her reporting career. "It's the best job in the world," she said. "I am so blessed to get paid for something I love to do."
Zarrella chose a career in reporting because of her curiosity and fascination with the constantly changing world of news. She also explained that because of social media, news spreads faster than ever.
Reporters typically have to put in years of hard work and be very flexible before landing a television role. Zarrella spent time behind the scenes as a researcher and associate producer before becoming an on-air reporter. After working for TV stations in Tennessee, Illinois, and Pennsylvania, she moved to Cleveland, Ohio, to become a reporter for WOIO.   
GIVING OTHERS A VOICE
In her news reporting, Zarrella covers a mix of stories. She spends time on the road and in the studio, hosting Wake Up Cleveland, the morning weekend show.
The most gratifying part of her job, Zarrella said, is her ability "to empower those people who otherwise would have no voice." One of her most rewarding stories shed light on homeless women, children, and infants in Cleveland, and resulted in the local government creating an overflow shelter for them.
The basis for all good reporting Zarrella said, is good writing. In 2013, she published Not Even the Sky is the Limit!, a book that was inspired by her daughter, Gianna, who has Down syndrome. Through words and photography, Zarrella shows that there truly are no limits for those living with different abilities.
When asked if she had advice for kids interested in news reporting, Zarrella said, "Read as much as you can, practice your writing skills with a school newspaper, and get a good education."  
Photo courtesy of the author