Advice for Teen Writers: "Go For It"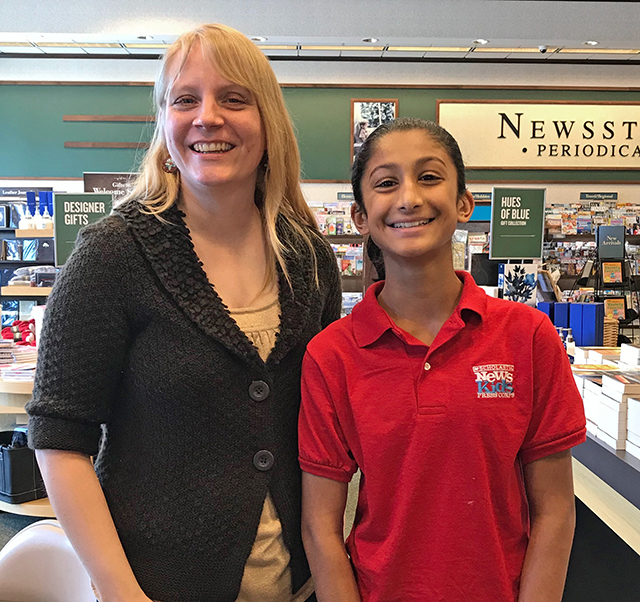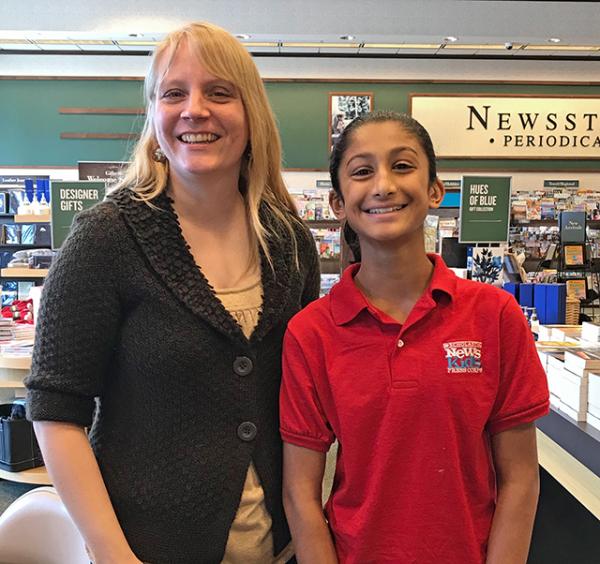 "I was about 26, and writing was a second career for me," said author Jill Williamson during a recent interview in Portland, Oregon. Williamson was at Barnes & Noble on June 30 to promote her latest novel, King's Blood (Bethany House Publishers, 2017). It is the third and final installment in her Kinsman Chronicles series.
Williamson has written several novels in the "speculative fiction" genre, which combines such elements as fantasy, time travel, science fiction, and the paranormal.
The author, who grew up in Alaska, was inspired to write after trading book recommendations with teen readers. "They were sharing books with me," she said, "and I was sharing books with them. I started to think, 'I can write books, too.'"
DISCOVERING A NEW VOICE

Williamson co-hosts a blog called "Go Teen Writers," which encourages kids to write and publish their own books.
In 2016, when the blog held its annual #WeWriteBooks contest, Taylor Bennett of Oregon won. Now 17, Taylor has just published her first book, a young-adult novel called Porch Swing Girl (Tradewinds, April 2018). It centers around a 16-year-old who is stranded in Hawaii after the death of her mother. 
"I've been telling stories ever since I learned how to talk," Taylor said at Barnes & Noble, where she appeared with Williamson.
WRITING THE BOOK YOU WANT TO READ
When Taylor was a small child, she would ask her parents to write down her story ideas. As she got older, she began to write the ideas herself.
"I was 13 when I started writing my first novel," said Taylor, who was homeschooled. "I was 15 when I started to write Porch Swing Girl."
Taylor was drawn to writing because of her love of words and books. "My parents read to me a lot when I was little," she said, "as many books as I could convince them to read."
When the budding author started to search for the kinds of books that she really wanted to read, she couldn't find them. She realized that she'd have to write them herself.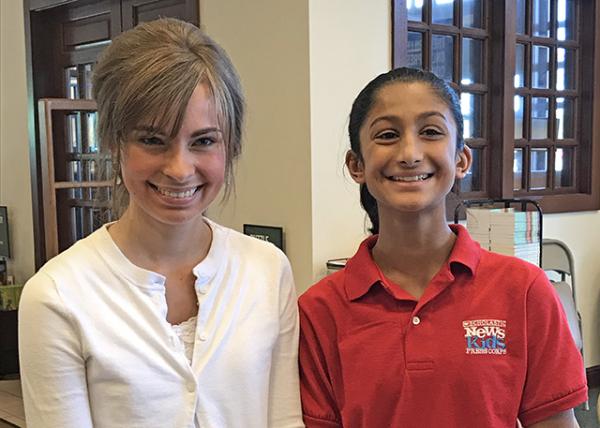 "REACH OUT TO PEOPLE"
Taylor now hopes to motivate other teens to write. "Go for it," she said. "Do it, and don't be scared. It's very easy when you're a teen to give up, to start thinking: 'It's impossible—hardly anyone gets published when they're a teenager.'"
Taylor also encourages young writers to "reach out to people." She learned to do that early on, she said, "especially with Jill and the Go Teen Writers blog. There are other really amazing published authors who want to talk to kids who are writing and want to encourage and inspire them."
Photos courtesy of the author