The 2018 Scholastic Art & Writing Awards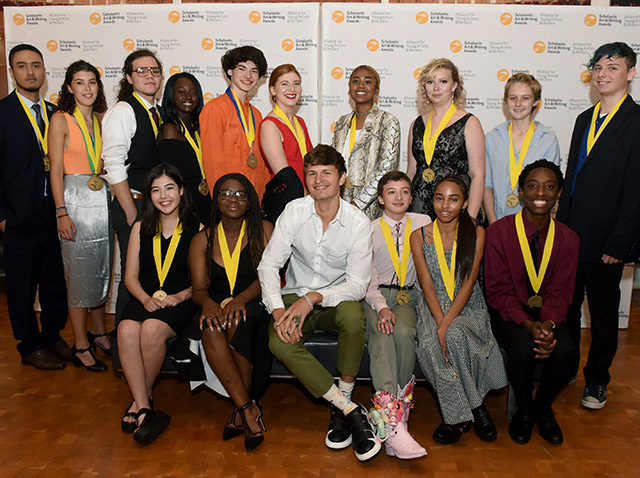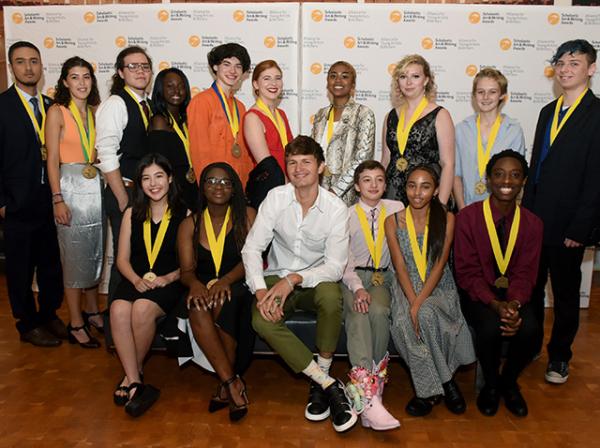 "We believe that artists play a profound role in transforming their time and shaping the future," says Virginia McEnerney, executive director of the Alliance for Young Artists & Writers.
On June 7, the Alliance honored nearly 800 students at the Scholastic Art & Writing Awards National Ceremony at Carnegie Hall in New York City.  
"BOLDER, BRAVER, MORE BEAUTIFUL"
This year, there were a record 346,000 submissions in 29 categories. After regional competitions, more than 2,800 students received national recognition in such categories as flash fiction, poetry, journalism, photography, and sculpture. 
"We've seen a lot of student art and writing over the years," McEnerney told a packed house at Carnegie Hall. "But this year, the work feels different—bolder, braver, more beautiful." 
Sixteen high school students received the program's highest honor—a Gold Medal Portfolio award, which comes with a $10,000 scholarship.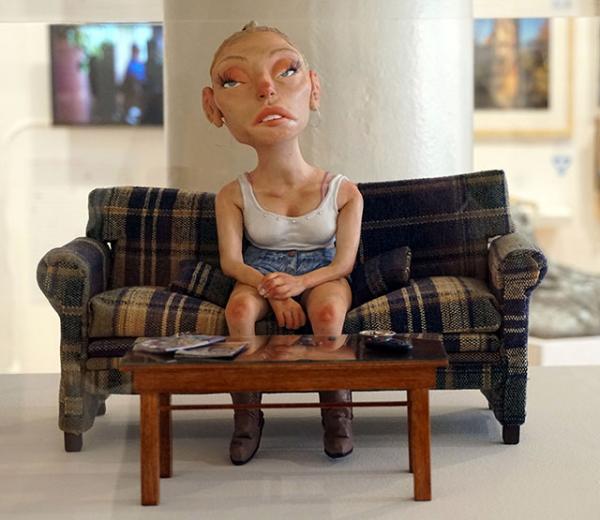 DISTINGUISHED ALUMNI
The Scholastic Art & Writing Awards are the nation's longest-running awards program for creative students in grades 7 through 12. The program was established in 1923 by Scholastic founder Maurice R. Robinson. Over the years, several prominent artists and writers have been awards recipients, including Andy Warhol, Truman Capote, Sylvia Plath, Cy Twombly, Kay WalkingStick, Ken Burns, Robert Redford, Joyce Carol Oates, Stephen King, Luis Jiménez, and Zac Posen. 
At this year's event, Marc Brown, the Emmy Award-winning creator of the children's book and television series Arthur, received the 2018 Alumni Achievement Award. 
As a high school junior in 1963, Brown was recognized for a hand-colored woodcut that he created. "It was one of the very few validations I received as a developing artist," he said, "and it still profoundly affects me today."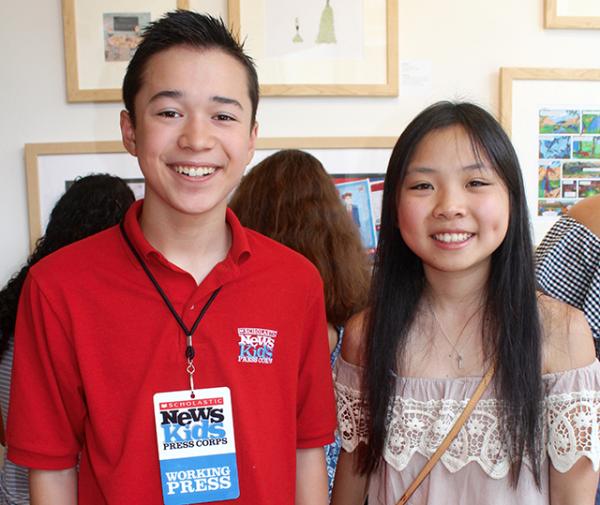 "I LOVE TO WRITE"
A day after the ceremony, a selection of award-winning art was on display at two galleries in New York City. I asked some of the students about their work and what the recognition means to them. Here is what they said:
Ben Lee, 16, Minnesota (National Student Poet for the Midwest)
I love to write about my family and my heritage. My dad is from Seoul, South Korea, and my mom is from the Canadian province of Newfoundland. I love to write about the stories they tell me.
Bridget Li, 15, Texas (Gold Medal, Editorial Cartoon)
My work is about the wage gap between females and males in the workforce. Men—because they're making more—can be kind of oblivious to the fact that women aren't making as much as them. In my cartoon, the man is standing on the money and not seeing the issue.
Kathryn Treacy, 17, Florida (Gold Medal, Photography)
My dogs are a big part of my life. I want to display the human connection between dogs and my family. Through this award, I was able to prove myself. It means a lot for my future.
Editor's Note: Two former Scholastic News Kid Reporters and three current Kid Reporters were among those honored in the 2018 Art & Writing Awards competition. They are: Jeremy Hsiao, Bridget Li, Georgia Limcaoco, Sunaya DasGupta Mueller, and the author of this article, Maxwell Surprenant.
Top photo by Diane Bondareff/AP Images for Alliance for Young Artists & Writers; center photo by Suzanne McCabe; bottom photo courtesy of the author