The 2016 National Book Festival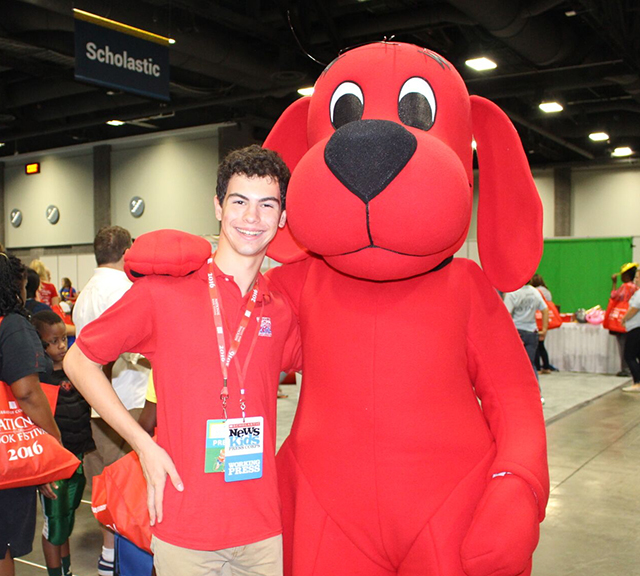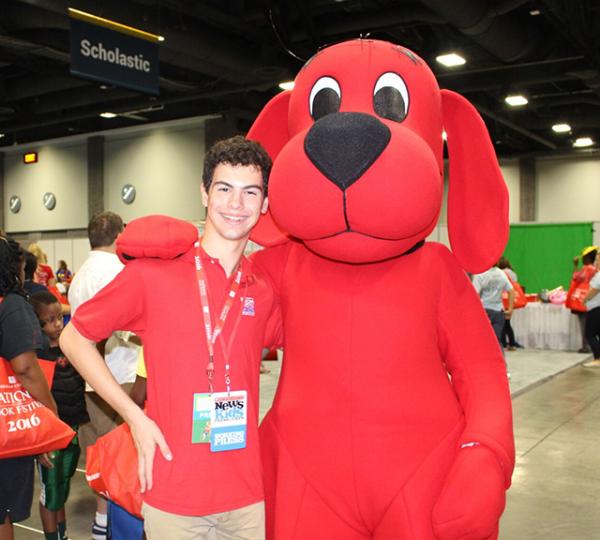 Each year, thousands of bibliophiles come together at the National Book Festival in Washington D.C. I visited the 2016 festival on September 24 and experienced an array of events designed for avid readers. This year, the free festival featured hundreds of authors who spoke about their work and signed books.
Each of the 50 states, the District of Columbia and the U.S. Territories had representatives at booths to tell visitors about their literary heritage. I spoke with Marjorie Hooper, the Idaho Associate State Librarian, about why she wanted to come to the festival. "It's always important to stress reading and literature any time you can," Hooper said.
At the Scholastic pavilion, there was a line of excited readers waiting for a book giveaway. I met up with literary giant Clifford the Big Red Dog. He gave me a hug but wouldn't answer any of my questions. Yanique Hart of Scholastic was more talkative. Hart said that the best part of being at the festival was "the look on the kid's faces when they get the book they've been waiting for."
ENCOURAGING READING
The Library of Congress organizes the festival. This was the first official event for Carla Hayden, who was recently sworn in as our 14th Librarian of Congress. "Books are journeys, and a story is a voyage unto itself, taking us places we otherwise might never go," Hayden told visitors.
At the Library of Congress booth, I asked Chief Humanities and Social Sciences Librarian Jane Sanchez what the Library wanted to achieve at the festival. "We're hoping to pique visitors' interest and keep them engaged in reading," she said.
In the Literacy Corner, Allister Chang, Executive Director of Libraries Without Borders, talked about his organization's efforts to provide education and cultural services to people in need, notably refugees and victims of natural disasters, in 27 countries.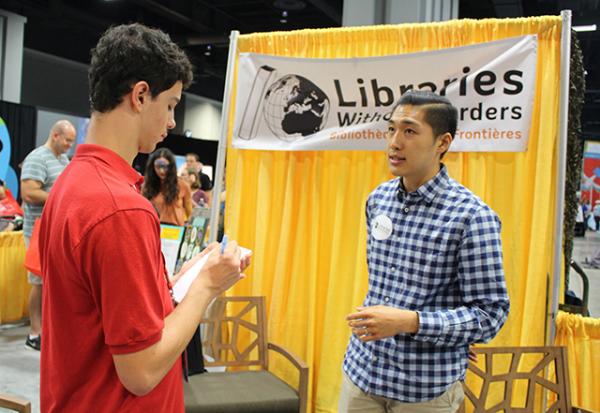 Throughout the day, there were games, storytimes, and giveaways, all designed to keep children and adults interested in reading and literacy. The National Ambassador for Young People's Literature, Gene Luen Yang, summed it up best when I thanked him for promoting reading, books, and graphic novels. "It's my passion," Yang replied.
See clips of Erik's conversations with Scholastic authors.
Photos courtesy of the author