Turtles All the Way Down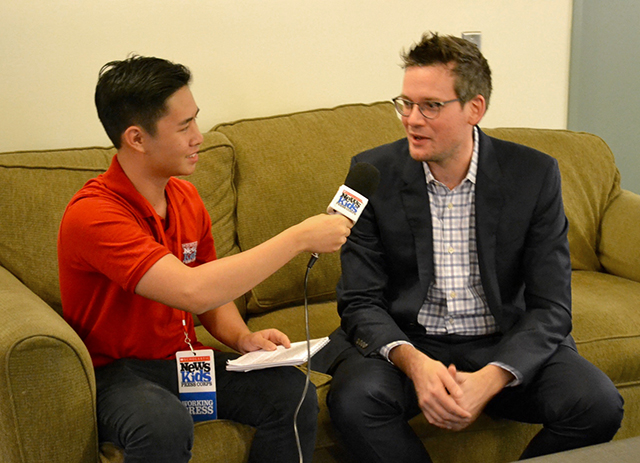 WATCH THE VIDEO
Click below to see clips from Jeremy's interview with author John Green.
In October, award-winning author John Green released his seventh novel, Turtles All the Way Down (Dutton Books for Young Readers). It has been six years since Green published The Fault in Our Stars, a runaway best-seller about the life-affirming relationship between two teenagers who have cancer.
Green's latest novel closely parallels his own life. Since childhood, the author has struggled with a brain disorder known as obsessive-compulsive disorder (OCD). The main character in Turtles All the Way Down, 16-year-old Aza, is also haunted by invasive thoughts that cast a shadow over her life.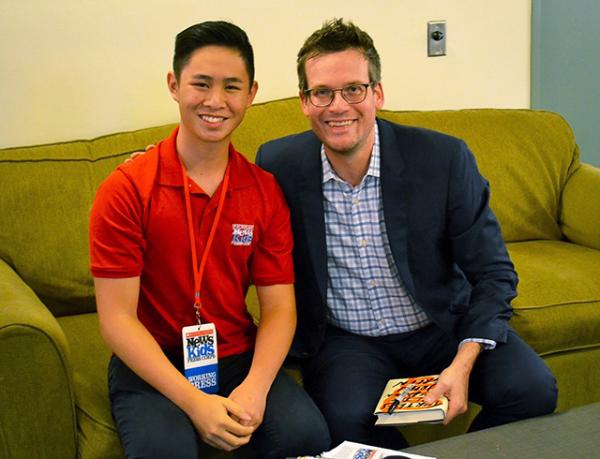 I recently caught up with Green in Los Angeles, California, at the end of his book tour. He said that when he created the character of Aza, "I really wanted people who live with intrusive thoughts and obsessive thought patterns as I do, to feel less alone in that experience."
Green explained that struggling with OCD and anxiety "can be very isolating. I wanted people who may know someone or care about someone who has that experience to have a glimpse of it, and maybe they could understand it from the inside, at least a little bit."
"I HOPE TO PUBLISH MORE"
Writing Turtles All the Way Down took much longer than Green had expected. He said that his work with his brother as a popular vlogger (video blogger) helped sustain him while he struggled with his latest novel.
"I'm really happy to have published another book," Green said, "and I hope to publish more."
That is certainly good news for fans of Green's work.