Trevor Noah Speaks Up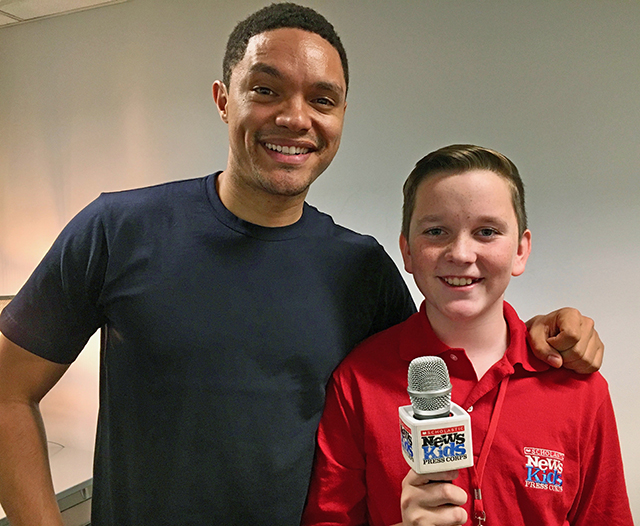 WATCH THE VIDEO
Click below to see clips from Ryan's interview with comedian Trevor Noah.
Comedian Trevor Noah grew up in South Africa. This gives him a unique perspective on American culture and politics.
The host of Comedy Central's Daily Show has been touring the country this year, talking about his life and topics in the news. I caught up with him earlier this month after his performance at the Orpheum Theatre in Minneapolis, Minnesota.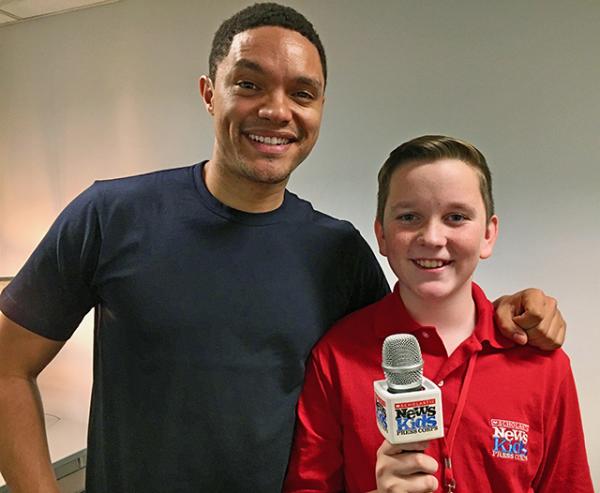 Noah said that he tries to deliver the truth in a way that won't alienate his audience. "What makes comedy fantastic is you can have an honest conversation with people in a friendly space," he said. "They realize that you don't hate them, and you're not trying to fight with them."
On The Daily Show, Noah strives to produce a program that is both funny and informative. He and the show's writers, he said, look for "what will teach you something about the world, what will teach you about politics, and what will teach you about the news of the day."
"BORN A CRIME"
Noah's 2016 memoir, Born a Crime: Stories From a South African Childhood, was an instant New York Times bestseller. Born to a black mother and a white father, Noah grew up during Apartheid, a system of racial segregation in South Africa that lasted until 1991.
"Apartheid made it illegal for black and white people to be friends with one another," Noah said. "For my parents to be a couple, they had to break the law[,] which means that I was born a crime."
Noah wants young people to eliminate racial barriers that were built by previous generations. "Find a person who doesn't look like you," he said. "Have a conversation with them. You're going to learn new things about them, and you'll learn new things about yourself."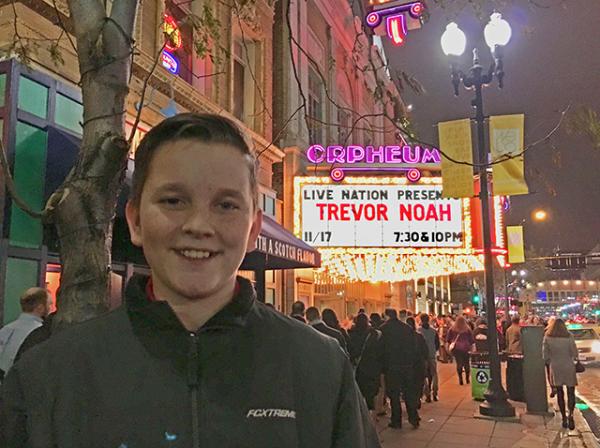 "FACTS EXIST"
As a child, Noah struggled with self-doubt. "I wasn't very confident when I was growing up," he said. "But I feel that's what bravery is: overcoming things, rather than not having obstacles in the first place."
Noah is an outspoken critic of President Donald Trump. He said that Trump's "America First" slogan "unfortunately ignores the idea that it may make America alone."
Noah also believes that Trump's frequent use of the term "fake news" is dangerous. "We cannot allow anyone to make us believe that there is no such thing as a fact," Noah said. "Facts exist. There are things that are true, regardless of what you believe in or don't believe in."
Noah encourages kids to consider going into public service. "Politics is what determines your life," he said. "Whenever you see a road that is paved, whenever you see a hospital that is working . . . whenever you see a school that works, remember, that is politics."