Super Bowl Countdown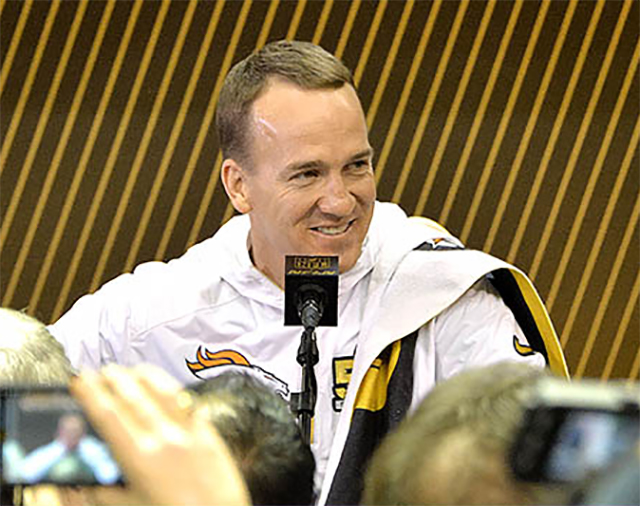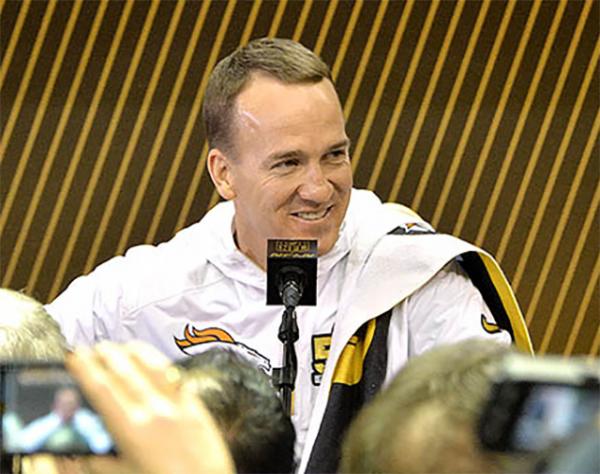 This year's top two NFL teams are poised and ready to pounce! The Denver Broncos and Carolina Panthers are in California's Bay Area prepping for Sunday's Super Bowl 50 matchup.
Scholastic News attended Opening Night at the SAP Center in San Jose on Monday to talk with the players and coaches. Most of the attention centered on the teams' distinguished quarterbacks, Peyton Manning of the Broncos and Cam Newton of the Panthers.
If the Panthers win, quarterback Cam Newton would be the first quarterback to achieve the "trifecta"—a national championship in college, the Heisman Trophy, and a Super Bowl ring.
Known for his big and frequent smiles, Newton answered the media's questions with ease. When asked how he is managing the stress of the Super Bowl, he jokingly replied, "Eating a lot of cereal and drinking a lot of Kool-Aid."
"GREAT PLAYERS"
There is a 13-year age difference between Newton, who is 26, and Manning, who is 39—the largest between starting quarterbacks in Super Bowl history. But Broncos head coach Gary Kubiak said that he does not see age as a factor in the quarterbacks' performance abilities.
"They both have a job to do, and they are both great players," Kubiak said. "I'm glad we have ours, and I'm sure they're glad they have theirs."
Manning, who is one of the best quarterbacks in history, is returning to the Super Bowl for the fourth time and seeking his second win. When asked if he would retire after this season, he said, "I've really just tried to focus on one week at a time and not think too far ahead, and that has helped me out a lot."
Four of the last five Super Bowl games have been decided on the final play. When asked if he thought that would be the case this year, Panthers head coach Ron Rivera said, "I'd like it to be a little easier. But it's probably going to . . . because that's just the way the game is played."
Kickoff is scheduled for Sunday at 6:30 p.m. EST at Levi's Stadium in Santa Clara.
Photo by Kirby Lee-USA Today Sports/Reuters