A State Fair Showcases New Foods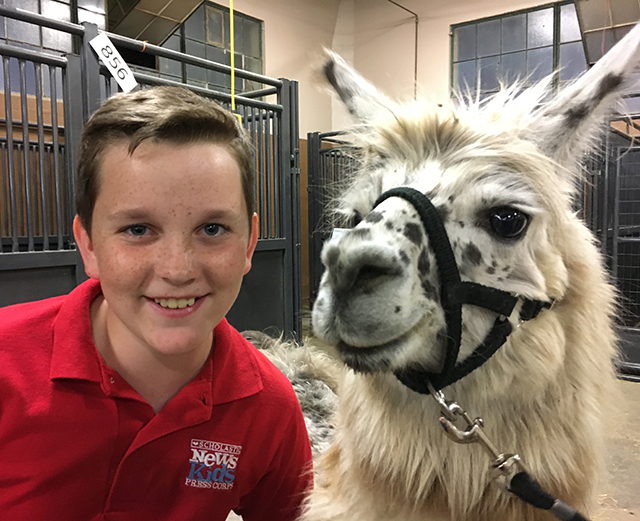 WATCH THE VIDEO
Click below to learn more about Ryan's visit to the Minnesota State Fair.
If you've ever wondered what types of food taste delicious deep-fried, the Minnesota State Fair is a good place to conduct your research. You can try everything from deep-fried Oreos to deep-fried pickles.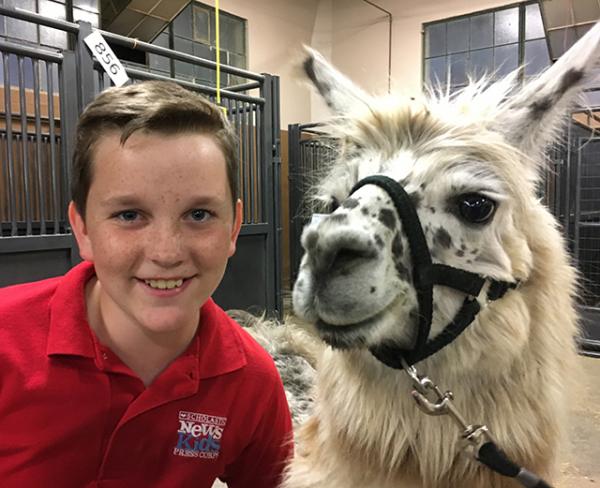 The fair, which was first held in 1859, is a 12-day extravaganza of food, fun, rides, prizes, exhibits, and entertainment. People line up when the gates open at 6 a.m., filling the 320-acre fairgrounds until the gates are locked up again at midnight.
Minnesota has bragging rights as the second-largest state fair in the United States, with Texas nabbing the top spot. But the Texas State Fair runs twice as long, so you're not exactly comparing candy apples to candy apples.
This year, the Minnesota State Fair drew its largest crowds on record. Between August 24 and September 4, a whopping 1,997,320 people visited the event.
"A SENSE OF COMMUNITY"
"The State Fair builds a sense of community," says marketing and communications supervisor Danielle Dullinger. "We all leave our worries at the gate and join together for 12 days to celebrate the best of Minnesota."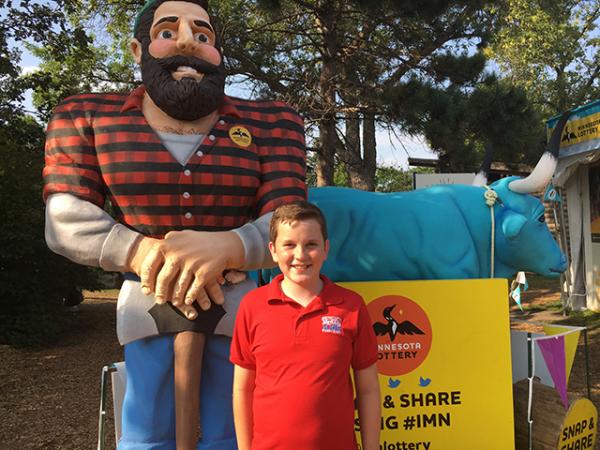 There are 450 unique food offerings at the fair, including spiral potato chips and deep-fried twinkies. This year, vendors debuted 56 new dishes. As visitors will tell you, simple foods become extraordinary when they're prepared with fair flair.
"Offering fresh, new things at the fair is something that is very important to those of us who plan the fair each year," Dullinger says. "Tradition is always at the forefront of our mind. But to keep fair guests coming back year after year, we always try to have new offerings. It's the only way we can continue to grow."
Food vendor Katrine McDonagh noted that "people are always interested in some crazy concoction." That's why she invented the Bacon Fluffernutter. It's a grilled cinnamon bun sandwich with bacon, peanut butter, and marshmallow cream inside.
How did her new offering fare at the fair? "Everybody is absolutely loving it," McDonagh said.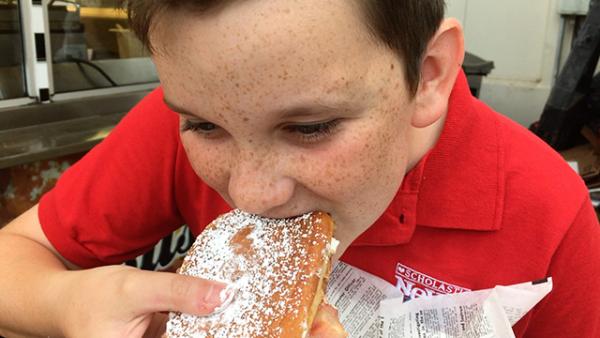 SOMETHING FOR EVERYONE
This year, a new ride was added to the fair. Called the Great Big Wheel, it is the tallest traveling Ferris wheel in North America. The ride stands at 15 stories high and is adorned with more than 500,000 colored LED lights.
The Minnesota State Fair always closes out the summer season, with most local kids heading back to school right after the fair concludes.
Although the event is billed as the "Great Minnesota Get-Together," visitors from around the world are invited to be part of the fun. "Whether you're 2 or 102," Dullinger said, "there's something for you at the fair."
Next year, the event will run from August 23 through September 3.