The Starkey Hearing Foundation Holds Its Annual Gala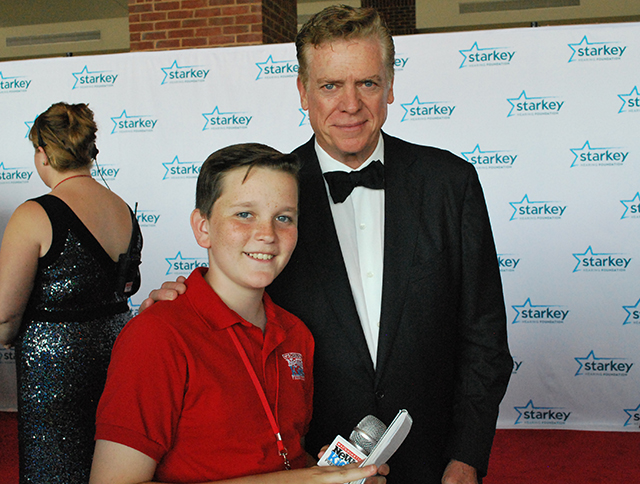 WATCH THE VIDEO
Click below to see Ryan's report from this year's Starkey gala.
Starkey Hearing Technologies is in the business of enhancing and protecting our ability to hear. The company, which is based in Eden Prairie, Minnesota, designs, manufactures, and distributes hearing aids to people of all ages.
Bill Austin, who is chief executive officer of the company, wants to share his success with others. In 1984, Austin, and his wife, Tani, formed the Starkey Hearing Foundation. The couple has promised to give more than one million hearing aides to people who cannot otherwise afford them.
The foundation's charitable efforts have caught the attention of many celebrities. The organization's annual gala, "So the World May Hear," is one of the top fundraisers in the United States.
This year's gala was held on July 16 in St. Paul, Minnesota. More than 1,500 people attended. Comedian Sinbad emceed the event, which raised more than $7 million to support the foundation's efforts.
"When you see the videos of what Starkey does, it's pretty hard to hide the tears," said actor Kevin Sorbo. "The way they give back to the world is what everybody should be doing."

"TURN IT DOWN!"
Several celebrities at the gala shared impassioned pleas to young people to protect their hearing. "When you play music really loud through your earbuds . . . it's going to hurt you down the line," said actor Chris McDonald. "So turn it down. Turn it down!"
Daymond John, a businessman and television personality who appears on Shark Tank, also warned about the potential dangers of listening to loud music.
"When I was younger," John said, "I played the headphones as loud as I could and stood too close to all the speakers." He gestured to his hearing aid and added, "As a result, I suffer from hearing loss. You can't take your hearing for granted."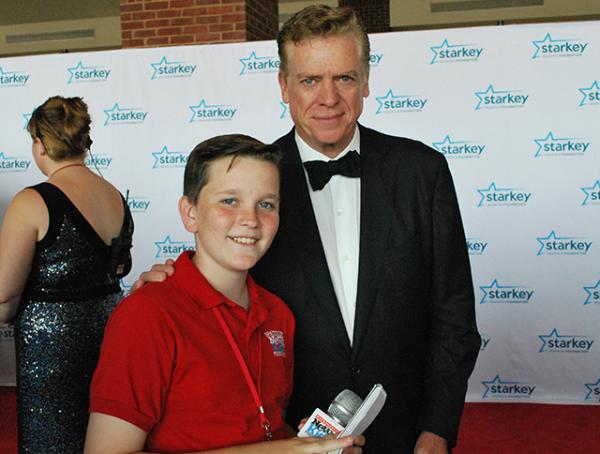 "LISTEN CAREFULLY"
Starkey Hearing Technologies is also leading an initiative called "Listen Carefully" to raise awareness about hearing loss. Recommendations include wearing ear plugs at sporting events and concerts and while hunting.
"One in six teenagers and kids right now is losing their hearing," said Brandon Sawalich, president of Starkey Hearing Technologies. "You've got to protect that hearing and make sure you have adequate and safe sound levels."
A Listen Carefully app allows kids to check noise levels to assess the risk of damage. "Once you lose that hearing," Sawalich said, "you can't get it back."