Sibling Rivalry on Ice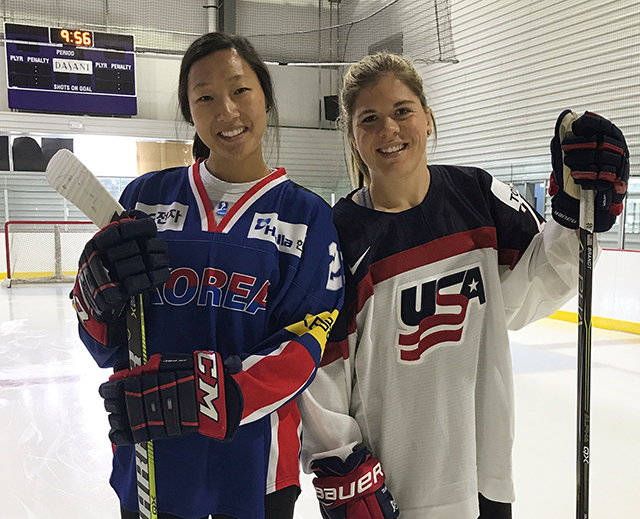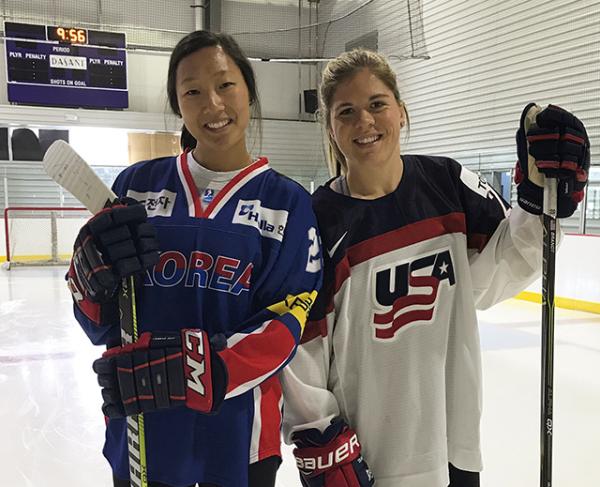 When you play the same sport as your sibling, there's bound to be a little healthy competition. Now imagine playing against your sibling at the Olympics!
Two sisters from Vadnais Heights, Minnesota, experienced this unique situation at the 2018 Winter Olympic Games in PyeongChang, South Korea. Hannah Brandt, 24, represented the United States women's hockey team, while her 25-year-old sister, Marissa, played for the Korean team.
SISTERS AND TEAMMATES

Marissa was born in South Korea. When she was four months old, Greg and Robin Brandt of the U.S. adopted her. 
Marissa and the Brandts' biological daughter, Hannah, both enjoyed ice skating when they were growing up. Initially, Marissa was drawn to figure skating. "I loved it because it was such a graceful sport and something very fun to do," she told me via email.
At age 8, Marissa started playing ice hockey so that she could be with Hannah. "I decided to play hockey purely because my sister played," Marissa said.
Hannah loved having her sister play ice hockey with her. "We got to spend more time together and were able to share similar life experiences," Hannah said by email.
When Marissa and Hannah graduated from high school, they both continued to play hockey, but for different universities. Ironically, they both wore the same number on their jerseys: Number 22.
Hannah was a star forward for the University of Minnesota, helping her team win three national titles and becoming an all-time leading scorer at the university.
RETURN TO KOREA

Marissa played for Gustavus Adolphus in St. Peter, Minnesota, where she helped guide her team to three Minnesota Intercollegiate Athletic Conference Championships.
Hannah then qualified for the Olympics, along with several of her University of Minnesota teammates.
Marissa considered quitting hockey. But she got a surprise call offering her a chance to try out for the Korean ice hockey team.
"Two weeks later, I found myself on a plane to Korea," Marissa recalled. "It was a little terrifying because I didn't speak the language, I didn't know anybody, and this was the first time I had been back to Korea since I'd been adopted."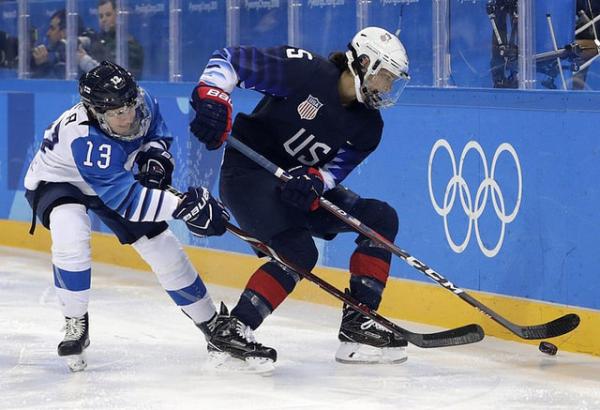 OLYMPIC DRAMA

When the Olympic Games began on February 9, the sisters were filled with excitement. "The most meaningful moment for me was walking in the Opening Ceremony," Hannah said. "That was the moment I realized that I was actually at the Olympics."
Marissa decided to play under her birth name, Park Yoon-jung. An additional spotlight fell on the South Korean team weeks before the Games, when it was announced that North and South Korea would field a unified women's hockey team. They ended up finishing in eighth place.
Hannah played in five games in PyeongChang and recorded a goal and an assist, helping the U.S. team win gold for the first time since 1998. They defeated the Canadian team in the finals.
Since then, Hannah and her teammates have been on several TV shows and hosted fan events as part of their victory tour across the U.S. "Our team has been all over the country sharing our story," Hannah said. "It has been a lot of fun."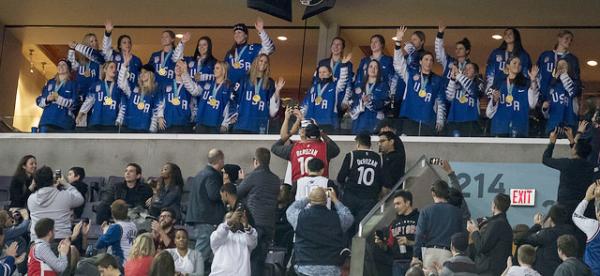 "BE PROUD OF WHO YOU ARE"
The Brandt sisters say that the countless hours they spent on the rink have paid off. "If you work hard enough and want something bad enough, anything is possible," Hannah said.
Marissa agrees. "Being disciplined will get you to that next level," she said.
Marissa also has advice for kids who have been adopted into multi-cultural families. "Embrace your heritage and where you come from," she said. "Growing up, I was so shy to be Korean and wanted to almost hide that part of myself. At 25, I've finally accepted that side of myself, and I wish it hadn't taken that long."
After an Olympic experience that she and her sister will never forget, Marissa has learned to "be proud of who you are and where you came from."
Top photo by Andrea Mazzarelli; middle photo by the BipHoo Company; bottom photo by Keith Allison