On the Set of Little Big Shots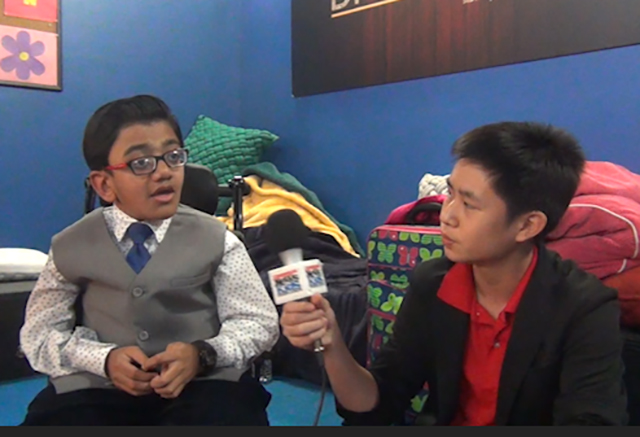 WATCH THE VIDEO
Click below to see Jeremy's interviews with some of the show's young stars.
Season Two of Little Big Shots, a talent show for kids hosted by Steve Harvey, premieres on March 5 on NBC.
Last season, young people displayed talents in animal hypnotism, karate, singing, and dancing. Harvey was even nominated for an Emmy Award in the category of Outstanding Host for a Reality or Reality-Competition Program.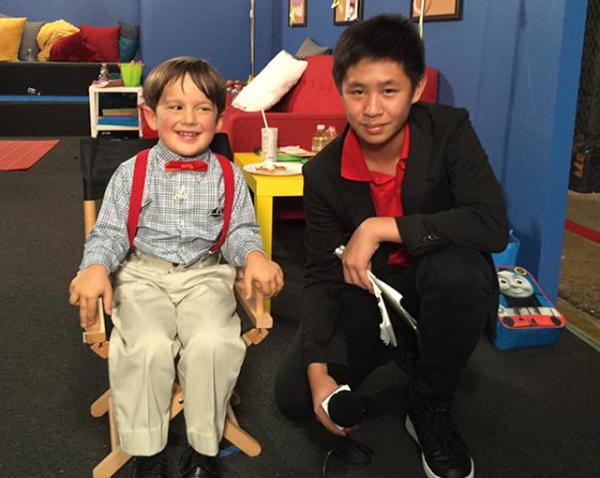 During the taping of Season Two last summer, I visited the set at Universal Studios Hollywood in Universal City, California. Prodigies ranging in age from 4 to 13 performed their acts to the delight of a studio audience.
Skylynn Grayer, a 9-year-old gospel singer from Chicago, Illinois, was the first to take the stage. She sang her favorite song, Jesus Will, by gospel singer Anita Wilson.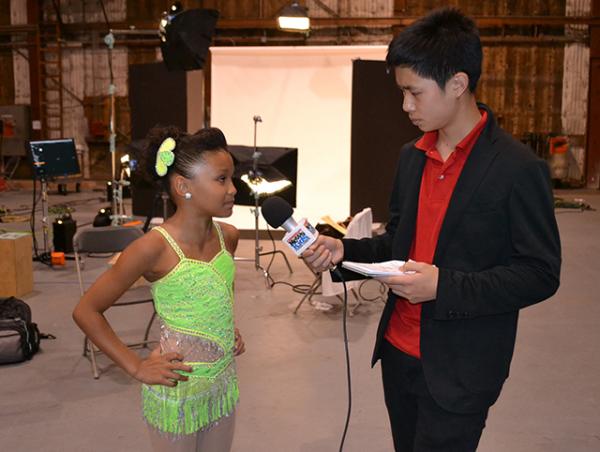 "It's so great meeting Steve Harvey and just coming to Little Big Shots and showing people what I can do," Skylynn said.
Jaiden Harvey, an 8-year-old baton twirler from Daytona Beach, Florida, said that she has been twirling since the age of 3. She practices every day.
In 2016, Jaiden was crowned the Wee Majorette Princess of America in the 7- to 8-year-old category. "When I grow up," she said, "I want to be famous."
GOING VIRAL
The youngest of the performers, Jackson Drew, 4, displayed his impressive knowledge of the works of William Shakespeare. Jackson has memorized passages from several of Shakespeare's plays, including Macbeth, Julius Caesar, and Romeo and Juliet.
Xiongfei He, a 9-year-old Latin dancer from Luoyang City, China, has already gone viral on YouTube. He started dancing at age 7 to lose weight, he said through an interpreter.
"I want to become a world champion and buy some new clothes for my mom because she works very hard for me," the young dancer said.
Sparsh Shah, a 13-year-old rapper, also has gone viral. Born with Osteogenesis Imperfecta, a disease that causes the bones to be brittle and break easily, Sparsh is a singing sensation. His cover of "Not Afraid" by rapper Eminem, his idol, has been viewed more than 27 million times around the world.
"In 10 years, I see myself as a singer, songwriter, and rapper," Sparsh said, "doing tours and concerts."
Sparsh, whose stage name is PURHYTHM, has overcome many obstacles due to his disease. Still, he was brimming with confidence when I met him. He had this advice for aspiring performers: "Follow your passions, and pursue your dreams—nobody can stop you."