Scholastic CEO Is Honored
WATCH THE VIDEO
Click below to see clips from Amelia's interview with Scholastic CEO Dick Robinson.
On November 15, poets, novelists, and media executives gathered in Lower Manhattan for the 2017 National Book Awards Ceremony. Scholastic CEO Dick Robinson was among the evening's honorees. He received the 2017 Literarian Award for Outstanding Service to the Literary Community.
"When I asked them what a literarian was, nobody could really tell me," Robinson said, smiling. "It turns out, it's for somebody who makes a lot of books available to a lot of people. In our case, of course, it's especially young people."
FROM HARRY POTTER TO CAPTAIN UNDERPANTS
Scholastic is the world's largest distributor and publisher of children's books and is known for such popular book series as Harry Potter by J.K. Rowling, The Hunger Games by Suzanne Collins, and Captain Underpants by Dav Pilkey.
Robinson has been CEO (chief executive officer) of the company since 1975. It was founded by his father, Maurice R. Robinson, in 1920.
"Under Dick Robinson's leadership, Scholastic has brought books into the lives of literally millions of young people in the United States and around the world," said David Steinberger, chairman of the board of directors of the National Book Foundation. "Nobody has done more to encourage reading."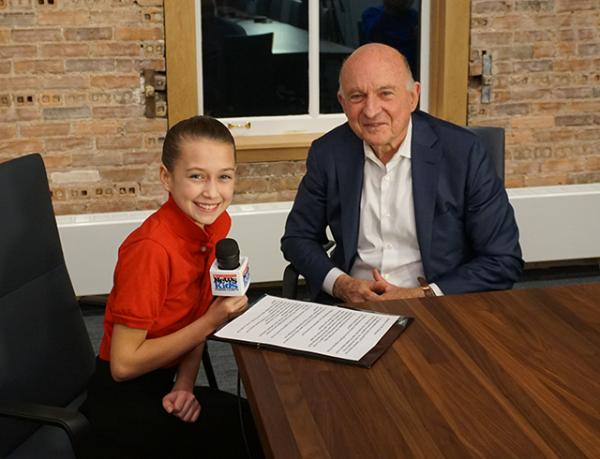 "HAPPY ENDING"
The awards ceremony in Lower Manhattan was full of suspense—just like a great book. In the fiction category, Jesmyn Ward won for Sing, Unburied, Sing (Scribner/Simon & Schuster). Robin Benway took home the Young People's Literature prize for her novel, Far From the Tree (Harper Teen).
Other winners included journalist Masha Geesen for The Future Is History: How Totalitarianism Reclaimed Russia (Riverhead Books), and Frank Bidart for his poetry collection, Half-light: Collected Poems 1965-2016 (Farrar, Straus and Giroux).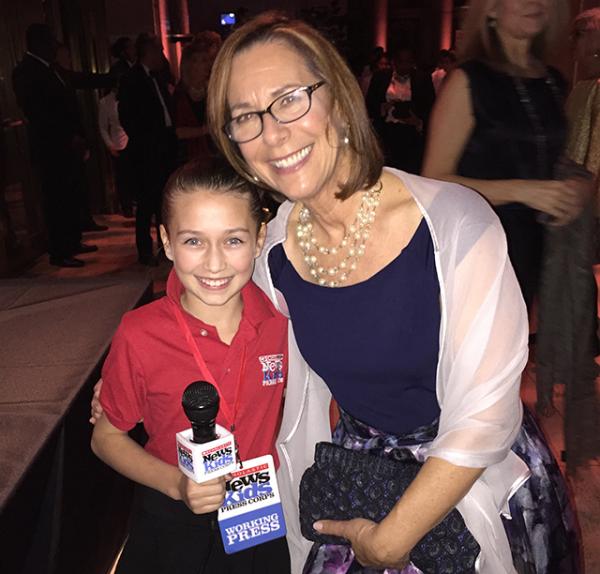 Author Annie Proulx won the Medal for Distinguished Contribution to American Letters. "We don't live in the best of all possible worlds," Proulx said in her acceptance speech. "But the happy ending still beckons, and it is in the hope of grasping it that we go on."
For Robinson, a happy ending would mean more books in the hands of more children, making "reading available for all."