Remembering Martin Luther King Jr.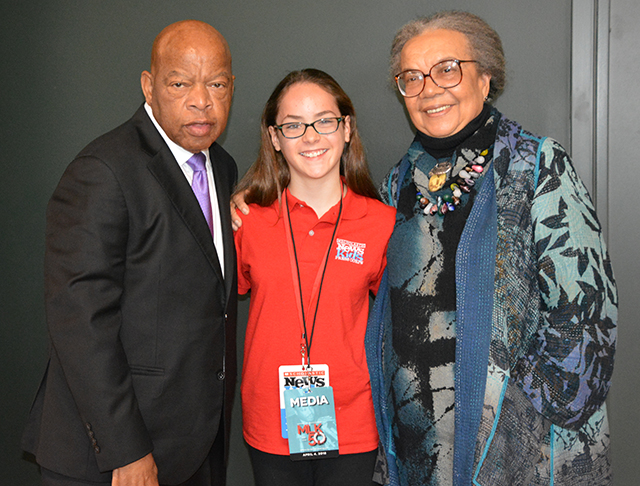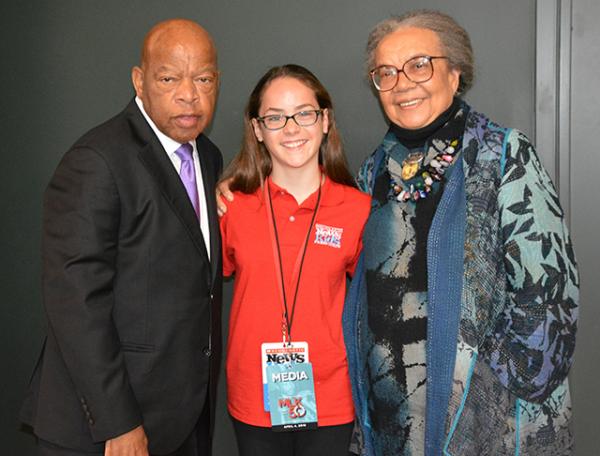 On April 4, leaders of the civil rights movement, modern-day activists, and visitors from around the world gathered in Memphis, Tennessee, to honor the life and legacy of Martin Luther King Jr.
King was assassinated in the city 50 years ago, on the evening of April 4, 1968. He had traveled to Memphis to lead a march organized by black sanitation workers. The workers were protesting unfair wages, dangerous working conditions, and degrading treatment.
On the night before King's death, he delivered a stirring speech to a packed audience at Mason Temple in Memphis.
"I've been to the mountaintop," King said in a booming voice. "And I've looked over, and I've seen the promised land. I may not get there with you. But I want you to know tonight that we, as a people, will get to the promised land."
The next evening, King was gunned down on the balcony of the Lorraine Motel, where he had been staying. The motel has since become part of the National Civil Rights Museum.
King's campaign for equality was not popular with everyone. Still, in the days after his death, riots erupted in black communites across the country. Marches, protests, and church services took place. People of every color were shocked, saddened, and enraged.
UNFAIR TREATMENT CONTINUES
Many of the problems that King sought to address—including unfair treatment of African Americans in housing, education, and employment—persist today. The Memphis commemoration adopted the name of King's final book as its theme: Where Do We Go From Here?

"We must acknowledge that the economic system and political structures that perpetuated poverty [50 years ago] are still in force now," Wendi C. Thomas wrote recently in The New York Times, "and that the people who keep workers poor still too often get a pass."
Thomas is editor and publisher of "MLK50: Justice Through Journalism," a news project named after King that focuses on racial inequality.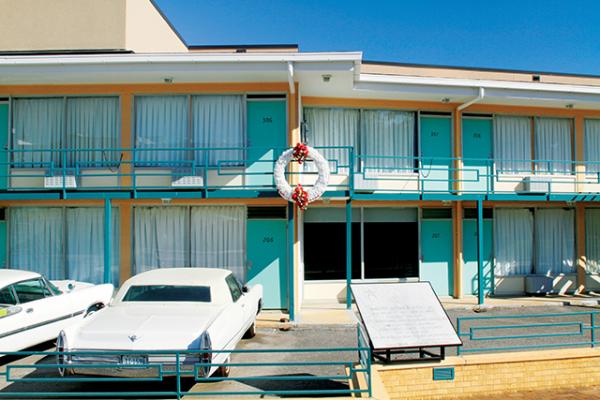 KING'S LEGACY

When King died, he left behind a wife and four young children. The family was then living in Atlanta, Georgia, where they helped found the King Center. The organization is devoted to the civil rights leader's belief in social change through nonviolence. King's widow, Coretta Scott King, who also was a civil rights leader, died in 2006.
Two of King's surviving children, Bernice King and Martin Luther King III, traveled to Memphis this week to recall their father's heroism and to reflect upon the challenges ahead. Americans, they acknowledged, have not yet reached "the promised land" that their father imagined.
"We have not, in 50 years, dealt with, as Daddy challenged us to deal with, the last vestiges of racism," Bernice King said.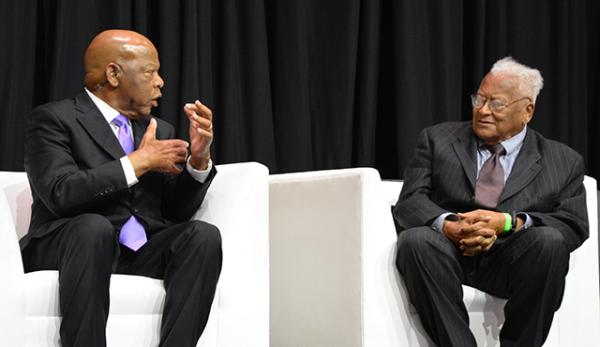 "DO SOMETHING"

On the anniversary, visitors heard civil rights leaders, musicians, and poets pay tribute to King in front of the Lorraine Motel. At 6:01 p.m. the same time that a fatal bullet struck King in 1968, his children led a tolling of bells that was echoed across the nation. Bells rang 39 times, one for each year of King's life.
Visiting dignitaries in Memphis included U.S. Representative John Lewis of Georgia, James Lawson, Marian Wright Edelman, and Jesse Jackson. At a panel discussion, they said that to truly honor King's legacy, we must all play a role in getting to "the promised land."
"If you see a problem," Edelman said, "don't ask why somebody doesn't do something. Ask, 'What can I do to solve the problem?'" Edelman, who is president and founder of the Children's Defense Fund, provided legal representation to nonviolent protesters during the civil rights movement. She also helped organize King's Poor People's March in 1968, which he did not live to see.
Lewis, who was nearly beaten to death by law-enforcement officials at a 1965 protest, had this advice: "When you see something that is not right, not fair, not just, then you have to do something."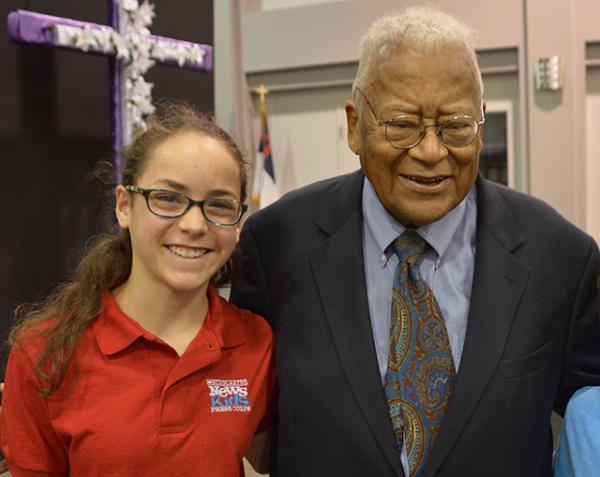 Photo of the Lorraine Motel courtesy of the National Civil Rights Museum; other photos courtesy of the author