A "Paw-tastic" Cafe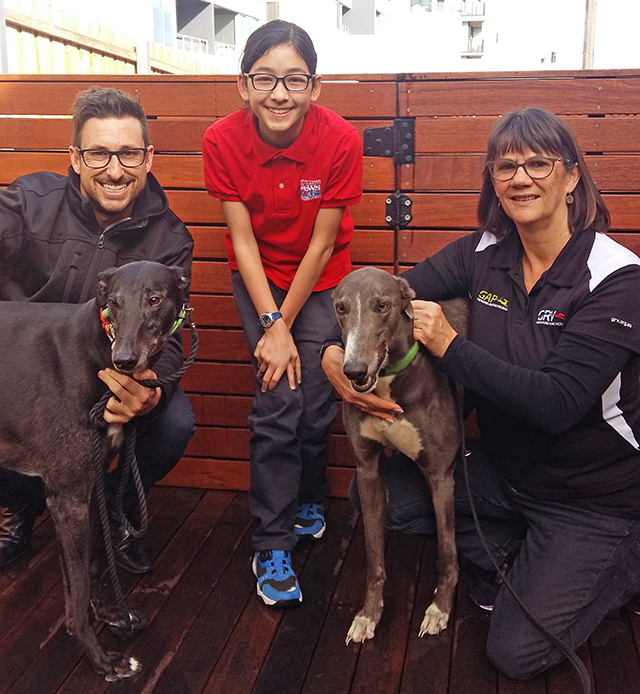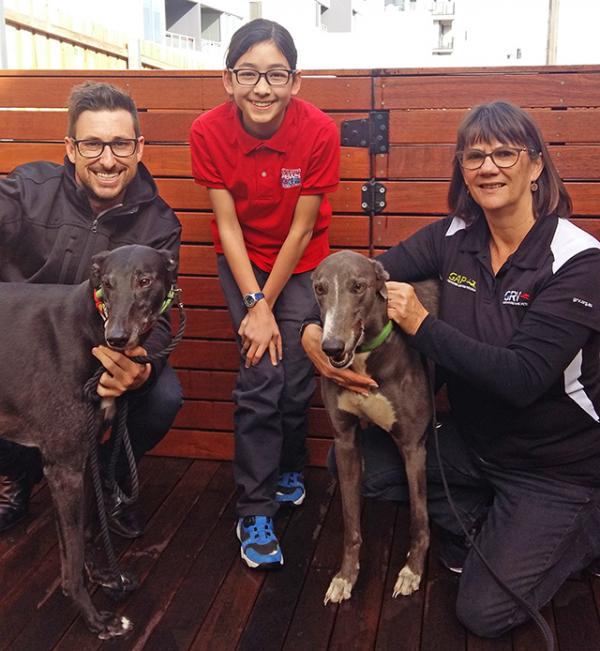 The GAP Cafe in Melbourne, Australia, is not your average cafe. Yes, it offers coffee and hot chocolate. But this cafe also serves up "puppy-chinos" and treats for your dog. The Greyhound Adoption Program, or GAP, is all about finding "forever homes" for greyhounds that are retired from racing.
GAP welcomes dogs of any breed. They can relax inside with a doggy donut or take a stroll in the outdoor area. The cafe, which opened in March, is the first of its kind in Australia. Already, it has had a positive effect on greyhound adoption.
During a recent visit, I spoke with Sean Stanton, the rehoming manager for Greyhound Racing Victoria, an organization that helps animals find a home after they retire from racing. Stanton explained that the inner-city cafe "aims to expose the greyhound breed to the wider community and show how greyhounds can make a lovely pet."
With their quiet and well-mannered nature, greyhounds are gaining in popularity among pet lovers. Since the dogs are easy to care for and make great companions, they can fit into the lifestyle of many city families.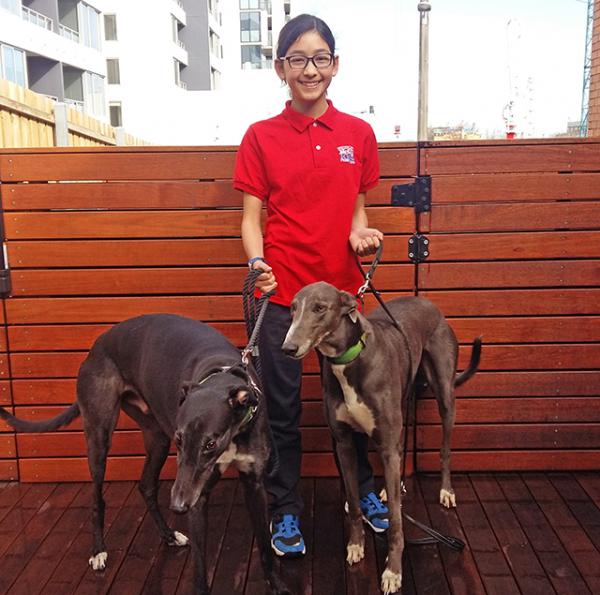 FINDING DOGS THEIR "FOREVER HOME"
Each morning at the cafe, greyhounds can be found snoozing under a table or relaxing on the deck outside, eager for a pat and a cuddle. Customers are able to browse on iPads located in and around the cafe to see the latest greyhounds up for adoption. Staff members and volunteers help answer questions and show customers how to start the process of adopting a new best friend.
"The biggest misconception about greyhounds is that they are an active, energetic dog," said Larissa Darragh, adoptions manager at GAP. "Actually, they're the opposite. They're sprinters, so they get tired quickly." It's normal for a greyhound to sleep up to 18 hours a day.
Darragh hopes that more people consider adopting a gentle, fun-loving greyhound. "Seeing how happy they are in their new homes," she said, "with happy new owners, that's really rewarding."
Photos courtesy of the author