The Nickelodeon Kids' Choice Awards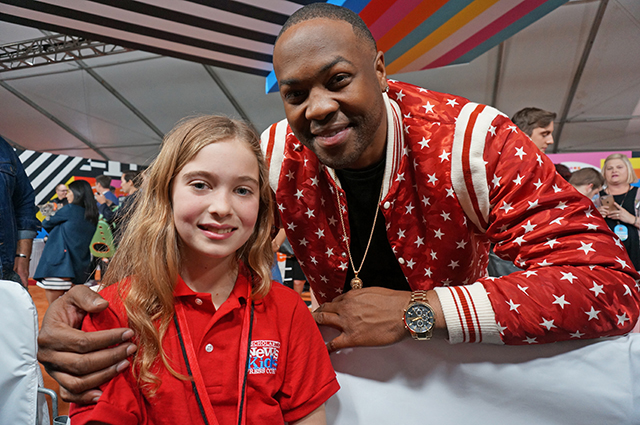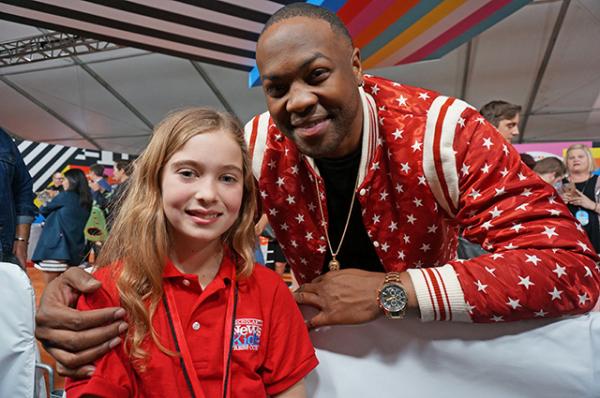 The 2018 Nickelodeon Kids' Choice Awards featured dozens of musicians, film actors, and TV stars. The ceremony took place on March 24 at the Forum in Los Angeles, California. Like the Oscars, the annual awards are given to favorite movie stars and musical artists. Unlike the Academy Awards, kids vote for the winners.
Before the show, I spoke with guest stars on the orange carpet, including Darci Lynne Farmer, who won America's Got Talent in 2017; Ser'Darius Blain, who portrays Anthony "Fridge" Johnson in Jumanji: Welcome to the Jungle; and "JoJo" Siwa, a Nickelodeon star and YouTube sensation.
I asked Siwa which award she wanted to win the most. "I would hope that it would be for the biggest hair bow," she said, smiling. She ended up taking home the award for Favorite Musical YouTube creator.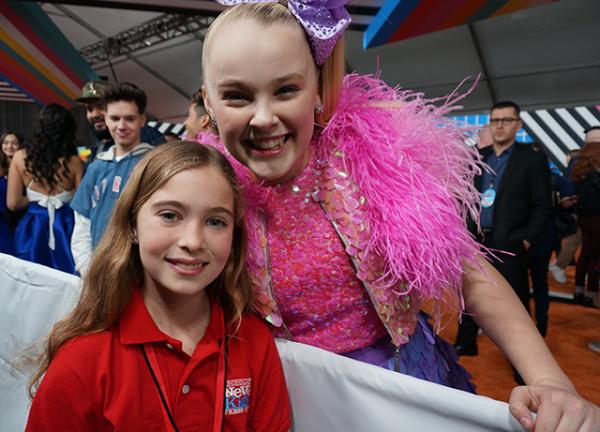 WINNING PERFORMANCES
Hosted by WWE wrestler John Cena, the ceremony included musical performances by Siwa and Pharrell Williams. With help from members of his band, N.E.R.D, and a group of young dancers, Williams wowed the crowd with a performance of "Lemon," one of the band's most popular songs. 
Other winners included Dwayne Johnson, who stars as Dr. Xander "Smolder" Bravestone in Jumanji. He took home the Favorite Movie Actor award, while Jumanji won for Favorite Movie.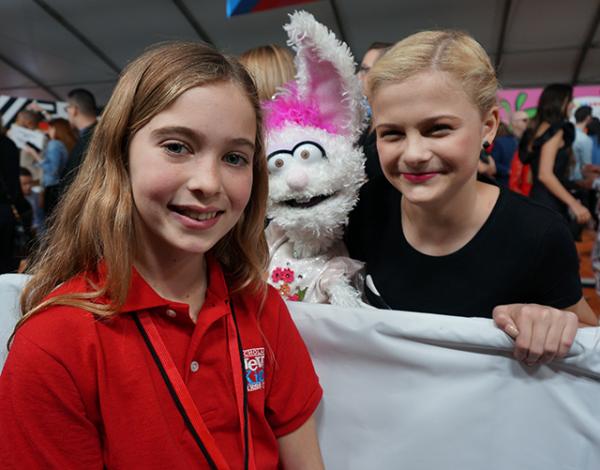 Musical star Zendaya, who made her film debut in 2016 in Spider-Man: Homecoming, and co-starred in The Greatest Showman, won the Favorite Movie Actress award.
Cena ended the blockbuster show with a shoutout to all of the kids and TV viewers across the country who had made the awards ceremony possible.
Photos courtesy of the author