The Nickelodeon Kids' Choice Awards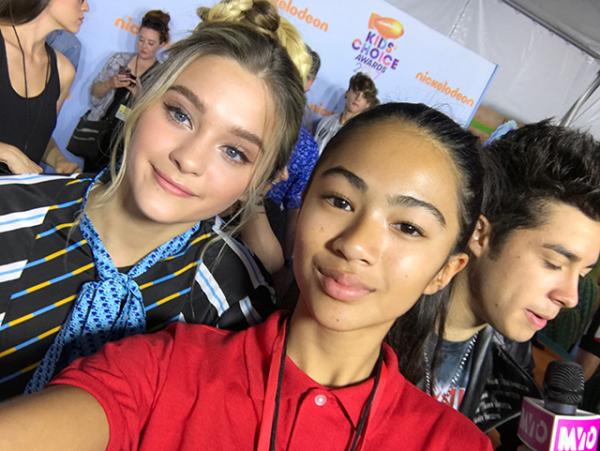 Competition for an orange blimp figurine was intense at this year's Nickelodeon Kids' Choice Awards. Zendaya and Lizzy Greene were among those vying for Favorite Female TV Star. Chris Hemsworth was up against Ben Affleck and others for Favorite Movie Actor. (Zendaya won for her role on K.C. Undercover, and Hemsworth came out on top for his role in a remake of Ghostbusters.)
But it was all smiles on the orange carpet. The awards ceremony, which was hosted by wrestler and actor John Cena, took place at the Galen Center in Los Angeles on March 11. Walking the orange carpet, Demi Lovato, Gwen Stefani, Ellen Degeneres, and other celebrities risked getting slimed with cold, yucky green goo.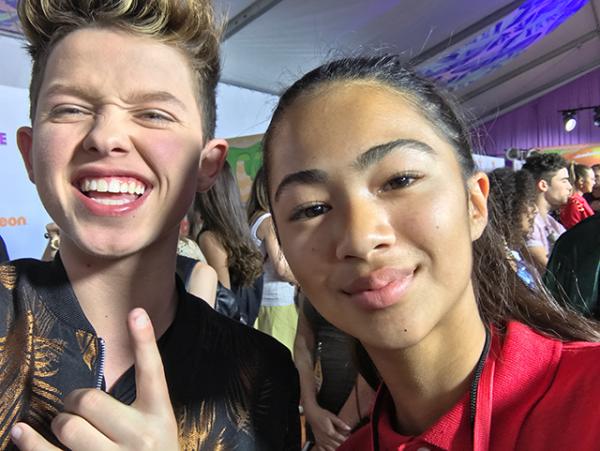 "STAY POSITIVE"
Musician Jacob Sartorius was the first to speak with this reporter. At age 14, Jacob is already an Internet sensation, with 7.8 million Instagram followers. When asked which part of the ceremony he was most excited about, Jacob said, "Just to be here with all these amazing people." He also gave some advice for aspiring singers: "Stay positive."
Thirteen-year old Lizzy Greene of Nicky, Ricky, Dicky & Dawn also stopped by to say hello. When asked who should be the target of the famous slime machine, Lizzy said, "I wanna see John Cena get slimed!" But Lizzy didn't rule out the possibility that she, herself, might be dripping in bright-green gunk by the end of the night. She had brought along a change of clothes just in case.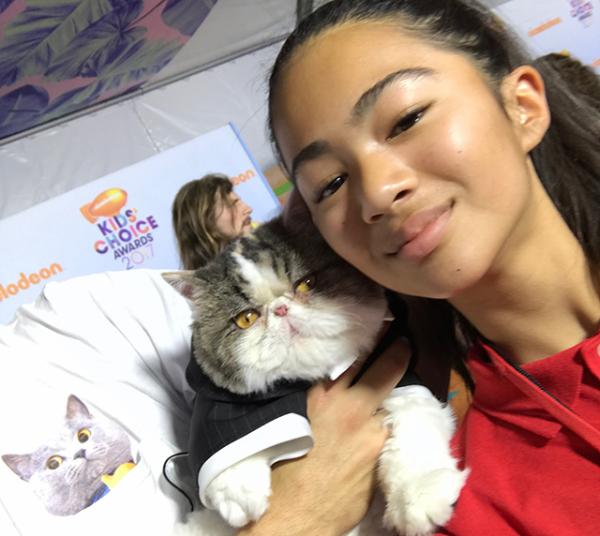 Perhaps the best part of the evening was a visit from Phil the Cat from the Youtube series Aaron's Animals. Phil looked handsome, dressed in a miniature black tux. But he wasn't smiling. Maybe it was because everyone kept asking him if he was Grumpy Cat.
The stars brought their excitement, talents, and no small amount of adrenaline to the orange carpet. They would need the adrenaline to keep from getting slimed.
Photos courtesy of the author