Meet Young Sheldon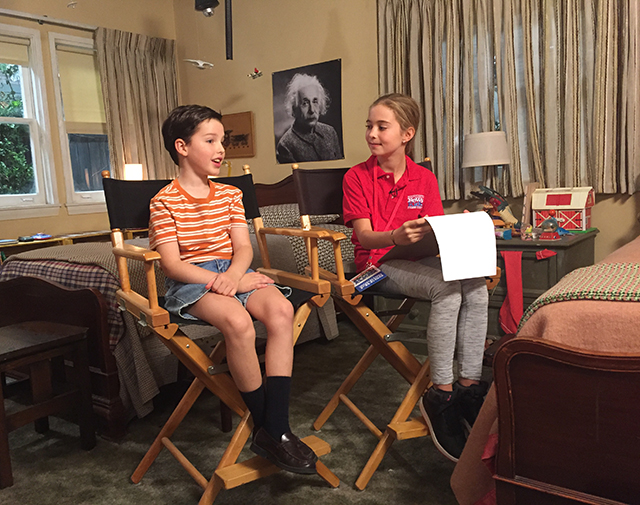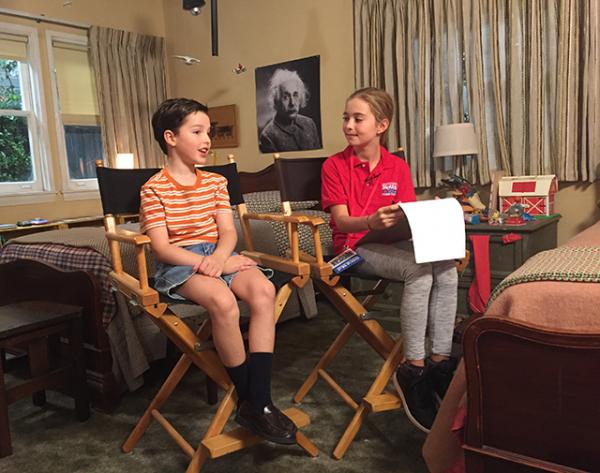 Sheldon Cooper is no ordinary kid. He is a genius who enjoys wearing bow ties to school. When we meet him as a 9-year-old in Young Sheldon, a new TV show on CBS, he has already skipped four grades and is about to start high school.  
The series is inspired by The Big Bang Theory, a show about a socially-awkward physicist named Sheldon Cooper. Young Sheldon traces the scientist's childhood back to 1989, when he is growing up in East Texas and having a hard time fitting in.  
"The show is basically about a kid who is so smart, but no one understands him," said Iain Armitage, the 9-year-old actor who plays Sheldon.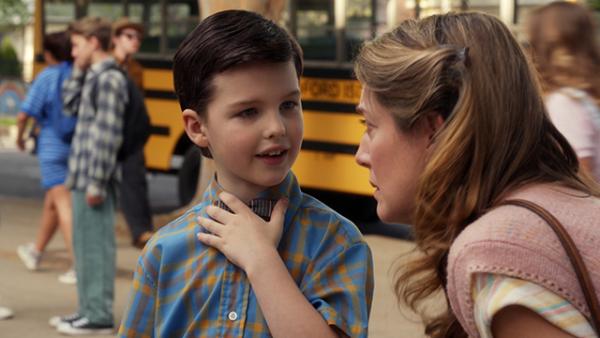 LIFE ON AND OFF THE SET
I recently talked with Iain and co-star Raegan Revord, also 9, on the set of Young Sheldon in Los Angeles. The two usually spend about five hours each workday on the set, shooting their scenes. "My favorite part is just having a second family," said Raegan, who plays Sheldon's twin sister, Missy.  
Iain, who started acting a few years ago, was thrilled when he landed the role of Sheldon. "I was really lucky," he said.  
To learn more about his brainy character, Iain talked with Jim Parsons, who plays the adult Sheldon in The Big Bang Theory. Parsons came up with the idea for the new show.   
When Iain and Raegan are not shooting their scenes, they can be found studying off set with a tutor. Raegan enjoys reading and writing; Iain loves science and history.  
Iain describes himself as "a total fashion geek." He often wears bow ties, just like his character. In his spare time, he performs magic tracks for his family and attends Broadway shows. He even writes his own reviews of shows he's seen!   
To learn more about Young Sheldon, which premieres on September 25, visit the set with Alula.