A Master of Illusion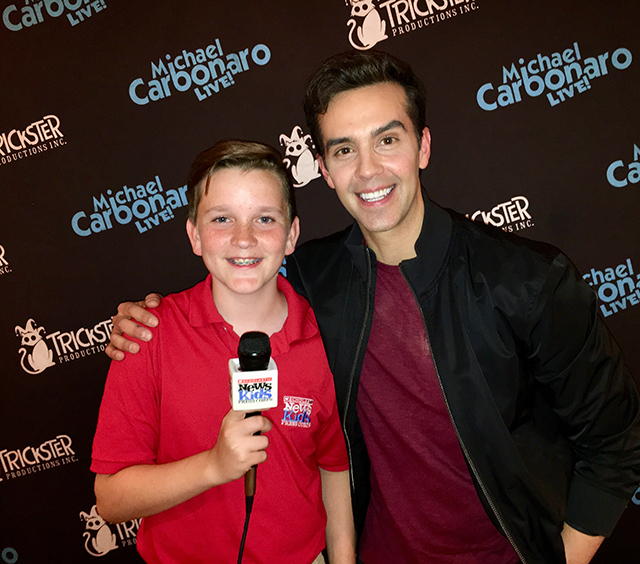 WATCH THE VIDEO
Click below to see clips from Ryan's interview with magician Michael Carbonaro.
Magician Michael Carbonaro can pull off extraordinary illusions in the most mundane of circumstances. He is best known for playing hidden-camera magic tricks on unsuspecting people who stumble into his intricately planned escapades. The reactions of the people he fools can be just as amusing as the pranks themselves.
I caught up with Carbonaro in Prior Lake, Minnesota, on June 24, after his performance at Mystic Showroom. There, he explained the premise of his work.
"I pose in everyday situations, trying to make people think that the world operates in a totally different way than they believe," Carbonaro explained. He tries to get his audience to think about whether there are "little holes in the universe and [whether] there really is magic."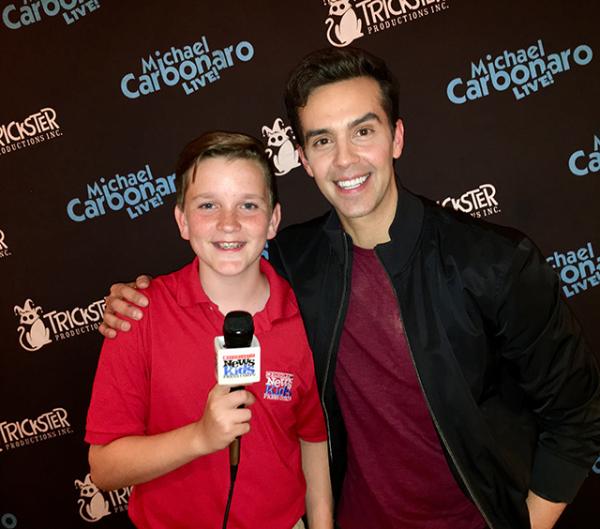 EXPECT THE UNEXPECTED
When you watch a magic show, you expect to see tricks that will amaze you. But when you're eating in a restaurant, buying a snack, or walking your dog, you expect things to be fairly predictable. Those are exactly the types of environments in which Carbonaro likes to strike.
For example, he told people at a bank that he could rip dollar bills into pieces and reconfigure them into any denomination they wanted. He has also convinced shoppers that he could make finely diced vegetables just by shaking veggies in a plastic bag.
Carbonaro pulls off such illusions without ever revealing that he's a professional magician. He likes to leave people dumbfounded and amazed
But, Carbonaro adds, his jokes are not designed to make people feel foolish. Instead, he wants them to question what they "think" they know. "My jokes are purposely made to feel like an enlightened experience," he said.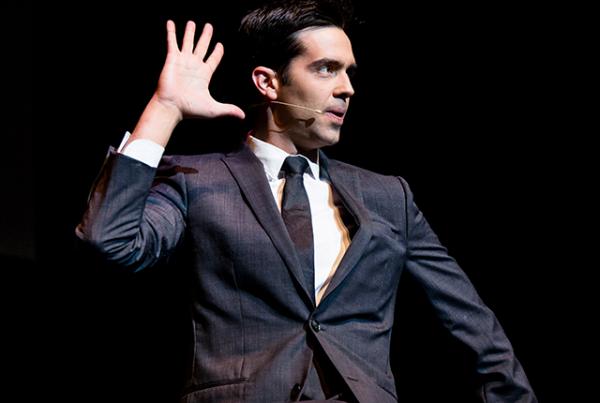 "CARBONARO LIVE TOUR"
Carbonaro's antics are featured on a television show called The Carbonaro Effect, which has aired on TruTV since 2014. Currently, Carbonaro is also performing for live audiences in several North American cities.
I asked him if it was hard to keep a straight face when he fools someone. He said that he often thinks to himself, "How am I not laughing?" when he watches the videos later. But, he added, "When I'm doing it, I just have to focus really intensely and make sure we're pulling off all the steps of the prank."
Carbonaro fell in love with magic as an 8-year-old kid. "I saw David Copperfield perform on TV," he said, "and I wanted to be just like him."
"LOOK OUTSIDE THE BOX"
As a child, Carbonaro enjoyed using common items in unconventional and inventive ways. For example, he would cover his face with shaving cream and mold it to look like different characters. To this day, he is very proud of the feat. He even closed out his show in Prior Lake by demonstrating it.
Catbonaro loves to see kids push themselves to be inventive and find their own path. "Challenge yourself to look outside the box, and connect with yourself in a creative way, once every single day," he advised. "Whether it's writing in a journal or drawing a quick picture or performing."
Carbonaro is grateful that he recognized his talent for magic early in life and that he has been able to turn it into a rewarding career. He encourages young people to listen to their inner voice to find out what their special talents are.