Little Free Libraries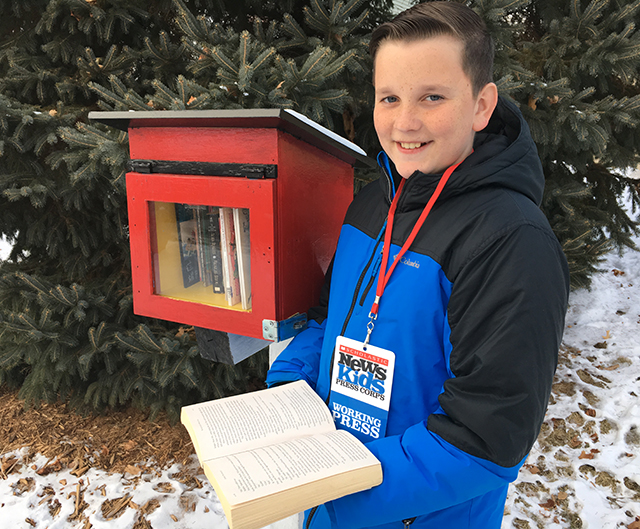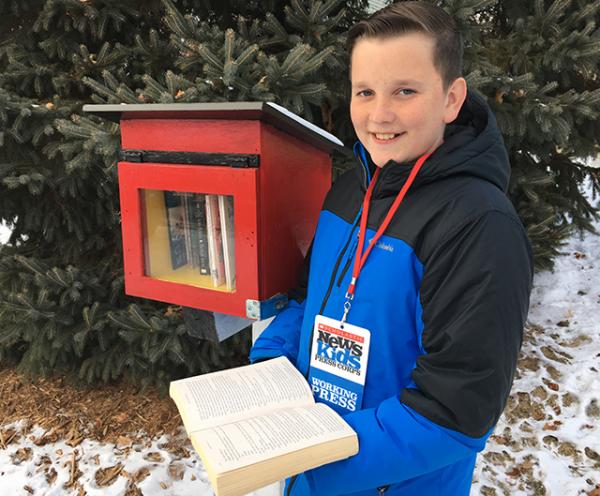 If you haven't spotted a Little Free Library in your community, you may come across one soon. The nonprofit organization facilitates free book exchanges for people in neighborhoods from Seattle to Singapore. There are currently 60,000 Little Free Libraries in all 50 states and 80 countries.
A growing number of police departments in the United States are now partnering with the innovative reading program and sharing books directly from their police cars. Signs that say "We Share Books!" can be found on select squad cars in Los Angeles, New Orleans, Detroit, Minneapolis, and other cities.
Officer Troy Dillard of the Minneapolis Police Department said that sharing books is a great way to build literacy, improve community relations, and steer kids away from crime. "The books give children a reason to positively interact with officers in less dire circumstances," Dillard said. "Children need to be able to trust officers and know that we're here for them."
Dillard added that police officers in Minneapolis are always looking for opportunities to read with children. When time permits, he and his colleagues stop by hospitals, shelters, and schools to read aloud to kids. "Even our chief can be found . . . reading to youth," Dillard said.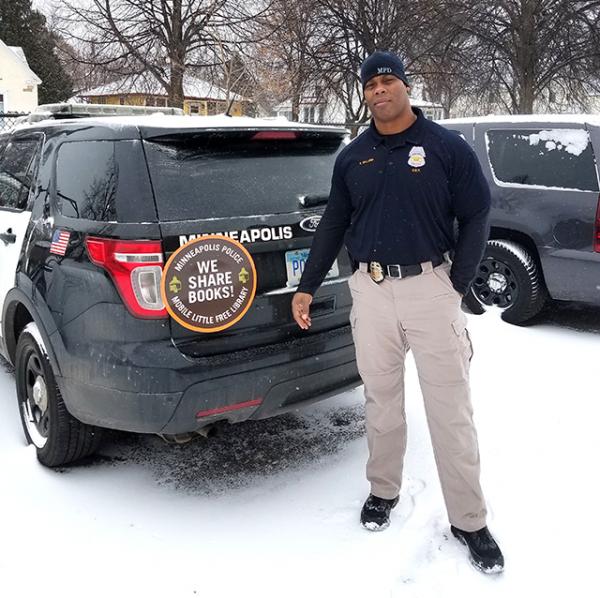 HONORING A LEGACY

The Little Free Library was founded by Todd Bol of Hudson, Wisconsin, as a way to honor his mother, who was a teacher. Bol built his first Little Free Library in 2009. He created a model of a one-room schoolhouse and filled it with books.
"I didn't plan on building any more," Bol said. "But people got excited about it, so I made 30 more and gave them away." 
The program quickly became popular, and people began to ask how they could get a Little Free Library in their neighborhood. The program's website features a map that shows the locations of Little Free Libraries in countries around the world. Eventually, Bol would like to see 25.4 million Little Free Libraries. According to his calculations, that would provide a Little Free Library for every 300 people in the world.
Bol credits his organization's success to young readers, who often start their own libraries. "Kids like Boy Scouts, Girls Scouts, and 4-H'ers," he said, "have been a huge driving force in the growth of the program throughout the world." Is there a Little Free Library near you?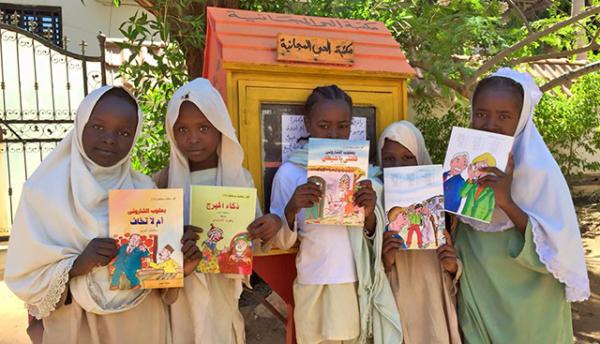 Middle photo courtesy of Troy Dillard; bottom photo by Malaz Khojali