Imagine Dragons on Tour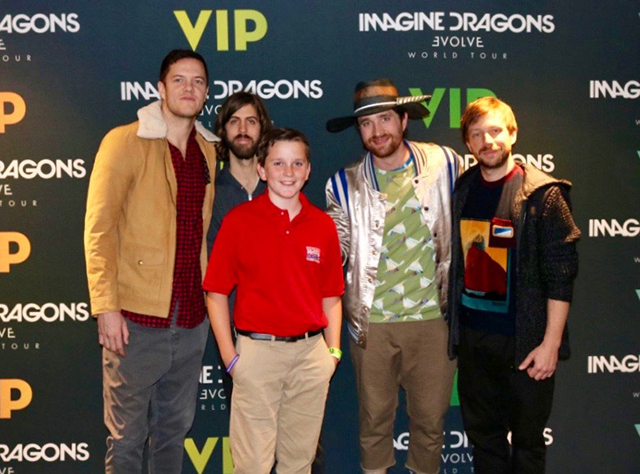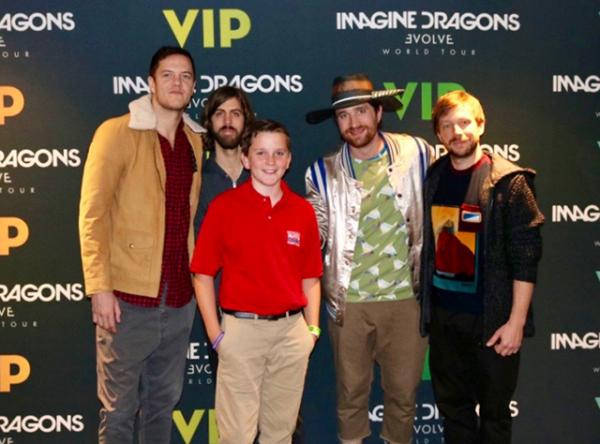 In recent weeks, the Grammy Award-winning band Imagine Dragons has been filling concert venues across North America. The pop rock band, which is based in Las Vegas, is sharing their latest music, along with a message of hope. I attended a concert at the Xcel Energy Center in St. Paul, Minnesota, on October 16. The performance featured songs from the band's third album, Evolve, which was released in June.
In between songs, lead singer Dan Reynolds opened up about topics that he and his bandmates feel strongly about. First, he talked about the mass shooting at a music festival in Las Vegas on October 1, which left 58 people dead and 546 injured. 
"There have been so many forces trying to divide us lately," Reynolds said, "especially in our hometown, where we lost so many loved ones." He denounced "anyone who puts fear into the joy of people listening to music together."
HELPING OTHERS

Reynolds then spoke about the importance of getting help if you suffer from depression. He told the crowd that finding creative outlets has been a helpful way for him to deal with the effects of depression in his own life.
"Depression kept me motivated," Reynolds said. "When I was a kid, I turned to my paper and my pencil. Not to say that I'm grateful for it, but it's just part of my story."
Imagine Dragons consists of four members: Reynolds, guitarist Wayne Sermon, bassist Ben McKee, and drummer Daniel Platzman. In addition to performing onstage, the musicians also raise money for the families of children who are fighting cancer. 
In 2013, the band formed the Tyler Robinson Foundation. It is named after one of their biggest fans, who lost his battle with cancer when he was just 16 years old.
Foundation board member Whitney McBride said that the objective of the foundation is "to help families be able to maintain a regular life, function as a family, and care for their child who is sick."
McBride added that "there is an unbelievable amount of expense tied to pediatric cancer treatment. We step in to help families bridge the gap." She believes that Imagine Dragons is a unique band because they operate with so much heart and compassion. "They are the salt of the earth," she said.
Photo courtesy of the author