The Great Assist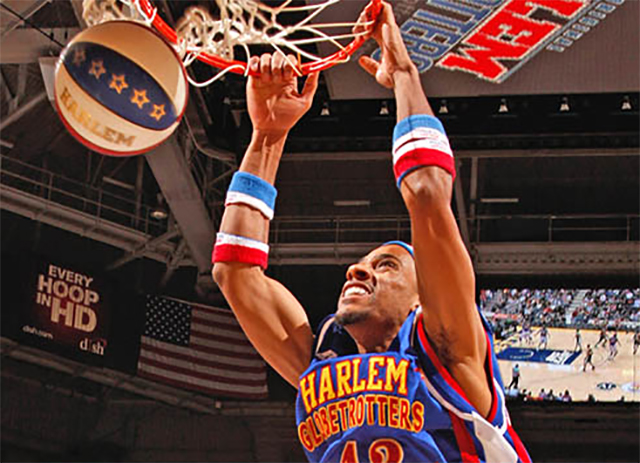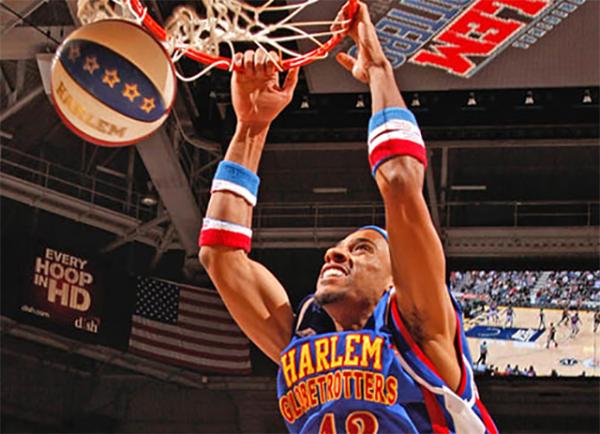 At 6' 8", Justin "Zeus" McClurkin towers over most people. But the basketball star isn't intimidating. In fact, he is one of the nicest guys you'll ever meet. "I've always been the type of person who wants to make sure that everyone is enjoying themselves and having a good time," he says.
I talked with McClurkin last month at the FireLake Grill House in Minneapolis, Minnesota. He was in town to help celebrate the Harlem Globetrotters' 90th anniversary tour. McClurkin plays forward for the Globetrotters, an exhibition team that combines athleticism, comedy, and theatrics.
After showing me his behind-the-back dribble, McClurkin told me that his friendly personality was one of the reasons the Globetrotters chose him to play for their team. "When I was younger, if I fouled you, I would apologize," he says. "If somebody from the opposite team was hanging his head down, I'd tell the guy, 'Hey man, keep your head up. You're having a good game. Believe in yourself.'"
MAKING KIDS SMILE
Having fun and making fans smile is the Globetrotters' chief mission when they take the court every night. Each player has a nickname that reflects his personality or unique skills. "My teammates call me Zeus for my dunking ability," McClurkin says. "Every time I dunk the ball, it sounds like thunder."
In honor of their 90th anniversary, the Globetrotters have launched an initiative to bring smiles to kids away from the basketball court. As part of "The Great Assist," team members will lend a helping hand to those in need.
"It might mean going to schools or putting on anti-bullying rallies," McClurkin explains, "or going to children's hospitals and just spinning the ball on our fingers and trying to put a smile on kids' faces."
Do you know someone who could use a smile? You can nominate an individual or a group for a Globetrotter visit at GreatAssist.com.
Photo courtesy of the Harlem Globetrotters