Floridians Go to the Polls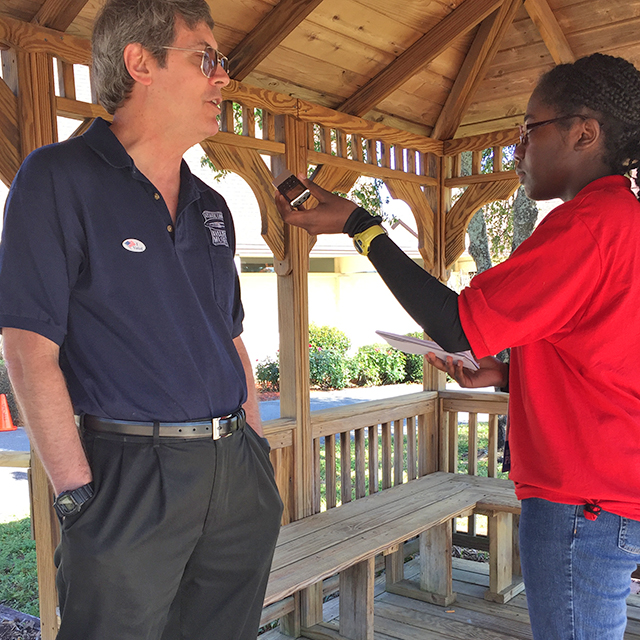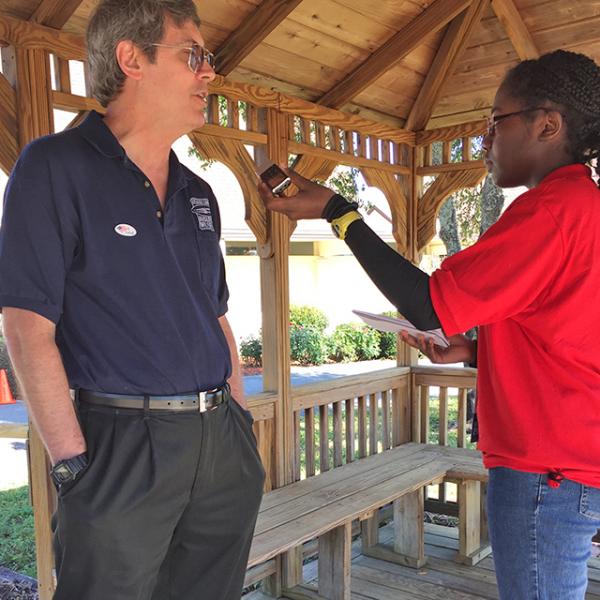 On March 15, five states, including Florida, held primary elections. Florida is often called a "swing state" because no single party has a significant advantage over the other. In a presidential election, the state could vote either Republican or Democratic, depending upon the candidate.
On Primary Day in the Sunshine State, I visited my local polling place in Orange Park to see what was on voters' minds. Victor Quick, a businessman, said that he hopes the next president will have a strong stance against racism.
"I always come [to vote]," said the Orange Park resident, who also expressed concern about the quality of this year's candidates. "I voted for Hillary Clinton," he said, "because she seems like the lesser of the evils."
CLINTON AND TRUMP WIN
It was soon evident that Clinton, a former Secretary of State and United States Senator, would best Vermont Senator Bernie Sanders in Florida's Democratic primary. Clinton won in all five states, giving her a significant lead in the race for her party's nomination.
On the Republican side, New York City businessman Donald Trump came out on top in Florida. Trump won in four of five states, with Ohio going to John Kasich, that state's former Governor.
Orange Park voter Emma Newton cast her ballot for Donald Trump. She believes that Trump would be the best leader for the U.S. Armed Forces, and that he would address veterans' issues effectively. 
THE RIGHT STUFF

Honesty, consistency, and reasonable positions are traits that Carter Cheatum of Orange Park looks for in a presidential candidate. Cheatum has been voting since he was 19, shortly after passage of the 26th Amendment, which lowered the voting age to 18. Like many voters, Cheatum is concerned about the national debt, which has risen to more than $19 trillion.
Who would Omar Abdelhady, 11, like to see win the White House? "Not Donald Trump, but more like Hillary Clinton," Omar said, adding that presidential candidates "need to have responsibility, and they need to be mindful of themselves."
It seems that Clinton is a favorite among many young people, and even a powerful role model for some, including Grace Castillo, 14. "This is the first time that a female candidate has a good chance of winning," Grace said.
Photo courtesy of the author