Empowering Kids to Save Lives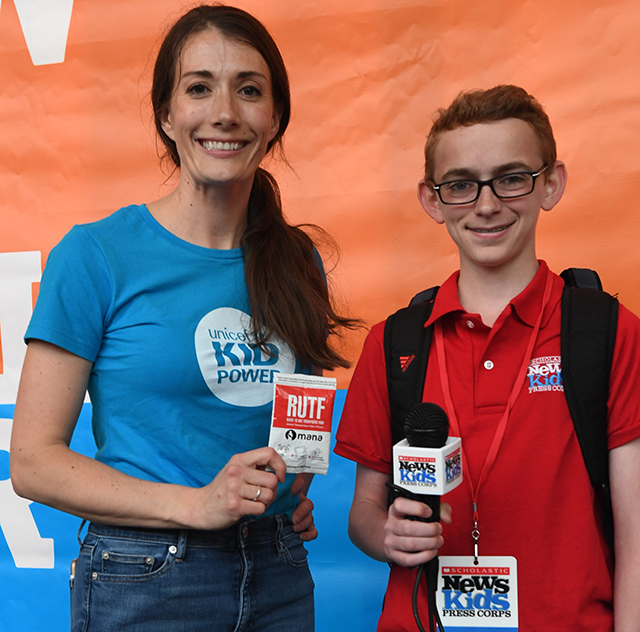 WATCH THE VIDEO
Click below to learn more about the UNICEF Kid Power event at the Chicago Children's Museum at Navy Pier.
UNICEF USA is on a mission to end childhood hunger and save lives. To achieve their objective, the global nonprofit is harnessing the power of kids. The goal of their Kid Power program is to "put kids first all around the world," said Elizabeth McCostlin, Managing Director of UNICEF USA's Chicago Regional Office,
On May 20, UNICEF held a Kid Power event at the Chicago Children's Museum. Sponsored by Target and Star Wars: Force for Change, a charitable initiative, the day included such activities as musical entertainment and face painting, as well as a special appearance by R2-D2.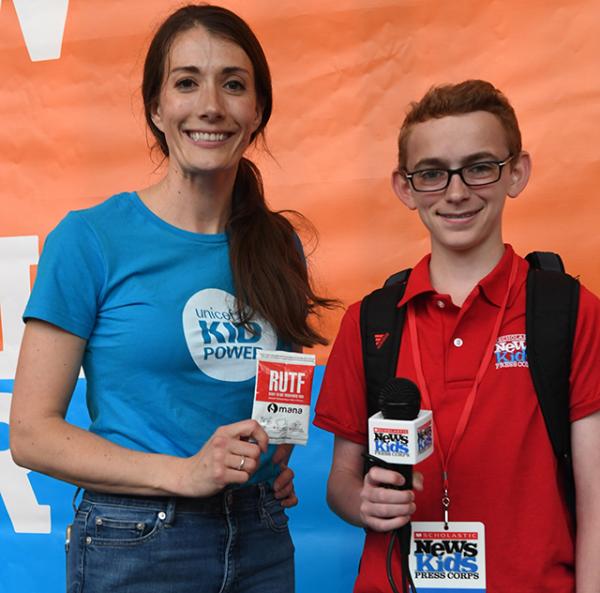 Using the UNICEF Kid Power Band and App, kids in the U.S. can track their exercise and learn about other cultures. Through their activity, kids earn points and unlock funds from parents, friends, and others. With these funds, UNICEF is able to deliver food packets called RUTFs (Ready-to-Use Therapeutic Food), to thousands of malnourished children around the world.
Ciara Brown, a Chicago-area fifth grader, understands the lifesaving purpose. "It's really good because we're helping malnourished children around the world," she said.
UNICEF is short for the United Nations Children's Fund. UNICEF USA works to involve kids in the United States in advocating, raising funds, and volunteering to help children around the world.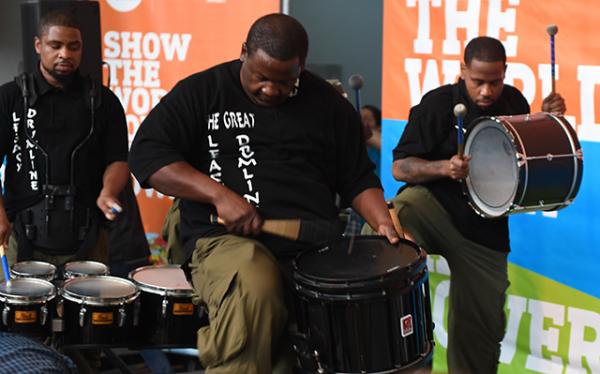 "INHERENT SUPERPOWERS"
So far, the UNICEF Kid Power team has provided more than 6.4 million RUTF packets to thousands of children. Many students in Chicago Public Schools (CPS) are already involved.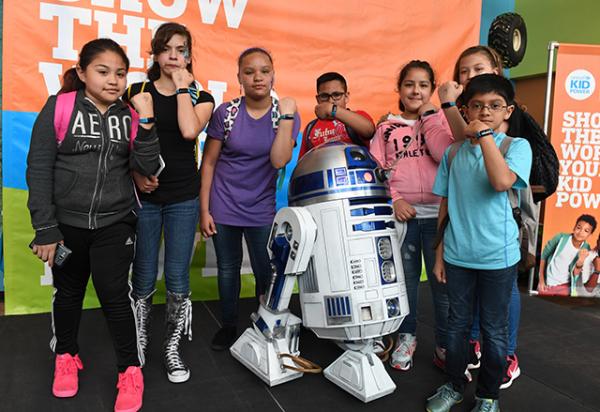 "Kids here are able to keep their own bodies healthy, and they can help others," said Ken Fox, Chief Health Officer of CPS. "The steps that they take . . . really saves lives."
Kid Power Bands can be purchased online or at Target stores. McCostlin encourages everyone to get a Kid Power Band to stay fit and help end child hunger.
"Kids are excited to get active and really make a difference globally," she said. "All kids have inherent superpowers, just by getting active."
You can learn more about the UNICEF Kid Power program here.