Disney Gives Fans a Glimpse of the Future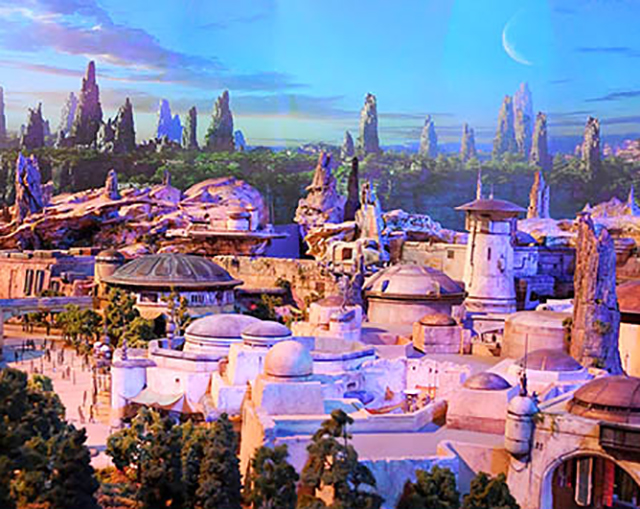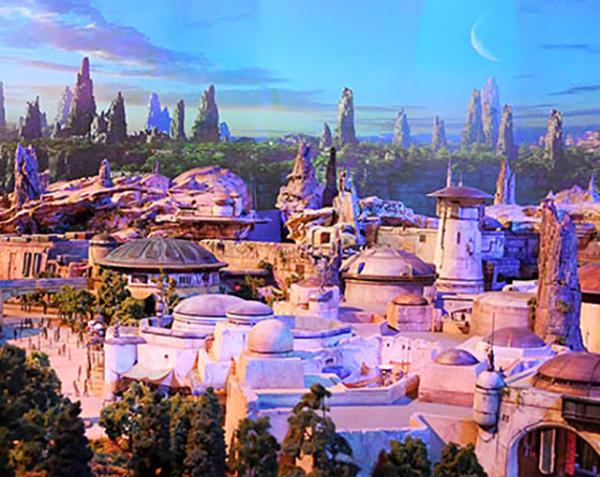 A hotel shaped like a spaceship? Thanks to Disney, tourists should soon be able to travel to a "galaxy" that is located right here on Earth.
At the recent D23 Expo (D23) in Anaheim, California, Disney executives gave fans a glimpse of coming attractions. Disney revealed plans for two Star Wars-themed lands. They are set to open in 2019 at the entertainment giant's parks in California and Florida.
Called Star Wars: Galaxy's Edge, the lands will immerse visitors in the imaginary world of the hit movie series. Travelers to these "remote trading posts" on the edge of space will meet alien characters and droids that are well known to Star Wars fans.
"From the second you arrive, you will become a part of a Star Wars story," said Bob Chapek, chairman of Walt Disney Parks & Resorts. "You'll immediately become a citizen of the galaxy and experience all that [it] entails, including dressing up in the proper attire."
HONORING MICKEY AND MINNIE
Plenty of other announcements were made at D23, which is short for "Disney" and "1923," the year that Walt Disney founded the company. A new attraction called "Mickey and Minnie's Runaway Railway" will honor Mickey Mouse and Minnie Mouse, the beloved cartoon characters that Disney helped create in the 1920s.
Visitors to Disney's Hollywood Studios in California will be able to step through the movie screen and find themselves in a Mickey Mouse cartoon short. "It will be a 'mouse-terpiece,'" said imagineer Kevin Rafferty.
Two new attractions are also planned for Epcot, a Disney theme park in Orlando, Florida. The interactive attractions are inspired by the movies Ratatouille and Guardians of the Galaxy.
"Making your dreams come true," Chapek said, "is who we are and what we do."
Photo by MARK RALSTON/AFP/Getty Images