Descendants 2 Premieres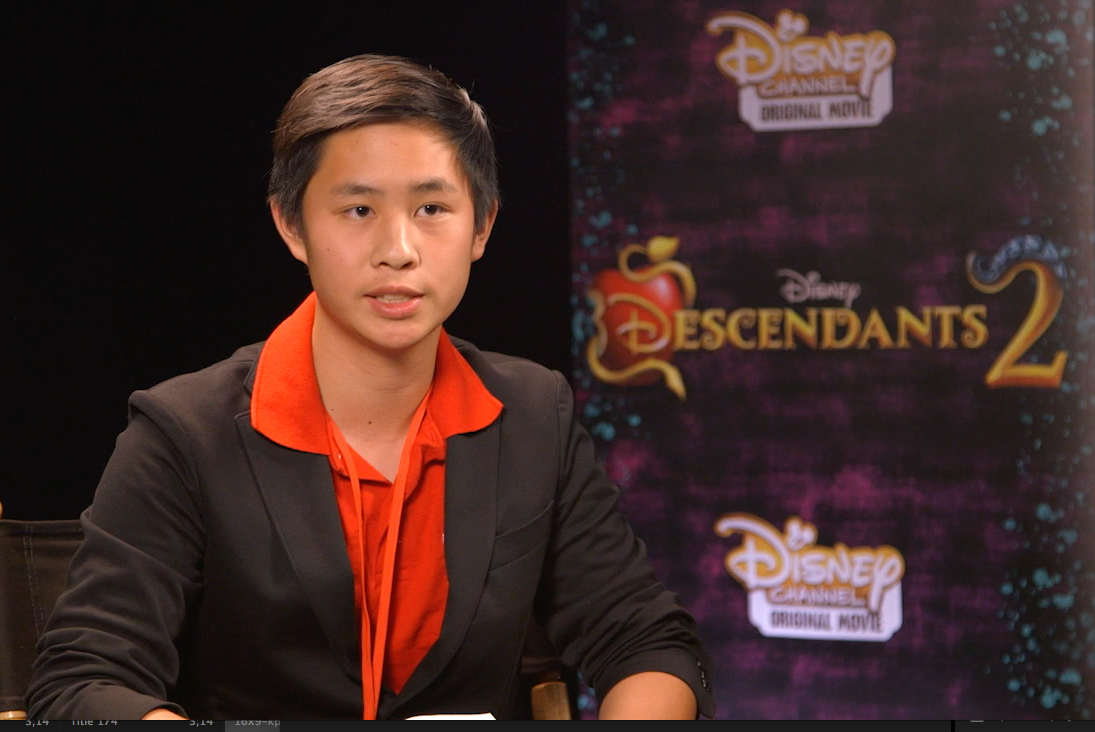 WATCH THE VIDEO
Click below to see clips from Jeremy's interviews with the director and cast members of Descendants 2.
Descendants 2, a Disney Channel Original Movie, offers a memorable sequel to Descendants, which came out in 2015.
In the new musical fantasy, which premieres July 21, Mal (played by Dove Cameron) returns to the Isle of the Lost, having cracked under the pressure of being royally perfect. Evie (Sofia Carson), Carlos (Cameron Boyce), Jay (Booboo Stewart), and Ben (Mitchell Hope), desperately go in search of Mal.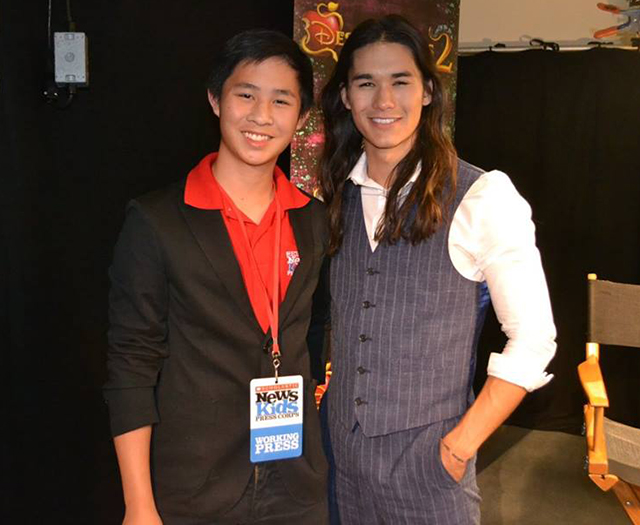 But Mal also has some searching of her own to do. "Mal has to find herself over and over again in the movie," Cameron said at a recent press event in Burbank, California. "She starts out like 'This is exactly who I am.' It ends with 'I don't know who I am, but I think it is this person.'"
The cast had three weeks to rehearse before shooting. That gave them time to practice the dance and musical numbers. "I'm most excited to see how the dance numbers came out," said China Anne McClain, who plays Uma. "We worked so hard."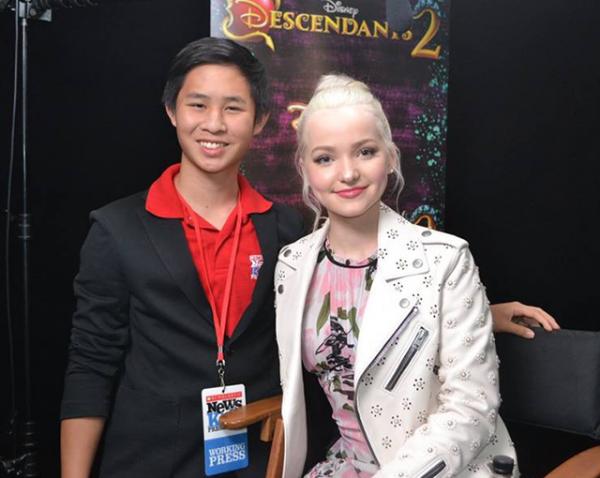 "NEVER GIVE UP"
In the first film, Carlos, the son of Cruella de Vil, harbored an intense fear of dogs. He conquers that fear in Descendants 2.
"When you're afraid of something, and you end up just going for it, you find out that it's not all that bad," Boyce said about facing obstacles in life. "I found that if there's something that's a big challenge, or something I don't want to do, I just knock it out, and it goes away."
Sofia Carson, who began her career as a guest star on the Disney TV show Austin and Ally, gave advice to anyone pursuing a career in the entertainment industry.
"Never give up," she said. "This business is full of a lot of closed doors, but you have to believe that for each closed door, there is an open one. I auditioned over 200 times, and it's hard, but you have to believe in yourself."
OVERCOME YOUR FEARS
Kenny Ortega directed the film, which is slated to premiere on July 21 on five different television networks simultaneously: ABC, Freeform, Lifetime, Disney XD, and Disney Channel. Ortega also directed the High School Musical trilogy and Michael Jackson's This Is It concerts.
"All through my life, working with directors and partners, I came out of all of those experiences as a different person with a new perspective," Ortega said. "Don't let fear into the room. Fear only gets in the way of creativity."