Countdown to the Super Bowl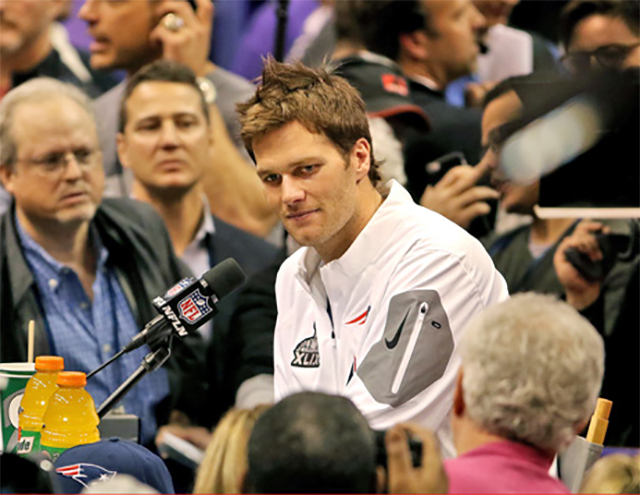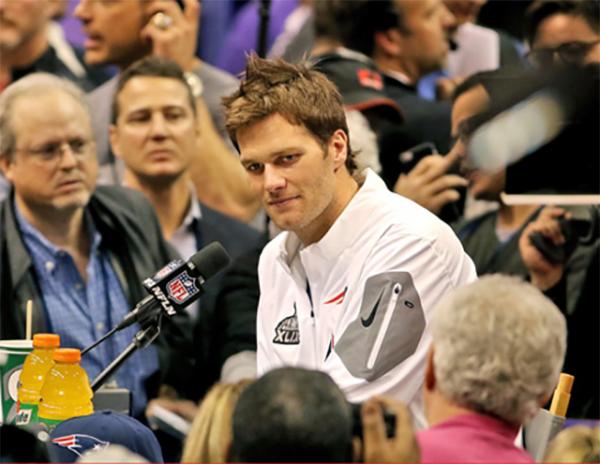 I always enjoy watching the National Football League's biggest game, the Super Bowl. This year, I found out that the week leading up to the Super Bowl can be almost as exciting as the game itself. For the past week, downtown Phoenix in Arizona has become "football central."
I attended Media Day on January 27 at the US Airways Center in Phoenix. Reporters from around the world flocked to the city to ask questions of the New England Patriots and the Seattle Seahawks. The two teams will meet on Sunday for the world championship.
"DEFLATEGATE"
Media Day began with members of the Patriots and their coach, Bill Belichick, fielding questions about "Deflategate." In the AFC Championship game against the Indianapolis Colts on January 18, the Patriots used underinflated footballs, which is against the rules. The question is whether or not they did so on purpose. The National Football League is still investigating.
When asked about the controversy, Belichick said: "We're just focused on Seattle this week."
Patriots quarterback Tom Brady, who has already won three Super Bowls, seemed most concerned about the talents of Seattle quarterback Russell Wilson. "He's a phenomenal player," Brady said. "He's led his team to two overtime wins."
When asked which musicians he listens to before a game, Brady said, "Something to get me hyped up, so it's usually Jay-Z."
Overall, the Patriots seemed to enjoy Media Day, making themselves available for questions and signing autographs. Some even spent time walking around and chatting with fans and members of the media. I asked Rob Gronkowski which tight end, besides himself, would be his choice to star in a Madden NFL video game.
"I'd go with Antonio Gates [of the San Diego Chargers]," Gronkowski said. "He was always my favorite player."
NEXT UP, THE SEAHAWKS
After a short break, the Seattle Seahawks, led by Coach Pete Carroll, answered questions. This is their second consecutive Super Bowl, and they're hoping for another victory.
"Coming back to the Super Bowl means a lot more to us," said quarterback Russell Wilson. "I think the selflessness that our team has shown all year has been one of a kind."

When asked what the Seahawks need to do to win on Sunday, Coach Carroll said: "We have to play like we're capable of playing [regardless of what the Patriots do]. That gives us our best chance to win."
For me, the best part of Media Day was being able to talk to great football players. I also learned a lot. Media Day is not just one reporter in a room, but an arena filled with reporters, athletes, fans, and celebrities. If you ever get the opportunity to go, be sure to speak loudly so that your voice will be heard. And don't forget a fully charged phone and comfy shoes. They'll come in handy.
Photo by Doug Benc / AP Images