Chicago Hosts a "Polar Plunge"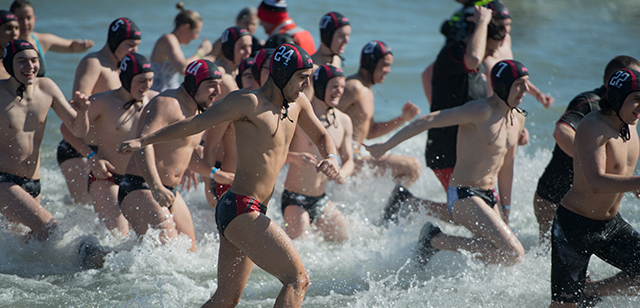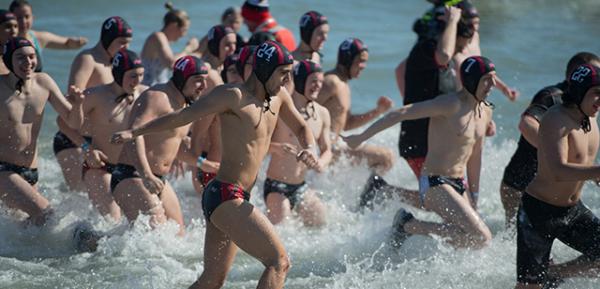 While the temperature in Chicago on March 4 was a brisk 42 degrees, the water was an even chillier 37 degrees. That didn't stop more than 4,800 people on North Avenue Beach from jumping into Lake Michigan. 
The Chicago Polar Plunge is an annual fundraiser for Special Olympics Chicago. All of the participants collect at least $200 from friends and family members to earn the chance to jump into the lake's freezing waters in the middle of winter. More than $1.5 million was raised to benefit a great cause: Special Olympics Chicago and the more than 7,500 athletes it serves.
Special Olympics, a nonprofit organization that was founded in 1968, will mark its 50th anniversary this summer. The group's mission is to provide athletic training and competition in 22 sports for children and adults with intellectual disabilities.  
The Chicago Polar Plunge is popular with celebrities. This year's notable participants included David Eigenberg and Miranda Rae Mayo, stars of Chicago Fire; Illinois Supreme Court Justice Anne Burke, a founder of Special Olympics; Stefanie Dolson, a forward for the Chicago Sky, a WNBA team; and Otis Wilson, who won a Super Bowl ring with the Chicago Bears in 1985.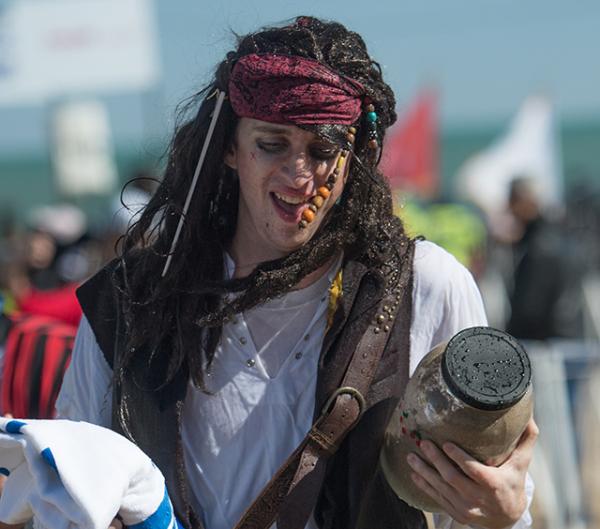 BOOTS FULL OF WATER

After some initial speeches, the first group of plungers ran into the lake accompanied by the sound of bagpipes. Many of the participants were members of teams that dressed up in costumes, including Minions and Waldo from the Where's Waldo book series. 
Chloe Krecun, 12, from Chicago, was freezing when she got out of the water. "I couldn't feel my feet or fingers, and my boots are filled with water," she said afterwards. But she would do it again to support the Special Olympic athletes.
"Just because people have different needs," Chloe said, "doesn't mean they can't do the same things we can do."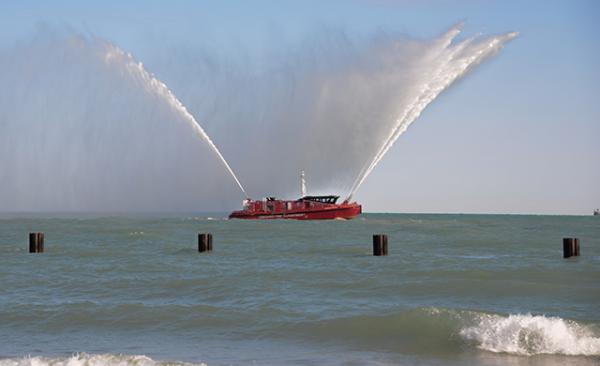 "MAKE A SPLASH"
As other plungers headed towards the water to "make a splash," they shared why they had participated in the plunge. "My cousin has really benefited from the Special Olympics, so my family and I are out here supporting him by plunging," said Brandon Marty, a United States military veteran from Chicago.
Brunilda Cotton, a special education teacher at Sycamore Trails Elementary School in Bartlett, Illinois, was also focused on Special Olympians as she prepared to plunge. "It gives [the athletes] confidence, they belong to a team, and they enjoy being able to do things other kids do," Cotton said.
The Polar Plunge is an amazing—but cold!—experience that shows how much fun you can have helping others.