British Town Installs Life-Saving Equipment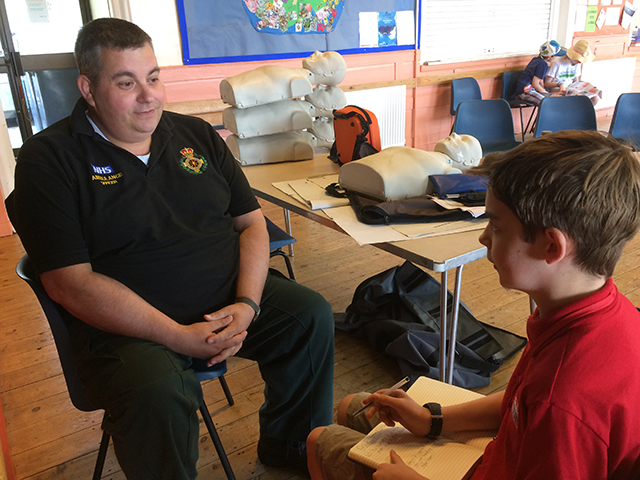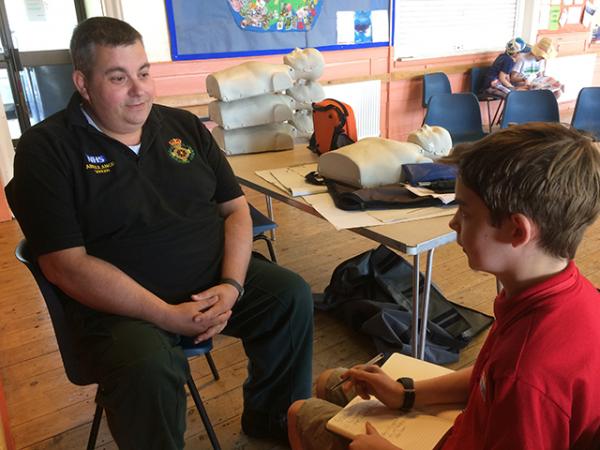 In June, I represented the Scholastic News Kids Press Corps at Defibrillator Training Day in Waterlooville, a town in the south of England. "Paramedic Ian" showed community members how to use the life-saving device, which was installed in the center of town, outside St. George's Church.
While defribillators are available across the United Kingdom, 24-hour access to the devices is rare. Here are excerpts from my conversation with the paramedic:
What is a defibrillator?
A defibrillator is used when someone suffers a cardiac arrest—when the heart fails and stops pumping blood. A defibrillator delivers an electric shock through pads that are stuck to the body to restart the heart.
How do you access a defibrillator?
You call 999. [The U.S. has a similar emergency number, 911.] The phone operator will give you a code, which you need in order to open the cabinet of the defibrillator. This security step is to prevent people from stealing it. You take the defibrillator to the person who needs it. There will be voice-prompt instructions for using the defibrillator as well as other first aid tips, including how to give cardiopulmonary resuscitation (CPR).
How important is it to teach young people how to use defibrillators?
Exceptionally important. The younger that the skills are learned, the more likely it is that the skills will stay with them.
Why is it important that medical professionals teach others how to use defibrillators?
People find the process of giving someone an electric shock scary. The more awareness there is, the more lives will be saved.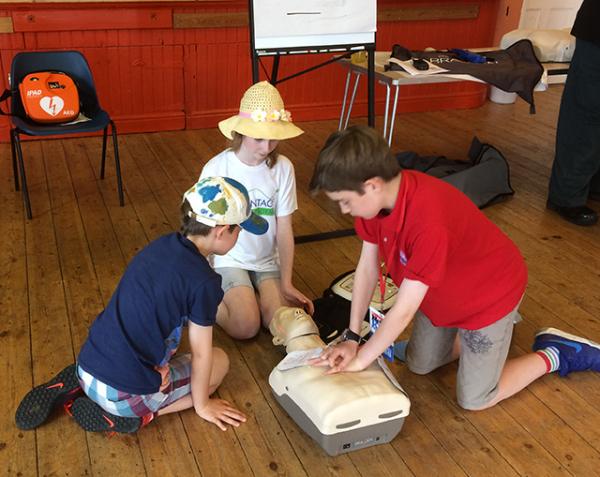 Photos courtesy of the author