Breaking the Gridiron Glass Ceiling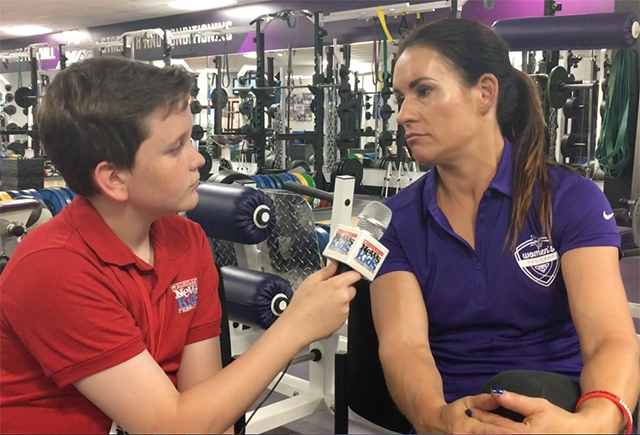 WATCH THE VIDEO
Click below to see Ryan's interview with Jen Welter.
Thanks to a pioneer in professional sports, little girls can now imagine themselves coaching in the National Football League (NFL). In 2015, Jen Welter achieved a first for women in the NFL. She was named an assistant coaching intern of inside linebackers for the Arizona Cardinals during their training camp and preseason.
The best part about being the first woman ever to coach in the NFL, Welter said, is paving the way for young girls to follow in her footsteps. "I couldn't look at the sidelines and think, 'I want to do that when I grow up,'" she said. "Now it's possible for other people to . . . say, 'I can do that.'"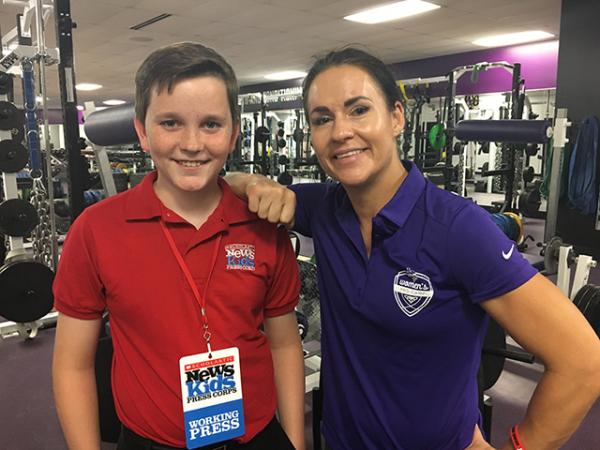 TALES OF A TRAILBLAZER
These days, Welter often speaks to groups around the country about her trailblazing journey. Recently, she was a presenter and trainer at a football camp for women at the Minnesota Vikings training facility in Eden Prairie.
In addition to her speaking engagements, Welter is currently head coach of Team Australia, a women's team that is training for an international tackle football competition. Welter has also written a book, Play Big: Lessons in Being Limitless From the First Woman to Coach in the NFL, which is due out in October from Seal Press.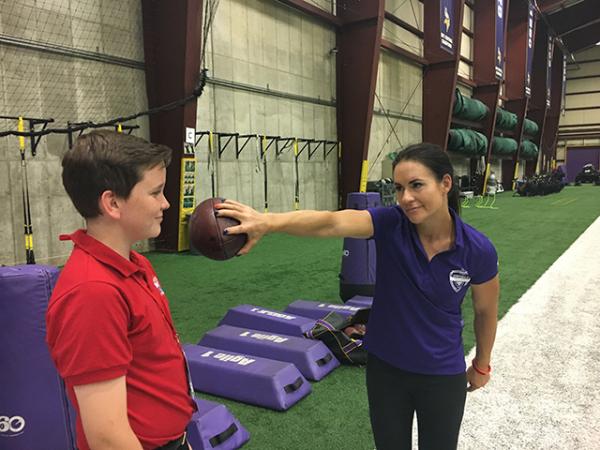 PLAY FOR PASSION
Coaching in the NFL wasn't the only "first" for Welter. In 2014, she became the first woman to play for the Texas Revolution, an indoor football team for men. A year later, when the Revolution named Welter their linebackers and special teams coach, she became the first woman to coach in a men's professional football league.
To remind herself of the significance of her football career, Welter never cashed her first paycheck. It was for $12. She earned it after winning the 2004 championship with the Dallas Diamonds, a team in the former Women's Professional Football League.
"It was literally a dollar a game," said Welter, who is 39. "Though the amount might have been small, the sentiment was priceless to me."
DIVERSITY IS AN ASSET
Welter stands at just 5 feet 2 inches tall, but she is formidable in spirit. "In my mind, I am XXL," she said. "In my body, I'm a little bit on the small size.... Heart is the one thing that can never be quantified but should never be counted out."
With a PhD in psychology, Welter is a coach who can help players hone their mindsets as well as their physical skills so that they can play at their highest levels.
The unique attributes that Welter brings to the football field are just part of the needed diversity that makes the game so much fun to watch and play, she said.
"The good thing about football is that it fundamentally requires diversity," Welter said. "It doesn't work if everybody looks the same. It doesn't work if everyone is built the same."