Baby Steps Toward Survival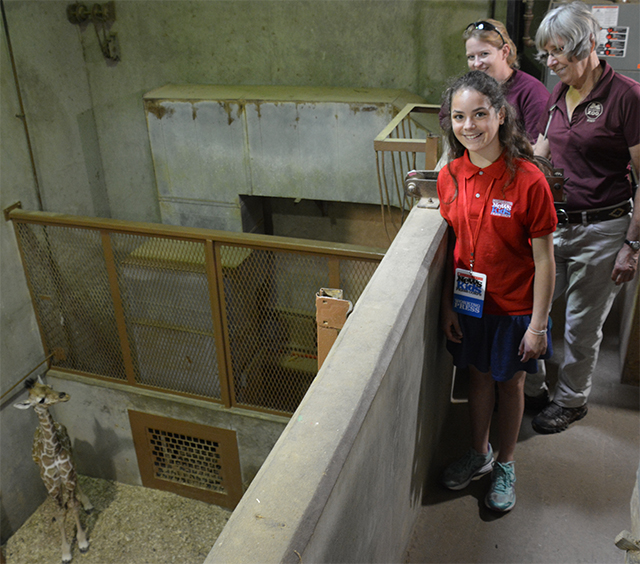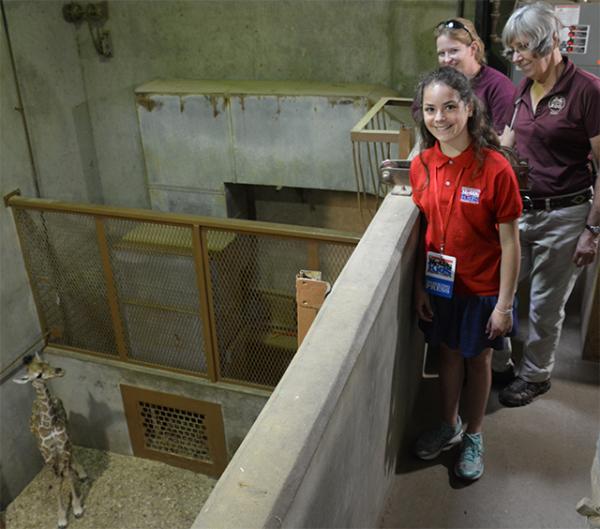 On March 23, the Memphis Zoo in Tennessee welcomed a baby hippo named Winnie to the world. Only 11 days later, Bogey, a baby giraffe was born.
These adorable miniature versions of their parents are more than just cute animals to look at. Winnie and Bogey are playing a big part in helping their species' populations be "healthy and vibrant," said Matt Thompson, Director of Animal Programs at the Memphis Zoo.
Hippos and giraffes are listed as "vulnerable to extinction" in the wild. Zoos in the United States are doing their part to help these animals survive—and thrive.
"Our hope is certainly that the species in the wild will do well," Thompson said in a recent interview. "But we also have to make sure that the species in captivity do well, because there might not always be animals in the wild."
That is why many zoos, including the Memphis Zoo, take part in the Association of Zoos and Aquariums (AZA)'s Species Survival Plan (SSP).
SSPs, Thompson explained, are programs led by experts on a certain animal whose goal is to "have the population of their target species be as genetically diverse as possible" in captivity. The group recommends which animals should breed or be traded to other zoos to breed in order to keep that species' family tree diverse. The zoos play their part in SSPs by doing their best to fulfill the recommendations.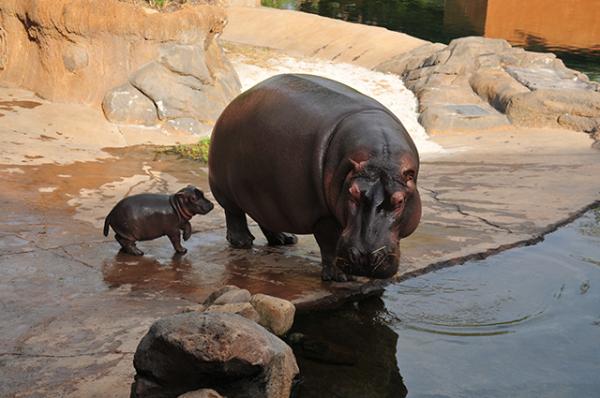 "LEARN ABOUT THEM"
Winnie and Bogey's births are especially significant because the SSP recommended breeding for both sets of their parents. The baby animals are living proof of the important role that zoos can play in protecting endangered species. Together, the Memphis Zoo and other SSP participants make up a crucial piece of the species survival puzzle.
Did you know that you, too, can play a part in helping giraffes, hippos, and other animals facing population declines? The best way to help these animals is to "learn about them and learn about what is causing their numbers to go down in the wild," Thompson said. "The more you learn, the more you can do for them."
Top photo courtesy of the author; bottom photo courtesy of the Memphis Zoo